Posted on 7/11/2018 1:12:00 PM.
The family of a murdered New Orleans teenager chose a unique manner to honor his memory by displaying his body as he lived: playing video games and surrounded by snacks. The images of the teen's wake are spreading across the internet.
Embalmer and Funeral Director for Charbonnet Funeral Home, Stephanie Simon, says the display of 18-year-old Renard Matthews was the family's idea.
More
Stephanie Simon, Renard Matthews, Charbonnet Funeral Home
---
Posted on 7/11/2018 12:48:00 PM.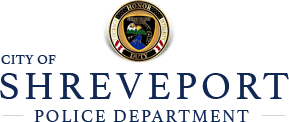 A Shreveport man has been sentenced to five years in prison after being convicted of Bigamy.
40-year-old Jeffery Brooks had already been convicted of sex crimes in November against two teenage girls when investigators discovered he has also married to two different women.
Assistant DA Britney Green says one of the wives read about Brooks' sex crime conviction and alerted investigators to their marriage.
Britney Green, Jeffery Brooks, Shreveport
---
Posted on 7/11/2018 4:48:00 AM.
Louisiana U.S. Senator Bill Cassidy will chair a hearing on paid family leave after meeting with Ivanka Trump, who's been pushing the idea in DC. The United States is one of only eight countries worldwide, and the only developed nation on earth not to have guaranteed leave for newly minted parents. Cassidy says he's open to the idea but wants to know if the US has enough money to pay for it first.
More
U.S. Senator Bill Cassidy, Ivanka Trump
---
Posted on 7/10/2018 6:05:00 PM.
Governor John Bel Edwards is asking the Restore Flood task to expand the 2016 flood recovery grant program to expand grant reimbursement eligibility to 100 percent, up from the current 50 percent.
More
2016 floods, John Bel Edwards, Louisiana, grants, 2018, recovery
---
Posted on 7/10/2018 1:57:00 PM.
Louisiana's Republican US Senators are impressed with President Trump's nomination for the US Supreme Court. DC-based federal appeals court Judge Brett Kavanaugh is widely considered a consistently conservative jurist. Senator Bill Cassidy says the Senate will review his record, then vote on his confirmation.
Judge Brett Kavanaugh, U.S. Supreme Court, President Donald J. Trump
---
Posted on 7/10/2018 12:08:00 PM.
This year's LEAP Test results are in, and average scores are up one percent over the 2016-2017 school year.
The percentage of students in the 3rd through 8th grade who scored mastery level or above on the test sits at 3%. Only 21% of African American students scored mastery level or above, and Superintendent of Education John White says this needs to be a major focus going forward.
LEAP Test, Superintendent of Education John White
---
Previous Entry
Next Entry