Posted on 10/19/2018 12:43:00 PM.
It may be a warmer than normal winter outlook across most of the country, but forecasts say Louisiana will be in for an average Bayou Winter, with above average rain totals. State Climatologist Barry Keim says that's due to the likely presence of a weak El Nino that's sending cloudy weather our way.
More
winter, temperature, rain, weather, Barry Keim, Louisiana, forecast, 2018
---
Posted on 10/11/2018 3:24:00 AM.
Thursday morning's nice, cool weather may be here to stay for another week according to State Climatologist Barry Keim. A cold front has settled in, bringing with it temperatures as low as the 50s this morning in North Louisiana. Keim says unlike previous glimpses at fall weather in past weeks, this might be the real deal.
More
cool weather, cold, weather, temperature, Louisiana, 2018, Barry Keim
---
Posted on 10/8/2018 1:48:00 PM.

Louisiana appears to be out of the path of Hurricane Michael. The storm may have a dangerous impact on the Florida Panhandle with storm surge, heavy rainfall, and hurricane-force winds. As far as an effect on Louisiana, National Weather Service New Orleans Meteorologist Bridgette Lim doesn't anticipate it will be too bad.
More
Hurricane Michael, National Weather Service, Cold Front, Weather, Hurricane Season
---
Posted on 8/29/2018 10:38:00 AM.
Today marks the 13th anniversary of Hurricane Katrina making landfall, and official remembrances are notably sparse, with the governor not holding any events, while New Orleans Mayor Latoya Cantrell attended a wreath laying. The 4,748 days since that fateful moment have left an indelible mark on the Pelican State, particularly Southeast Louisiana.
More
Hurricane Katrina, Hurricane, weather, Clancy DuBos, Louisiana, 2018
---
Posted on 3/30/2018 10:42:00 AM.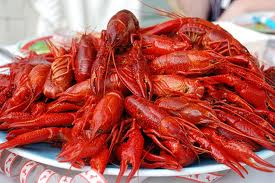 After a slow start, the crawfish supply is ready to match the Easter weekend demand. Freezing temperatures in January temporarily halted production, but LSU Crawfish expert Doctor Greg Lutz says the mudbugs have bounced back
.
"Once this weather warmed up for us and the ponds got warm, a lot of these crawfish really started to eat," Lutz said.
crawfish, Greg Lutz, weather, ponds, Easter
---
Posted on 1/3/2018 11:39:00 AM.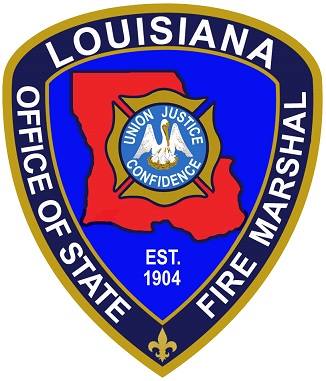 The polar vortex is wreaking havoc across Louisiana, and is suspected as the reason behind a Baton Rouge house fire that resulted in the death of an elderly couple Tuesday morning. State Fire Marshal Butch Browning says his office has seen a substantial uptick in the number of fires across the state…
Arctic Blast, Weather, Fires
---
Posted on 12/26/2016 3:19:00 PM.
2016 will be remembered for two significant flood events, one in north Louisiana and the other in south Louisiana, which killed 13 people in August. State Climatologist Barry Keim says the north Louisiana flood event took place between March 7th and 12th. He says between 15 to 25 inches of rain fell
.
Barry Keim, 2016, weather, floods, drought, tornado outbreak
---
Posted on 12/8/2016 1:04:00 PM.
Louisiana is seeing the coldest temperatures of the season so far and many folks are finding themselves becoming more in the holiday spirit as a result. That's according to Dr. Michelle Moore, clinical psychologist with LSU Health Sciences Center. She says you could even argue the cold weather Christmas Spirit is good for the economy.
holiday spirit, cold, weather, michelle moore
---
Posted on 1/21/2016 10:18:00 AM.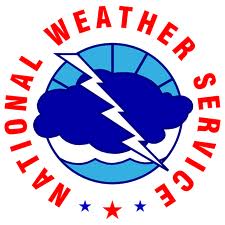 A cold front moving across Louisiana is bringing the possibility of severe weather and even the chance of snow for some areas of the state. Alek Krautmann, with the National Weather Service in Slidell, says the chance of severe weather in south Louisiana will begin this afternoon and continue into the night.
Louisiana, weather, snow, Alek Krautmann, Jason Hansford, National Weather Service
---
Posted on 1/21/2016 3:19:00 AM.
Rain and the possibility of severe weather is expected Thursday across Louisiana as a cold front moves across the state. State Climatologist Barry Keim says the threat of severe weather is statewide.
Louisiana, weather, Barry Keim
---
Next Entry