Posted on 5/27/2018 5:25:00 PM.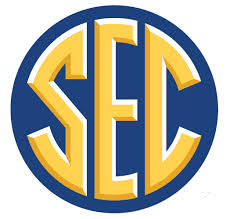 A fun and exciting run through the SEC Tournament had a disappointing finish on Sunday as LSU mustered only four hits in a 9-1 loss to the Ole Miss Rebels.
It's the third SEC Tournament Championship for Ole Miss, who will likely be a national seed when the NCAA Tournament bracket is unveiled Monday at 11 AM.
LSU, Ole Miss, Ryan Rolison, Paul Mainieri, Cam Sanders
---
Posted on 4/15/2018 6:44:00 PM.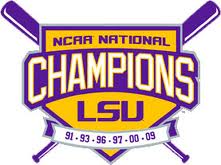 LSU trailed 7-3 heading into the bottom of the 9th inning, but a fielding error by Tennessee shortstop Andre Lipcius opened the door for the Tigers dramatic comeback, completed by freshman Daniel Cabrera's three-run homer and 9-7 win to complete a sweep of the Vols.
LSU, Tennessee, Paul Mainieri, Daniel Cabrera, Austin Bain
---
Posted on 2/21/2018 9:36:00 PM.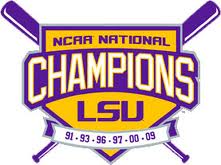 After a rough weekend against Notre Dame, LSU Coach Paul Mainieri was looking for a solid start from Cam Sanders. That didn't happen, but LSU quickly recovered and cruised to a 14-6 victory over UNO at Alex Box Stadium on Wednesday night.
The game got off to a horrible start for Sanders and the Tigers. The right-hander from Thibodaux failed to record an out and gave up three runs.
LSU, UNO, Paul Mainieri, Cam Sanders, Trent Vietmeier, Daniel Cabrera, Antoine Duplantis, Zach Watson
---
Posted on 7/6/2017 11:37:00 AM.
LSU Baseball Coach Paul Mainieri announced today that pitcher Eric Walker will undergo surgery for a tear in the ulnar collateral ligament of his right elbow, causing him to miss the 2018 season. Tiger Rag Associate Editor James Moran says this is bad news for the Tigers as they expected him to be the starting Friday night pitcher.
More
LSU baseball, LSU, Paul Mainieri, Eric Walker, James Moran
---
Posted on 6/15/2017 12:06:00 PM.
The LSU baseball team has arrived in Omaha the site of the College World Series. Head Coach Paul Mainieri says even though this team doesn't have a lot of experience in the CWS, his players seem cool, calm and confident.
More
Paul Mainieri, LSU baseball, Omaha, College World Series
---
Posted on 6/9/2017 7:21:00 AM.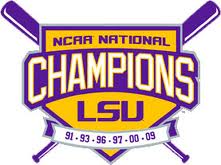 LSU and Mississippi State is one of the best rivalries in college baseball. But for only the second time in their long history, these two teams will meet in the postseason. They also met in a winner's bracket game in the 1998 College World Series, with the Tigers winning 10-8.
LSU, Mississippi State, Brent Rooker, Alex Lange, Jacob Billingsley, Andy Cannizaro, Paul Mainieri, College World Series
---
Posted on 6/6/2017 5:42:00 PM.
One of the best rivalries in college baseball writes an exciting new chapter when LSU meets Mississippi State in the Super Regionals. There's added intrigue, because former Tigers hitting coach and recruiting coordinator Andy Cannizaro is the head coach of the Bulldogs.
LSU baseball, Paul Mainieri, bad blood, Andy Cannizaro
---
Posted on 5/28/2017 5:05:00 PM.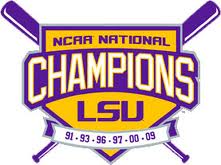 A three-run 4th inning and another great performance from freshman pitcher Eric Walker led to a 4-2 win over the Arkansas Razorbacks to claim the school's 12th SEC title, 6th for Coach Paul Mainieri tying him with Skip Bertman.
Walker (7-1) threw a complete game shutout against the Razorbacks earlier this season and nearly did it again on Sunday.
LSU, Arkansas, Eric Walker, Paul Mainieri, Josh Smith, Nick Coomes, Hunter Newman, Antoine Duplantis
---
Posted on 5/17/2017 8:48:00 PM.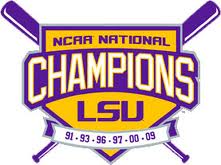 5th ranked LSU Tigers and 9th ranked Mississippi State meet for the final regular season series of the year and they'll battle for the SEC West title. The Tigers are 18-9 in the SEC, while the Bulldogs are 17-10 in league play.
LSU arrives in Starkville playing its best baseball of the season, winning 8 of its last 9 SEC games.
LSU, Mississippi State, Paul Mainieri, Greg Deichmann
---
Posted on 6/16/2016 5:08:00 PM.
After a brief flirtation with Texas, LSU Baseball Coach Paul Mainieri is staying in Baton Rouge. In a statement, Mainieri says LSU is home to his family and it's his intention to keep it that way for a long time. Tiger Rag Associate Editor James Moran is not surprised with Mainieri's decision.

"I think it would have taken an over the moon offer to get Paul Mainieri to leave LSU," Moran said.
LSU Baseball, LSU, Paul Mainieri, Augie Garrido, Texas Longhorns
---
Next Entry