Posted on 9/13/2018 1:03:00 PM.
Nine female softball players have filed complaints with the Office of Civil Rights for Title Nine violations alleging that while attending the University of Louisiana Lafayette they were deprived of appropriate trainers, training facilities, equipment, and supplies when compared to the resources provided to male athletes. Attorney Allison Jones says the players received retaliation after bringing up the claims.
More
UL Lafayette, Gender Discrimination
---
Posted on 8/9/2018 12:20:00 PM.
A team of 40 UL Lafayette students and their instructor are releasing a podcast chronicling the 2016 floods through the eyes of those who experienced the disaster first hand. UNDERWATER: Memories of the 2016 Floods is the result of over a hundred interviews. Assistant History Professor Dr. Liz Skilton says each podcast takes a look at a different flood zone.
More
UL Lafayette, podcast, 2016 floods, Louisiana, 2018, Liz Skilton
---
Posted on 5/22/2018 2:24:00 PM.
The sixth special session since Governor John Bel Edwards took office is underway. Edwards opened the session on the University of Louisiana at Lafayette campus, as public colleges are at risk of budget cuts unless legislators approve 648-million dollars in taxes. Edwards hopes the legislature can come together on a plan.
Governor John Bel Edwards, budget crisis, UL Lafayette, special session, legislation
---
Posted on 5/22/2018 1:45:00 PM.
Governor Edwards spoke today at UL Lafayette breaking special session tradition of opening the proceedings by talking in the House chamber. The Governor is calling on the legislature to replace expiring sales taxes to avoid 638 million dollars in budget cuts. University of Lafayette Political Science Professor Pearson Cross says Edwards is hoping to draw attention to the importance to higher ed
.
Special Session, Governor John Bel Edwards, UL Lafayette
---
Posted on 3/14/2018 7:46:00 PM.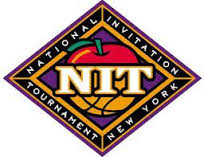 Based on what we saw on Wednesday night in the Pete Maravich Assembly Center, LSU and UL-Lafayette need to play more often in basketball. In a very emotional contest, the Tigers took the Cajuns best shot, but came away with a hard fought 84-76 win in Baton Rouge.
LSU, UL Lafayette, Tigers, Cajuns, Duop Reath, Frank Bartley,
---
Posted on 3/7/2018 9:42:00 PM.

Despite striking out 14 times, UL-Lafayette mustered enough offense to beat LSU 4-3 in 10 innings. Jonathan Windham's soft liner into center field for only his second hit of the season drove home the winning run.
The win snapped LSU's five game winning streak over their I-10 rivals.
LSU, UL Lafayette, Nick Bush, AJ Labas, Austin Bain,
---
Posted on 5/20/2017 8:08:00 PM.

There are seven teams from Louisiana competing in conference tournaments this week. Highlighting the group is the LSU Tigers, who will be the #2 seed in the SEC Tournament and they'll play on Wednesday at around 1 PM.
LSU, Southeastern Louisiana, McNeese State, UNO, Louisiana Tech, UL Lafayette, Tulane
---
Posted on 2/18/2017 5:11:00 AM.
The University of Louisiana at Lafayette announces the expansion of their Louisiana Legacy Scholarship. Vice President for Enrollment Management Dr. DeWayne Bowie says the scholarship is designed to bring out of state students with Louisiana ties back to the state. He says the scholarship covers out of state fees for these students.
More
DeWayne Bowie, UL Lafayette, higher education, scholarship
---
Posted on 7/17/2016 3:22:00 AM.
It's a big week in politics with the Republican National Convention and qualifying for the federal elections. UL-Lafayette Political Science Professor Pearson Cross says Donald Trump's acceptance speech as the Republican nominee on Thursday night is the most anticipated speech of the year. He says you never know what side of Trump you will get.
More
Donald Trump, Republican National Convention, federal elections, Pearson Cross, UL Lafayette
---
Posted on 6/6/2016 9:34:00 PM.
After beating Arizona 10-3 on Sunday, it seemed like UL Lafayette was destined for a trip to the Super Regionals.
But the Wildcats stormed back to win three games in a 24-hour period to win the Lafayette Regional and advance to play Mississippi State in the Super Regionals.
UL Lafayette, Arizona, Regional, Evan Guillory, Wyatt Marks
---
Next Entry