Posted on 8/11/2017 2:56:00 AM.
One year ago today, torrential rains began pouring down on south Louisiana. By the time the rain stopped ten days later, 20 parishes had been declared federal disaster areas, and 13 people lost their lives. Livingston Parish was one of the most devastated, with 75 percent of the homes deemed a total loss. Parish President Layton Ricks says the parish is making a good comeback.
More
Layton Ricks, Ken Ritter, flood, flood recovery,
---
Posted on 8/9/2017 3:36:00 AM.
Livingston Parish students and teachers are looking forward to a year of normalcy as they begin classes today just days ahead of the one year anniversary of the August flood. School superintendent Rick Wentzel says crews worked extensively on 8 flood damaged campuses throughout the summer.
More
Rick Wentzel, Livingston Parish Schools, flood, education
---
Posted on 8/7/2017 12:02:00 PM.
City officials say the roughly 10 inches of rain that fell on New Orleans Saturday was too much for the city's 24 pump stations to handle. Executive Director of the Sewerage and Water Board Cedric Grant says the pumps were running at full capacity, despite inches of water pouring into homes and businesses throughout the city.
More
Cedric Grant, New Orleans, flood, Sewerage and Water Board
---
Posted on 8/1/2017 11:10:00 AM.
Nearly one year after flood waters ravaged south Louisiana, one flood victim is getting ready to go home. Lillie Gumm of Baton Rouge was one of the first people to complete the flood recovery survey. Her home will be the third to be completed through the state's homeowner assistance program, which she says turned out to be even better than she expected.
More
Lillie Gumm, Restore Louisiana, flood,
---
Posted on 7/1/2017 4:52:00 AM.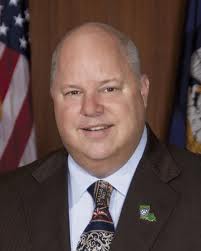 Farmers and ranchers who were impacted by last year's floods could be eligible for recovery grants. Ag Commissioner Mike Strain says the state has $10 million to help affected farmers. He says it is part of the $1.6 billion Congress appropriated for flood recovery.

"In order to qualify you have to be in one of the 51 parishes that was declared a disaster as a result of the flooding," Strain said.
More
Mike Strain, flood, flood recovery, grants, farming,
---
Posted on 4/13/2017 1:48:00 PM.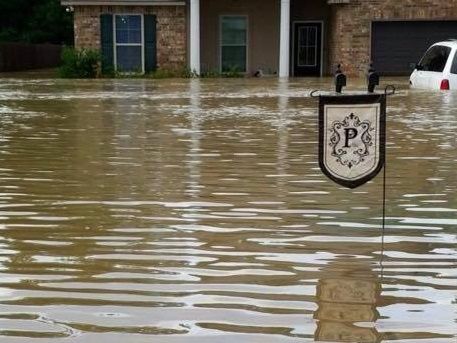 Michelle Southern reporting.
The state has selected the same contractor it had originally denied to handle the federal flood aid program.

The details still need to be hammered out, according to the governor's Deputy Chief of Staff, Julie Baxter Payer, but it looks like IEM will be the lead on helping homeowners rebuild.
julie baxter payer, IEM, flood, contractor
---
Posted on 1/27/2017 4:44:00 AM.
A report from U-Haul finds that Louisiana's population might have grown during 2016. The Bayou State came in at number eight U-Haul's growth report, based on more truck rentals coming into the state than leaving.
More
Warren Iles, U-Haul, flood, population growth
---
Posted on 1/6/2017 1:05:00 AM.
The Restore Louisiana Task Force meets today to discuss plans to spend federal flood relief dollars. In the weeks after the August flood, the state secured 438-million and then another 1.2 billion was appropriated in December.
Pat Forbes, executive director of the State Office of Community Development, says today they'll hear the final changes to the plan for the $438 million and it will go to the state's most vulnerable population.
restore louisiana task force, pat forbes, flood
---
Posted on 11/24/2016 1:58:00 AM.
Thanksgiving is different this year for flood victims still displaced after the August flooding. Denham Springs Mayor Gerard Landry says 80% of the homes and businesses in their town had flood damage. He says it's a struggle for homeowners to find qualified workers to fix up their homes and repairs are expensive.
More
The Great Flood 2016, Denham Springs, Gerard Landry, flood, Thanksgiving
---
Posted on 9/29/2016 11:56:00 AM.
Congress has approved $400 million for flood recovery efforts in Louisiana, but when that money will be available to flood victims is still up in the air. Lafayette City-Parish president Joel Robideaux says people are looking for answers, and that's something local officials can't give them right now.
More
Joel Robideaux, Lafayette, flood
---
Next Entry