Posted on 7/12/2018 6:00:00 AM.
A Tulane geologist has been selected to join scientists from around the world who are traveling to Antarctica to research the history of glaciers at the bottom of the globe. Tulane Assistant professor Dr. Brent Goehring says this could give us a peek into potential sea rise levels in the future.
More
Tulane, Geology, Brent Goehring, Louisiana, 2018, sea-levels
---
Posted on 4/14/2018 10:39:00 PM.
State officials have talked about spending billions of dollars on redirecting sediment carried by the Mississippi River to rebuild the state's vanishing coast, but a study out of Tulane says the diversions will produce new land, but not fast enough.
Tulane, Mississippi River diversion, Elizabeth Chamberlain, coastal land loss, Tulane
---
Posted on 3/21/2018 9:35:00 PM.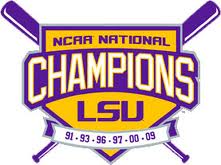 It looked like Tulane's recent winning ways over LSU would continue on Wednesday when the Green Wave jumped out to 4-0 lead. But LSU scored the next 10 runs to win 10-4 over their old in-state rivals.
The Tigers fell behind in the 3rd inning, but LSU jumped ahead with a 5-run 5th inning.
LSU, Tulane, Zach Watson, Devin Fontenot, Matthew Beck, Nick Storz, AJ Labas, Daniel Cabrera
---
Posted on 1/25/2018 1:41:00 PM.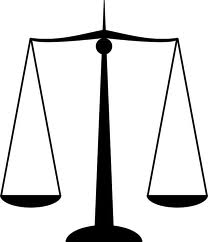 A new study out of Tulane finds that Louisiana is making slow progress in electing minorities and women to judgeships. Professor of Political Science Sally Kenney says racial minorities are 36% of the state's population, but non-white judges were only at 22 percent. She says women judges comprised less than 32 percent of all state and federal judges in Louisiana.
Sally Kenney, judgeships, louisiana, minorities, tulane
---
Posted on 11/23/2017 8:48:00 PM.
Almost half of U.S. adults are considered to have high blood pressure as a result of updated guidelines for what constitutes hypertension. Tulane epidemiology professor Dr. Paul Whelton led the team that redefined the blood pressure guidelines and his hope is that it leads to lifestyle changes for some patients.
Paul Whelton, Tulane, blood pressure, hypertension, guidelines
---
Posted on 7/19/2017 6:00:00 AM.
Tulane University is the latest Louisiana school to trademark its own brew, after partnering with NOLA Brewing Company to release the Green Wave Beer. Brewery president Kirk Coco says the new brew is a filtered version of a Heffeweizen, a dry, wheat beer with a little bitterness. He says this Kristalweizen is similar without all the floating yeast.
More
Kirk Coco, Tulane, NOLA Brewing Company, Green Wave Beer
---
Posted on 5/20/2017 8:08:00 PM.

There are seven teams from Louisiana competing in conference tournaments this week. Highlighting the group is the LSU Tigers, who will be the #2 seed in the SEC Tournament and they'll play on Wednesday at around 1 PM.
LSU, Southeastern Louisiana, McNeese State, UNO, Louisiana Tech, UL Lafayette, Tulane
---
Posted on 3/17/2017 4:55:00 AM.
A Tulane study finds cancer patients are more likely to receive palliative care after learning more about it. Researcher Michael Hoerger authored the study and says there are a lot of misconceptions about palliative care. He says the purpose of this study is to dispel some of the rumors.
More
Michael Hoerger, Tulane, palliative care, hospice care
---
Posted on 1/18/2017 4:45:00 AM.
A Tulane University study finds the use of cockroach bait can eliminate enough pests in a home to reduce a child with moderate to severe asthma symptoms by nearly 50 days. Lead study author and Tulane University Public Health and Tropical Medicine Epidemiologist Felicia Rabito says the roaches eat the bait then go back to die.
More
Tulane, cockroaches, Felicia Rabito
---
Posted on 12/5/2016 1:10:00 PM.
A new survey out of Tulane reveals US Senate candidate Republican John Kennedy has a healthy lead in the race against Democrat Foster Campbell in the runoff. Brian Brox, associate professor of Political Science, says they found 59% of respondents said they would vote for Kennedy, while 40% said Campbell is their choice.
tulane, brian brox, us senate, john kennedy, foster campbell
---
Next Entry