Posted on 8/9/2018 12:21:00 PM.
The Youth Infrastructure Coalition has launched an effort to get the federal government to approve funding for a proposed new interstate that would run from Texas to Georgia and cut through central Louisiana. The highway would be called I-14. Frank Lumpkin IV, president of the organization, says the proposal will be a great fit for the region.
More
Interstate 14, Central Louisiana, Texas, Alabama, Mississippi, Georgia
---
Posted on 5/13/2018 4:29:00 PM.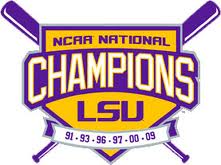 After losing on Saturday night to Alabama, who has the worst record in the SEC, Sunday's series finale was considered a "must win" for a Tigers team fighting to receive a berth in the NCAA Tournament.
LSU delivered with its backs against the wall with a 7-3 victory over the Crimson Tide.
LSU, Alabama, Daniel Cabrera, Austin Bain, Nick Bush, Beau Jordan
---
Posted on 3/12/2018 2:34:00 PM.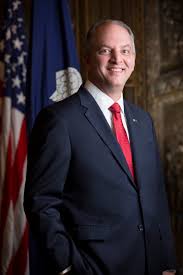 Governor John Bel Edwards kicked off the regular session today by laying out his legislative agenda, and tearing into lawmakers who failed to fix the fiscal cliff. The governor highlighted the plight of Louisiana's highest performing students, who could begin to be poached by universities in other states with TOPS still up in the air. Edwards says right now Bama is beating us academically, and athletically.
More
John Bel Edwards, regular session, fiscal cliff, TOPS, minimum wage, licensing, gun control, Alabama
---
Posted on 2/13/2018 9:15:00 PM.
Alabama put on an offensive display that including some huge dunks and 10 3-pointers in an 80-65 win over the LSU Tigers. Donta Hall played above the rim, after missing the first meeting against the Tigers, as he scored 20 points and had eight rebounds.
The Tide shot 55% from the field, while LSU shot 39%.
LSU, Alabama, Donta Hall, Tremont Waters, Duop Reath,
---
Posted on 2/1/2018 10:54:00 AM.
The Alabama state tourism agency has installed ten billboards around New Orleans and south Mississippi, inviting them to celebrate "America's original Mardi Gras." They don't specifically say Mobile, but mileage distance points in that direction. Louisiana Mardi Gras expert Arthur Hardy says Mobile never celebrated their original party on Mardi Gras day.
More
Alabama, Mobile, Mardi Gras, Fat Tuesday
---
Posted on 11/4/2017 10:11:00 PM.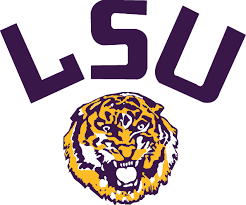 The LSU Tigers did a lot of things well against Alabama on Saturday night in Tuscaloosa, but the Bayou Bengals remain deficient at one position and that's quarterback. Tigers QB Danny Etling had a chance to make some throws down the field, but he did not and LSU lost to the Crimson Tide 24-10.
LSU, Alabama, Danny Etling, Derrius Guice, Darrel Williams
---
Posted on 10/31/2017 2:04:00 AM.
Michelle Southern reporting.
LSU might be a big underdog headed into a date with top-ranked Alabama in Bryant–Denny Stadium Saturday, but that would never stop Tiger fans from traveling to watch it unfold. Barrett Elder with Tuscaloosa Tourism and Sports says LSU/Alabama games are invariably exciting.
LSU, Alabama, Barrett Elder, Tuscaloosa, Bryant-Denny Stadium
---
Posted on 7/14/2017 1:00:00 PM.
Michelle Southern reporting.
The SEC Media projections are out and the 2017 LSU football team is picked to finish behind Alabama and Auburn in the SEC West. Tiger Rag Editor Cody Worsham says these projections aren't surprising, especially when it comes to Alabama who continues to be the well-deserved favorite in the West.
SEC Media, LSU, Auburn, Alabama, Georgia, Cody Worsham, Tiger Rag
---
Posted on 1/14/2017 4:21:00 PM.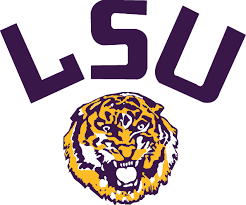 Saturday's LSU-Alabama basketball game resembled a lot of the football games recently played between the two schools. The game was close, but in the end the Crimson Tide made more plays late to win.
LSU, Alabama, Corban Collins
---
Posted on 11/8/2016 6:00:00 AM.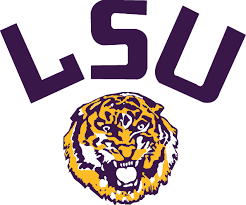 Can LSU avoid the Alabama hangover? The last two seasons, the Tigers have lost to Arkansas after failing to beat the Crimson the Tide the week before. LSU Coach Ed Orgeron says they will not let the Alabama defeat linger.
More
LSU, Alabama, Ed Orgeron, Arkansas
---
Next Entry