Posted on 10/5/2017 12:40:00 PM.
State Police has arrested a St. Joseph mother for allegedly murdering her newborn and putting him in the dumpster. The infant was found Monday in front of an elementary school. Senior Trooper Michael Reichardt says 21-year-old Alicia Richard is charged with first degree murder.
More
LSP, Michael Reichardt, St. Joseph, Tensas Parish, Alicia Richard
---
Posted on 10/3/2017 1:23:00 PM.
State Police are investigating an officer involved shooting in West Monroe yesterday afternoon. Trooper Michael Reichardt says a Ouachita Parish Sheriff's deputy made a vehicle stop on Guyton Road.
More
LSP, Michael Reichardt, Ouachita Parish
---
Posted on 9/15/2017 11:45:00 AM.
An Alexandria Police officer has been booked into the Rapides Parish detention center on malfeasance and drug charges. State Trooper Scott Moreau says State Police received a tip last month regarding criminal activity involving 42-year-old Kenneth Thomas of Deville.
More
Rapides Parish, Alexandria PD, Kenneth Thomas, Scott Moreau, LSP
---
Posted on 8/16/2017 4:27:00 AM.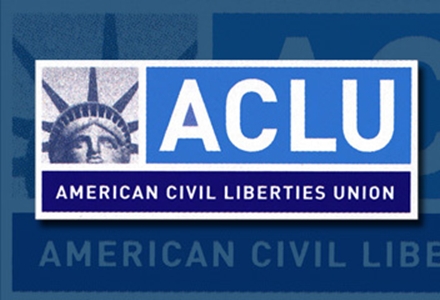 The ACLU of Louisiana has sent a letter to Louisiana State Police Superintendent Col. Kevin Reeves after a man was ticketed for flipping off a state trooper on I-20 near Rayville. Executive Director Marjorie Esman says the man was charged with felony public intimidation.
More
Marjorie Esman, ACLU, LSP, First Amendment
---
Posted on 8/10/2017 5:26:00 PM.
Two children are recovering in Avoyelles Parish after being thrown from an ATV when it collided with a vehicle on Wednesday night. State Trooper Scott Moreau says the driver, 30-year-old Jeremy Armand of St. Martinville, was killed in the crash.
More
Scott Moreau, LSP, Jeremy Armand, Hope Parrish, Avoyelles Parish
---
Posted on 8/9/2017 3:46:00 AM.
State Police in the Troop C area, which covers parishes in the Deep South of Louisiana is concerned about the recent increases in preventable traffic fatalities in the area. Troop Commander Captain Frank Besson says they have investigated 31 fatality crashes, resulting in 37 deaths, so far this year, up 35% in 2016. He says not wearing seat belts and impaired driving are the biggest factors.
More
LSP, Frank Besson, traffic related fatalities
---
Posted on 7/27/2017 3:34:00 PM.
A 17-year-old is dead and a 19-year-old was injured after a suspected drunk driver struck the girls as they were walking on LA 784 in Red River Parish. State Police Trooper Matt Harris says they responded to the crash Wednesday just before 6 p.m. and determined 47-year-old Kenneth Morse of Coushatta was impaired.
More
Red River Parish, LSP, Kenneth Morse, Matt Harris
---
Posted on 7/6/2017 10:22:00 AM.
An Evangeline Parish Sheriff's Deputy has been injured and a man is dead after an officer involved shooting in Mamou. State Police Trooper Scott Moreau says the deputy responded to a call of an attempted burglary after 4 o'clock Thursday morning. He says the officer confronted 27-year-old Dejuan Guillory and an altercation occurred between the two.
More
Evangeline Parish Sheriff's Office, LSP, Scott Moreau, Dejuan Guillory
---
Posted on 6/30/2017 5:43:00 AM.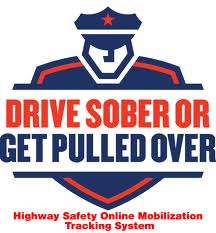 Lots of people will be celebrating Independence Day, and law enforcement will be out to make sure they do so safely with its "Drive Sober or Get Pulled Over" campaign. Trooper Jesse LaGrange with State Police says officers will be on patrol looking for impaired drivers, with saturated patrols and DWI checkpoints.
More
Jesse LaGrange, LSP, Drive Sober or Get Pulled Over, Fourth of July
---
Posted on 6/28/2017 5:44:00 PM.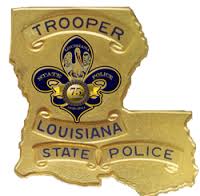 A two-year-old is among the three dead after a car chase ended with a crash in New Orleans east on Wednesday afternoon. Louisiana State Police spokesperson, Trooper Melissa Matey, says state police units attempted to stop the vehicle in downtown New Orleans for a stolen license plate. Matey says the driver fled the scene and collided with a truck and ran off the road.
More
Melissa Matey, LSP, New Orleans, police chase, crash
---
Next Entry