Posted on 6/27/2017 10:29:00 AM.
Tiger fans will soon have a new brew of their own, as Louisiana's own Community Coffee gears up to launch an LSU Blend full-bodied special dark roast coffee. Community Coffee spokesperson Jodi Conachen says the Baton Rouge based company wanted to honor its roots. She says fans of the purple and gold will love the new LSU Blend.
More
Jodi Conachen, Community Coffee, LSU blend, LSU
---
Posted on 6/26/2017 9:20:00 PM.
A three-run 4th inning by Florida proved to be to much for LSU as the Gators held on for a 4-3 victory to take Game 1 of the best three series. Florida is now one win away from its first national championship.
LSU, Florida, Brady Singer, Antoine Duplantis
---
Posted on 6/25/2017 1:31:00 PM.
Michelle Southern reporting.
It'll be an SEC showdown in the College World Series Finals as LSU takes on conference rival Florida in a best-of-three beginning Monday night. The Tigers and Gators have already met in a series this season, with Florida taking two of three in Gainesville.
college world series, lsu, florida, omaha, finals
---
Posted on 6/24/2017 4:52:00 PM.
By Jeff Palermo
For the first time since 2009, the LSU Tigers will play in the championship series of the CWS after a dominating 6-1 victory over Oregon State. Caleb Gilbert was terrific on the mound and the Tigers hit three home runs.
LSU, Oregon State, Michael Papierski, Kramer Robertson, Beau Jordan, Caleb Gilbert
---
Posted on 6/19/2017 9:47:00 PM.
LSU found out why Oregon State has just four losses, but the Tigers also helped them in a 13-1 defeat to the top seeded Beavers. LSU pitchers walked 11, there was a big error by Kramer Robertson and a couple of other plays in the field were also not made.
LSU, Oregon State, College World Series
---
Posted on 6/19/2017 4:30:00 AM.
By Jeff Palermo
A long winning streak will end on Monday night in the College World Series when top seeded Oregon State faces 4th seeded LSU. The Beavers have won 22 straight, while LSU has won 17 in a row. The two teams meet in a winner's bracket contest tonight, after come from behind wins on Saturday.
LSU, Oregon State, College World Series, Eric Walker
---
Posted on 6/16/2017 7:25:00 AM.
By Jeff Palermo
Two teams playing outstanding baseball will meet on Saturday night in the opening round of the College World Series, when LSU faces Florida State. The Tigers have won 16 in a row, while the Seminoles have won 12 of their last 13.
On April 15, FSU was 21-15 overall, 7-9 in the ACC. But just like LSU, the Seminoles turned it on and they bring a 45-21 record into Omaha.
LSU, Florida State, Dylan Busby, Alex Lange, Jackson Lueck
---
Posted on 6/14/2017 3:31:00 AM.
The city of Omaha is excited LSU is back in the College World Series. Tracie McPherson with Visit Omaha says they always enjoy when Tiger fans visit, because the Purple and Gold Nation love a good party. She says there is a speakeasy where fans can experience a unique time.
More
CWS, LSU, Omaha, Tracie McPherson
---
Posted on 6/9/2017 7:21:00 AM.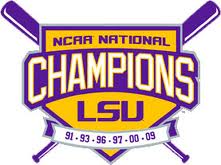 LSU and Mississippi State is one of the best rivalries in college baseball. But for only the second time in their long history, these two teams will meet in the postseason. They also met in a winner's bracket game in the 1998 College World Series, with the Tigers winning 10-8.
LSU, Mississippi State, Brent Rooker, Alex Lange, Jacob Billingsley, Andy Cannizaro, Paul Mainieri, College World Series
---
Posted on 6/4/2017 10:43:00 PM.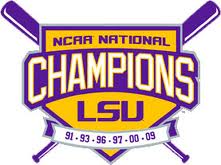 LSU scored early and Tigers starting pitcher Eric Walker handled the rest as the Bayou Bengals advanced to the Super Regionals with a 5-0 victory over the Rice Owls.
It's the second consecutive year LSU beat Rice to advance in the NCAA Tournament. It's the first 13th trip to the Super Regionals for the program, tied for second most all time.
LSU, Rice, Eric Walker, Josh Smith, Antoine Duplantis, Greg Deichmann, Zach Watson
---
Next Entry