Posted on 3/12/2018 3:16:00 PM.
There are several bills filed for this legislative session that will seek to make major changes to the state's gaming industry. Executive Director of the Louisiana Casino Association Wade Duty says the state legalized riverboat gambling in 1991 and now those casinos are looking to become more attractive to players if they can have gambling space on land.
gaming in Louisiana, Wade Duty, legislative session
---
Posted on 7/5/2017 11:45:00 AM.
The Bayou State is now the 6th state to allow students to bring and use sunscreen at public school, after Governor John Bel Edwards signed the measure into law. Kristin Hellquist with the American Society for Dermatologic Surgery Association says skin cancer can be preventable and it's important to start protection at a young age.
More
Legislative session, sunscreen, Kristin Hellquist
---
Posted on 6/20/2017 12:09:00 PM.
Public schools will no longer be permitted to physically punish children with developmental disabilities after a measure was signed into law by Governor Edwards.
Senate Education Chairman Blade Morrish says there weren't any school districts that pushed back against this legislation.
More
legislative session, corporal punishment, Blade Morrish
---
Posted on 6/13/2017 4:08:00 AM.
Governor John Bel Edwards signed three bills to help with the state's growing opioid abuse problem. One of new laws prohibits a doctor from prescribing more than a seven day supply of opioids for a first time prescription for acute pain. New Orleans Representative Helena Moreno says she's happy this legislation was able to come out of an unproductive session.
More
legislative session, Governor John Bel Edwards, opioid abuse, Rebekah Gee, Helena Moreno
---
Posted on 6/8/2017 11:09:00 AM.
Governor John Bel Edwards signed into law a measure to allow video poker machines to accept 100 dollar bills, up from the current law of only $20. Video Poker Lobbyist Alton Ashy says the main reason for the legislation is the convenience factor for patrons and businesses.
More
legislative session, Chad Brown, Alton Ashy, video poker, gaming
---
Posted on 6/8/2017 3:03:00 AM.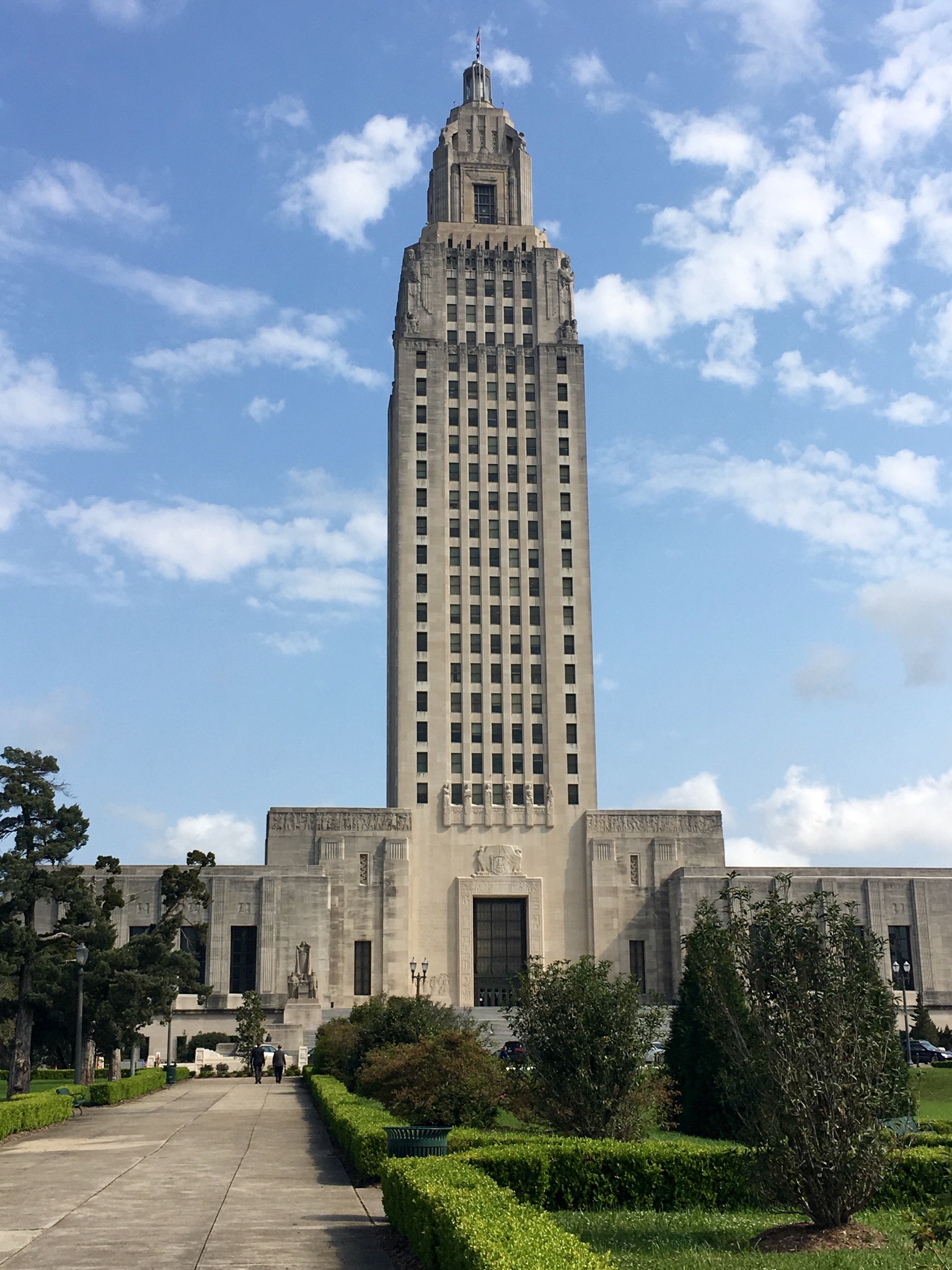 The 2017 regular session comes to a close today and Capitol observers say not much was accomplished. Council for a Better Louisiana President Barry Erwin says the state has been dealing with budget deficits for the last decade and this was supposed to be the year to address the problem.
More
legislative session, CABL, Barry Erwin
---
Posted on 6/7/2017 1:31:00 PM.
Colleges would be prohibited from asking students about their criminal history when filling out an application under legislation heading to the governor's desk. Executive Director of Operation Restoration Syrita Steib-Martin spent nine years in prison on a theft charge. Once released, she applied to the University of New Orleans where she checked the felon box on her application.
More
legislative session, ban the box, Syrita Steib-Martin
---
Posted on 6/7/2017 12:18:00 PM.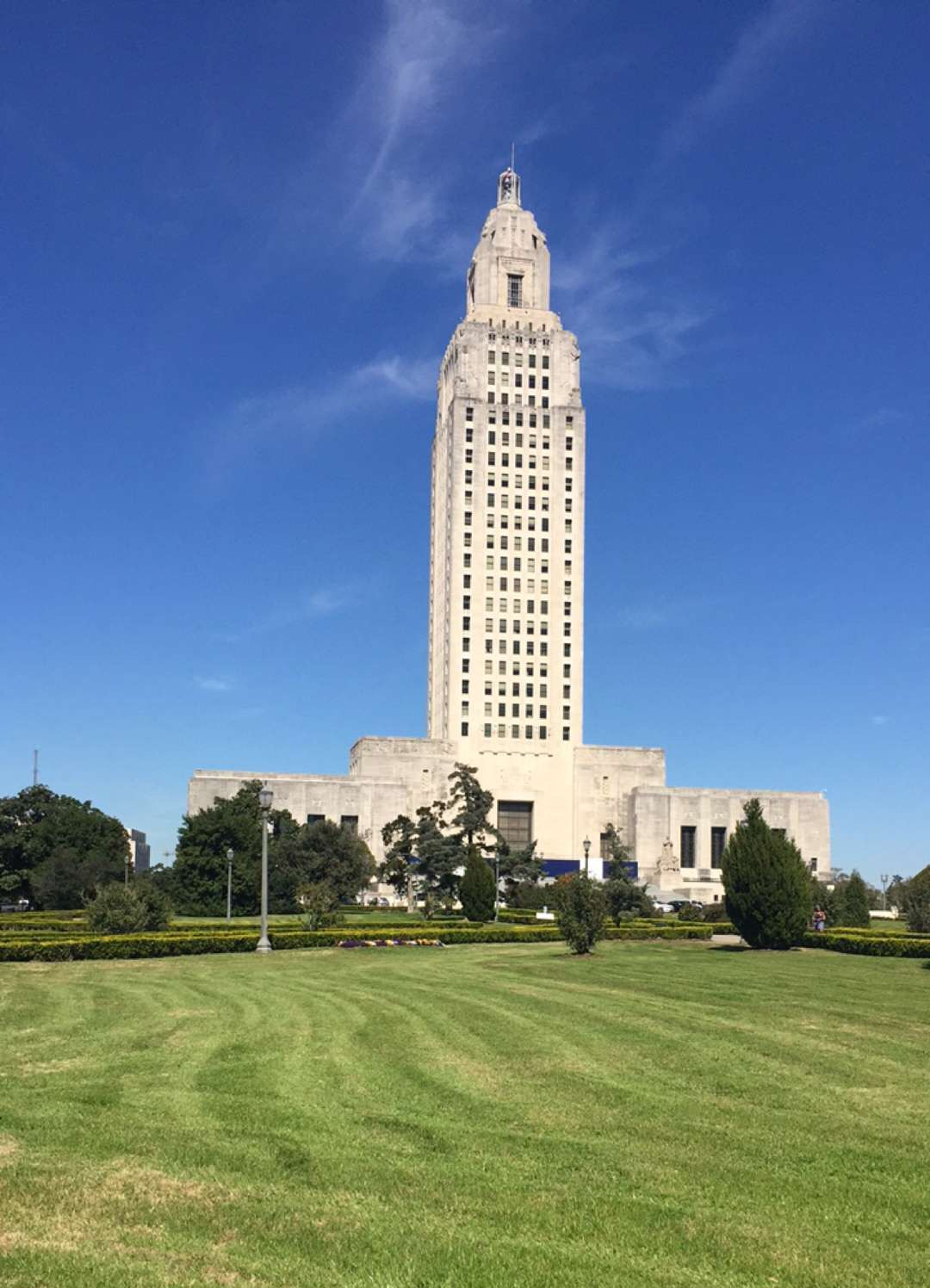 With only two days left in the legislative session, lawmakers need to come to an agreement on a $28-billion spending plan for next fiscal year. Political Analyst Bernie Pinsonat says the House does not want to spend all the money that's been recognized by the Revenue Estimating Conference but the Senate does. He says it's all about negotiations now.
More
legislative session, Bernie Pinsonat, budget, spending plan
---
Posted on 6/6/2017 12:47:00 PM.
A bill to allow public school students to bring sunscreen to school and apply it themselves without a doctor's note heads to the governor's desk to be signed into law. Sarah Gray of Baton Rouge who heads a skin cancer awareness foundation advocated for the passage of this bill because it protects our kids.
More
legislative session, sunscreen, LSO, Sarah Gray
---
Posted on 6/6/2017 11:55:00 AM.
Students with disabilities will now be protected from corporal punishment in public schools after a measure to prohibit the spanking of children with ADHD and other developmental disabilities received final legislative approval. Mom of an autistic child in St. Charles Parish, Allison Badgerow, says teachers physically restraining her son to say the pledge of allegiance significantly set him back.
More
legislative session, corporal punishment, Michelle Hurst, Allison Badgerow
---
Next Entry