Posted on 7/16/2018 5:07:00 AM.
US Senator John Kennedy has filed a resolution that could lead to a congressional denouncement of the movement to abolish the Immigration and Customs Enforcement Agency.
More
ICE, John Kennedy, Congress of Day Laborers, Congresso, Louisiana, Immigration, 2018
---
Posted on 6/27/2018 3:50:00 PM.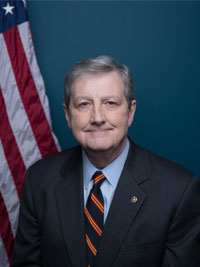 Senator John Kennedy has sponsored an amendment to the Senate Farm Bill that would require SNAP program recipients to show a photo ID during a transaction. Kennedy says this would help cut back on tens of billions of dollars in yearly fraud that is rampant in the program…
"Reform is long overdue, and it seems to me the time to act is right now to ensure that taxpayer dollars are going where taxpayers intended them to go."
More
John Kennedy, SNAP Program, Farm Bill
---
Posted on 6/25/2018 5:00:00 AM.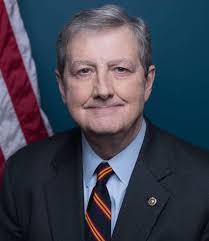 A group of Republican US Senators will head to Russia this week, including Louisiana's John Kennedy. Kennedy says he wants to establish some rapport with high-ranking government officials and he hopes one of those meetings with include Russian President Vladimir Putin.
"We will probably talk about trade and I want to see and I know the other Senators do as well, we are anxious to learn more about the Russian economy," said Kennedy. More
John Kennedy, Russia, US Senate
---
Posted on 6/7/2018 5:00:00 AM.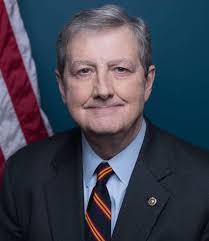 In a letter sent to Governor Edwards, US Senator John Kennedy expressed his concern over what he called an "inexcusable waste of taxpayer funds at the Louisiana Highway Safety Commission" based on a legislative audit.

Kennedy says the bulk of the problems appeared to have occurred under the leadership of Katara Williams, who has since been moved to a position with Southern University.
John Kennedy, John Bel Edwards, Katara Williams, Taxpayer Waste, Louisiana Highway Safety Patrol, Southern University, 2018
---
Posted on 5/8/2018 5:36:00 AM.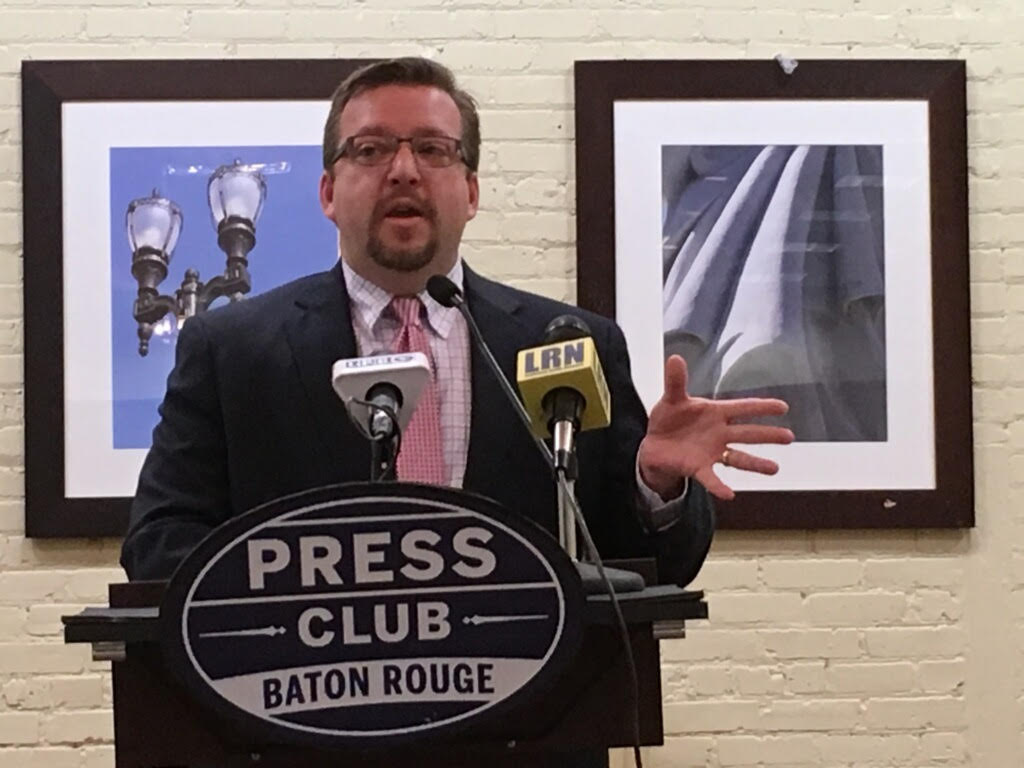 We are 15 months away from qualifying for the 2019 Louisiana Governor's race. Speculation is that Republican U.S. Senator John Kennedy will challenge Democratic Governor John Bel Edwards. Pollster John Couvillon says Kennedy was elected as a Senator in 2016 and Edwards re-election campaign will likely attack the Republican from St. Tammany Parish about running for another statewide office.
More
John Kennedy, John Bel Edwards, Ralph Abraham, John Couvillion
---
Posted on 5/1/2018 11:19:00 AM.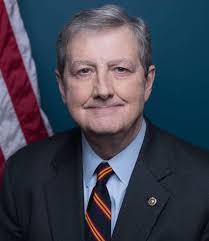 U.S. Senator John Kennedy is asking the legislature to hold off on voting a bill to extend Harrah's New Orleans Casino's contract with the state for 30 years. Kennedy says media reports that Harrah's is considering selling the property so the state could unwittingly increase the selling price by extending the contract.
"They're an 8 billion dollar company. They've got the best lawyers and lobbyists money can buy and we need to match them, and rushing this thing through when you've got six years left on the contract? It doesn't smell right to me."
More
Harrah's casino, John Kennedy, Louisiana legislature, Gary Smith
---
Posted on 4/20/2018 11:47:00 AM.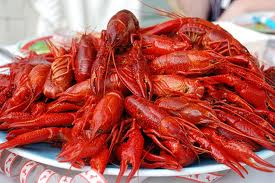 United States Senator John Kennedy is asking President Trump to put even higher tariffs on Chinese Crawfish and Shrimp. In a letter to the White House, Kennedy accused the Chinese of not trading fairly with the U S.
tariff, John Kennedy, Donald Trump, crawfish, shrimp
---
Posted on 4/11/2018 8:16:00 PM.

Speculation continues over who will run against Governor John Bel Edwards as we are 18 months out from the primary. Two Republicans have come to the forefront, U.S. Senator John Kennedy and Congressman Ralph Abraham. Both say they are exploring the idea of running. Kennedy was asked about it Wednesday.
More
John Kennedy, John Bel Edwards, Louisiana Governor, election
---
Posted on 3/16/2018 8:00:00 AM.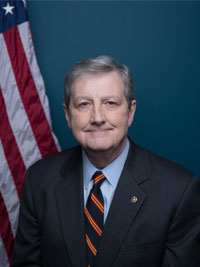 Senator John Kennedy has co-sponsored the WOOF act which stands for welfare of our furry friends act. He's aiming to curtail the death's of animals on airlines like the one last Monday on a United flight.
"There have been a number of pets, in particular dogs, who have died on United flights. In this particular instance they made her put her dog in the overhead bin and the dog died," said Kennedy.
John Kennedy, Lamar White, United Airlines, Dead Dogs
---
Posted on 3/15/2018 3:08:00 AM.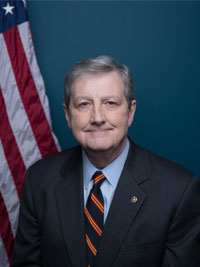 US Senator John Kennedy is urging the pardon board not to grant a medical furlough today to convicted killer Clyde Giddens', who was convicted in the brutal murder of Urline Bamburg in Red River. Giddens was sentence to life in prison in 1964 after pleading guilty. Kennedy says the crime is so grotesque that Giddens does not deserve a second chance.
More
John Kennedy, Clyde Giddens, criminal justice reform
---
Next Entry