Posted on 1/10/2018 4:11:00 AM.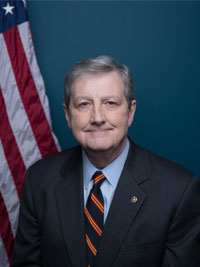 U-S Senator John Kennedy opposes a bipartisan bill designed to improve the national background check database. The legislation would penalize federal workers who fail to report relevant records to the database, and provide incentives to states that increase reporting levels. Kennedy says we don't need legislation asking federal workers to do their job…
John Kennedy, gun control, NICS
---
Posted on 12/15/2017 11:26:00 AM.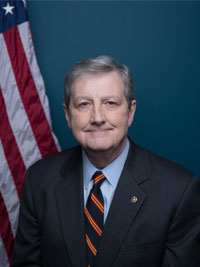 U.S. Senator John Kennedy is making headlines today after questioning one of President Donald Trump's nominees for a federal judgeship in Washington D.C. Matthew Spencer Peterson struggles to answer Kennedy's tough questions while before the Senate Judiciary Committee.
More
Senate Judiciary Committee, Matthew Spencer Peterson, John Kennedy
---
Posted on 12/13/2017 7:51:00 PM.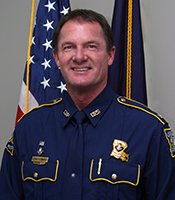 Col. Mike Edmonson is under public scrutiny for how he spent tax payer money during his time as the leader of state police. Governor John Bel Edwards says the investigation continues and the legislative auditor has released a preliminary report.

"It's that report that's generating the questions. I'm not going to comment on it because I expect it's going to be changed to some degree and I happen to believe it should be changed to some degree," Edwards said.
More
Mike Edmonson, LSP, Governor John Bel Edwards, John Kennedy, Department of Revenue, Kimberly Robinson
---
Posted on 12/12/2017 11:45:00 AM.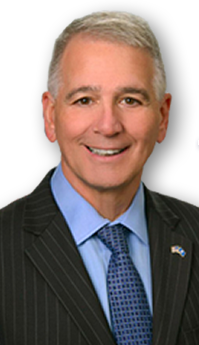 Michelle Southern reporting.
There's been some buzz of late about the possibility of Congressman Ralph Abraham of Richland Parish running for governor in 2019. He would join other potential GOP candidates going up against Democratic Governor John Bel Edwards such as US Senator John Kennedy, AG Jeff Landry and Congressman Garret Graves.
Ralph Abraham, Garret Graves, Jeff Landry, John Kennedy, John Bel Edwards, Governor's Race 2019
---
Posted on 12/5/2017 12:43:00 PM.
John Schroder will be sworn in Tuesday night as Louisiana's next state treasurer, after being chosen by a record low number of voters in the November 18th runoff. John Kennedy stepped down after he was elected as a U.S. Senator. Political analyst Bernie Pinsonat expects Schroder will try to play the same role as Kennedy.
More
John Schroder, Bernie Pinsonat, John Kennedy, state treasurer
---
Posted on 12/2/2017 10:18:00 AM.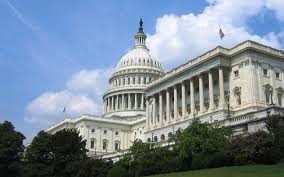 Louisiana's U.S. Republican Senators voted for a tax reform bill approved on a 51-49 vote. Senator Bill Cassidy says it will cut taxes for working families in Louisiana. John Kennedy says the non-partisan Tax Foundation says Louisiana will see an increase of 12,000 jobs and the average family will gain $1,800 in after-tax income.
John Kennedy, Bill Cassidy, U.S. Senator, Tax Foundation, tax cut, tax reform, Louisiana Budget Project
---
Posted on 11/13/2017 4:33:00 PM.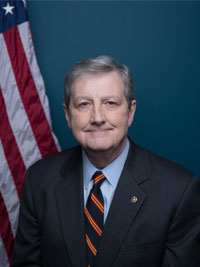 U.S. Senator John Kennedy has written an op-ed piece to the Washington Examiner entitled "Please stop having children you aren't willing to raise." In the piece, Kennedy implores parents that if they are drug users or if the child would be born to a fatherless house, to think twice about bringing lives into the world.
More
Washington Examiner, John Kennedy, children, parents
---
Posted on 11/13/2017 3:30:00 AM.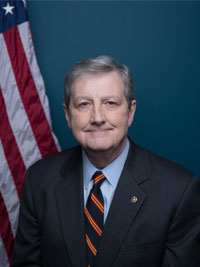 This week, two years from now, voters will cast their ballots for Louisiana's next governor. Current Democratic Governor John Bel Edwards is planning to run again. Pollster Bernie Pinsonat says Republican Attorney General Jeff Landry could challenge Edwards and tensions between the two continue to escalate. He says expect GOP leaders to keep attacking the governor on various issues.
More
Bernie Pinsonat, John Kennedy, Governor, John Bel Edwards
---
Posted on 11/1/2017 1:38:00 PM.
When it comes to popularity in Congress, both of Louisiana's US Senators rank right about in the middle, according to a new Morning Consult poll. US Senator John Kennedy is ranked 39th out of 100 Senators, and Senator Bill Cassidy was number 62.
US Senate, John Kennedy, Bill Cassidy, Joshua Stockley, ULM, Morning Consult
---
Posted on 10/22/2017 4:21:00 AM.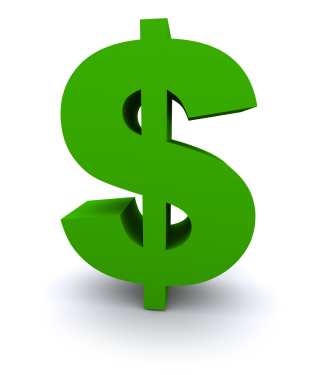 The Louisiana Republican congressional delegation believes tax reform legislation can be passed this year. U.S. Senator John Kennedy says a bill has yet to be drafted, but he supports an across the board personal income tax cut, starting with the middle class.
"If we do this right and let people keep more of their money, people will see higher take home pay, we'll have more jobs, we'll have productivity go up, which will cause wages to go up," Kennedy said.
tax reform, President Trump, Clay Higgins, John Kennedy
---
Next Entry