Posted on 8/3/2018 12:08:00 PM.
A time capsule has been uncovered in New Orleans as the result of the removal of a pedestal that once carried a statue of P.G.T. Beauregard. The statue was removed in May. The contents of the copper box revealed money, flags, and various other items. Lt. Gov. Billy Nungesser says it's amazing that people of that time period had the foresight to attempt to preserve the items for people of today.
More
New Orleans, Confederate Statues, Billy Nungesser, Time Capsule
---
Posted on 7/18/2018 5:04:00 AM.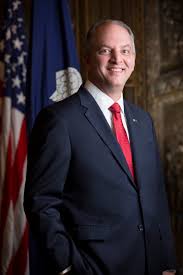 Governor John Bel Edwards has announced funding for 23 coastal recreation projects. The $60 million being used to fund the projects comes from the Deepwater Horizon oil spill settlement. Edwards says the projects are a welcomed addition to Sportsman's Paradise.
"These projects span the entire coastal area from St. Bernard parish to Cameron parish providing an enhancement in recreational opportunities for all of our coastal citizens and visitors," said Edwards.
More
fishing, sportsmans paradise, John Bel Edwards, Billy Nungesser
---
Posted on 6/27/2018 6:50:00 AM.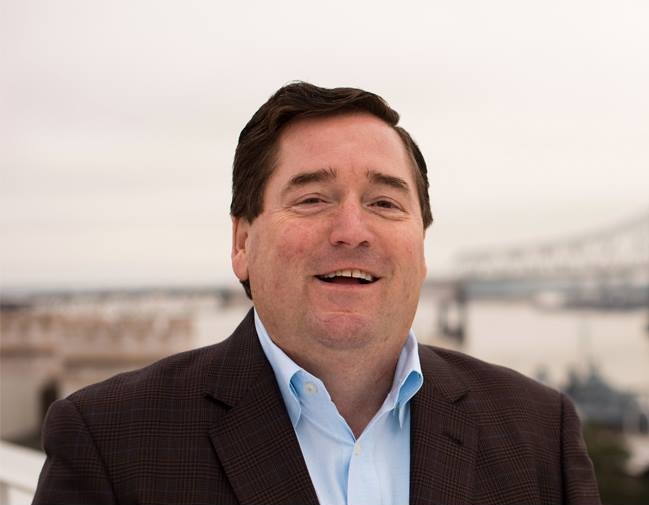 Lieutenant governors from around the nation are converging in New Orleans for a three day summit. Lt. Gov. Billy Nungesser will welcome the annual 2018 meeting of the National Governors Association with opening remarks. Among the topics being discussed, Nungesser says he intends on bringing attention to the dangers of cheaper, imported seafood.
More
Billy Nungesser, New Orleans, Lt. Governor, Louisiana, Tourism
---
Posted on 6/15/2018 1:01:00 PM.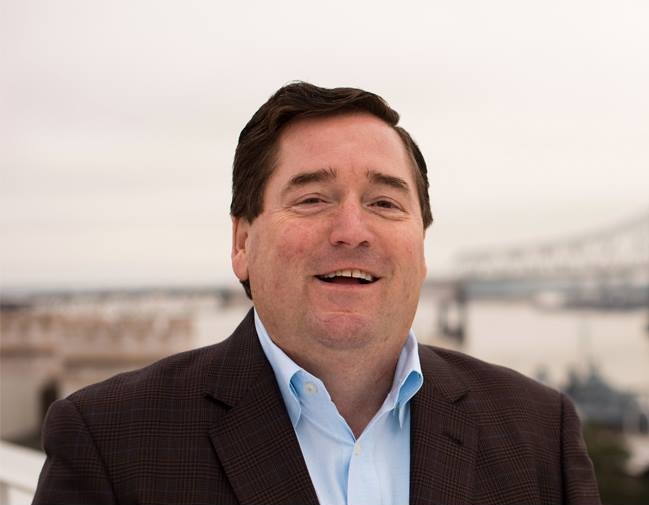 Louisiana officials back an effort to impose a five to ten cent inspection fee on all imported seafood coming, in an effort to push back against lower quality, cheaper imported shrimp that's hurting Louisiana shrimpers.
During an appearance on Talk Louisiana, Lt. Governor Billy Nungesser says foreign seafood doesn't meet our safety standards.
More
Billy Nungesser, Shrimp imports, New Orleans
---
Posted on 5/8/2018 4:26:00 AM.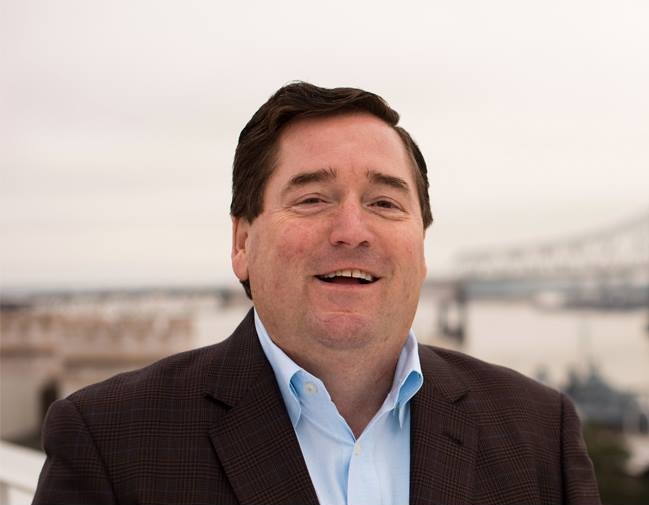 Lt. Gov. Billy Nungesser has an interesting idea to fix up the French Quarter: turn it into a state park. Under the plan, the Vieux Carre would be designated as state park land, which would allow lawmakers to allocate additional resources to clean its streets, and increase security. Nungesser says if the idea pans out, it could have a lot perks.
More
Billy Nungesser, Vieux Carrie, state park, French Quarter,
---
Posted on 5/7/2018 2:58:00 PM.
Louisiana is now on a six-year-run of record breaking tourism numbers as the state saw 500,000 more visitors in 2017 than it saw in 2016, for a total of 46.7 million visitors.More
Louisiana tourism, Billy Nungesser, New Orleans, international tourism
---
Posted on 4/26/2018 3:33:00 AM.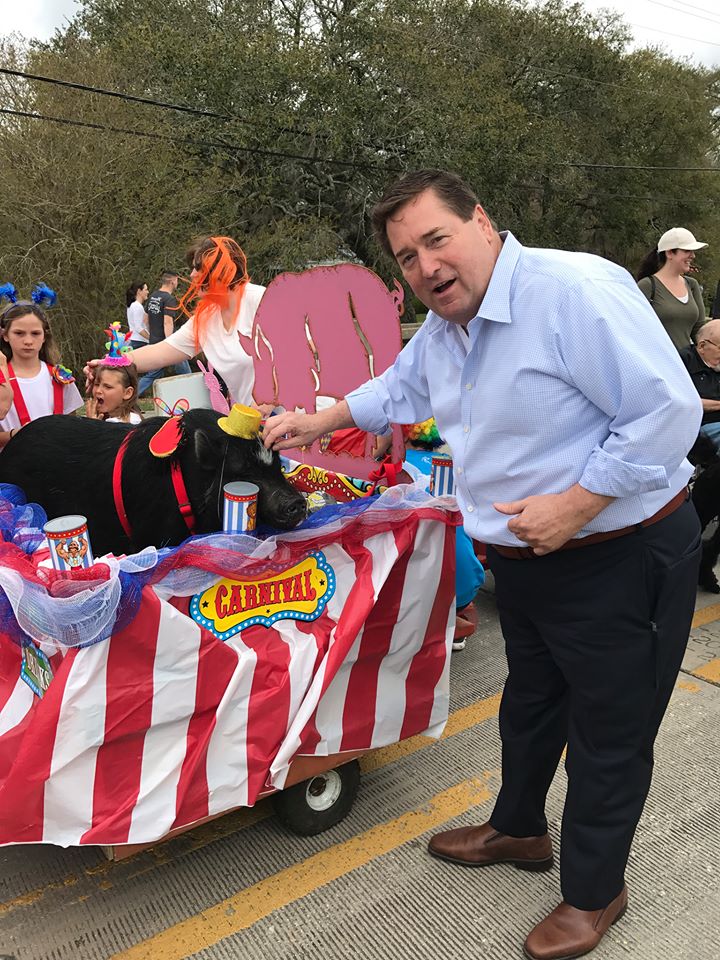 Festival season is kicking off in Louisiana, with a busy schedule that's bound to keep the Bayou State buzzing for months to come. This weekend may be the busiest, with huge celebrations in New Orleans and Lafayette. Lt. Gov. Billy Nungesser is calling on folks to "staycation" in Louisiana with a trip to New Orleans this weekend.
"The 'tall ships' being in town and that will kick off such a great party with for Jazz Fest, the golf tournament…"
More
Billy Nungesser, Festival International, Jazz Festival, Zurich Classic
---
Posted on 4/6/2018 9:18:00 AM.
Wrestlemania 34 will be held Sunday at the Mercedes-Benz Superdome in New Orleans. WWE also brought its marquee event to the Crescent City in 2014. Lt. Governor Billy Nungesser says the last event drew 75,000 fans from 50 states and 36 countries.
Wrestlemania, Billy Nungesser, Lt. Governor
---
Posted on 3/24/2018 3:00:00 AM.
Eight Louisiana communities are officially Louisiana Retirement Certified Areas. Lafayette, Lake Charles, Natchitoches, Ruston, Toledo Bend, Shreveport-Bossier City, Homua and Thibodaux are included. Lincoln, Sabine and Terrebonne Parishes are also listed. Lt. Governor Billy Nungesser says the communities were selected for their quality of life for retiring seniors.
More
Louisiana Certified Retirement Communities, Lt. Governor, Billy Nungesser
---
Posted on 2/20/2018 10:24:00 AM.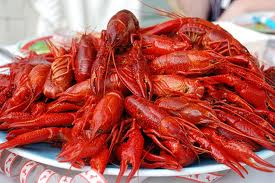 US Presidents pardon turkeys on Thanksgiving, Louisiana pardons a crawfish early in the crawfish season. The crawfish will be allowed to live his life out peacefully. Today's event was sponsored by the Louisiana Seafood Promotion and Marketing Board and Zatarain's. Lt. Governor Billy Nungesser says "Emile" is lucky to be picked for the "annual pardoning of the crawfish".
Emile, Billy Nungesser, Louisiana Seafood Promotion and Marketing Board
---
Next Entry