Posted on 2/17/2018 2:29:00 PM.
When freshman point guard Tremont Waters plays well, the LSU Tigers usually have a good chance at winning. That was the case Saturday afternoon in the PMAC as Waters had 21 points, including the game winner, and the Fighting Tigers defeated Missouri 64-63.
LSU, Missouri, Tremont Waters, Skylar Mays, Aaron Epps
---
Posted on 2/15/2018 12:19:00 PM.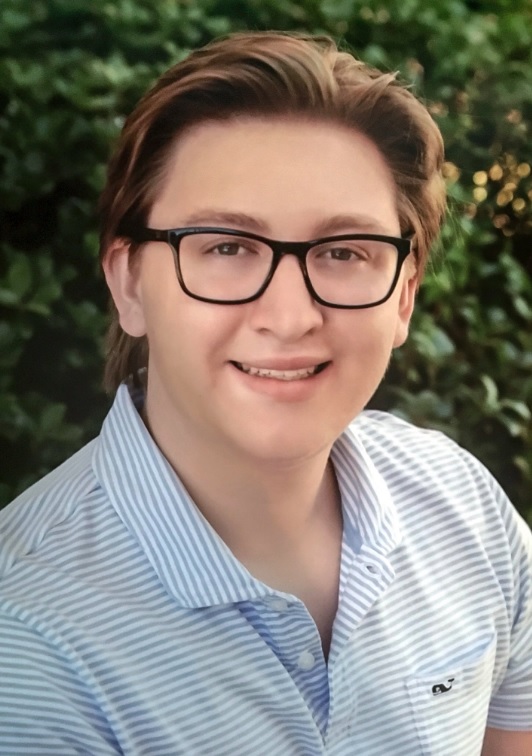 Lafayette Representative Nancy Landry is proposing a bill that would substantially increase legal penalties for campus hazing related incidents, in response to the 2017 death of LSU student Maxwell Gruver. Hazing is currently covered by education statues, and not criminal statues, and carries a fine of 100 dollars or less, plus a possible 30 days in jail. Landry's bill would change that.
More
hazing, Maxwell Gruver, LSU, Nancy Landry
---
Posted on 2/13/2018 9:15:00 PM.
Alabama put on an offensive display that including some huge dunks and 10 3-pointers in an 80-65 win over the LSU Tigers. Donta Hall played above the rim, after missing the first meeting against the Tigers, as he scored 20 points and had eight rebounds.
The Tide shot 55% from the field, while LSU shot 39%.
LSU, Alabama, Donta Hall, Tremont Waters, Duop Reath,
---
Posted on 2/10/2018 4:40:00 PM.
LSU built a double-digit lead in the 1st half, only to see Ole Miss make a big run to tie the game at halftime. Coach Will Wade must have delivered his best halftime speech of the season as the Tigers built another double-digit lead in the 2nd half, this time they didn't look back as the defeated the Ole Miss Rebels 82-66.
LSU, Ole Miss, Duop Reath, Skylar Mays, Tremont Waters, Aaron Epps
---
Posted on 2/7/2018 7:17:00 PM.
LSU was in a position to beat Florida in Gainesville, but a scoring drought to finish the game helped the Gators snap a three-game SEC losing streak to beat the Tigers 73-64.
The Bayou Bengals built a 9-point first half lead, led by two at half, but Florida started the 2nd half on a 21-9 run to take a 12-point lead.
LSU, Florida, Jalen Hudson, Tremont Waters, Brandon Sampson
---
Posted on 2/6/2018 3:45:00 AM.
The LSU Department of Comparative Biomedical Sciences has developed a new treatment for heart disease using antioxidants from red wine.

Research has indicated that having a glass of red wine could be good for your heart, but with Professor Tammy Dugas' program, even the sober can get those benefits.
red wine, LSU, health, Tammy Dugas, antioxidants, heart disease
---
Posted on 2/3/2018 4:16:00 PM.
LSU basketball has struggled in SEC play, but they know how to beat Texas A&M and Arkansas. The Tigers have swept the season series versus the Aggies and Razorbacks.
On Saturday afternoon, five LSU players scored in double figures as the Bayou Bengals beat the Hogs 94-86.
LSU, Arkansas, Tremont Waters, SEC
---
Posted on 1/31/2018 7:15:00 PM.

LSU went to 18th ranked Tennessee on Wednesday with just nine players available because of suspensions and two players dismissed for the rest of the season. The short-handed Tigers were no match for the Volunteers who dribbled past LSU 84-61. The Vols shot 54% from the field and they hit 12-of-25 from 3-point land.
LSU, Tennessee, Duop Reath, Skylar Mays, Tremont Waters
---
Posted on 1/29/2018 3:48:00 PM.
Officials cut the ribbon on Monday on the new LSU Center for River Studies, which has a massive, interactive model of the bottom 179 miles of the Mississippi River. The project is the result of a collaboration between LSU and the Coastal Protection and Restoration Authority. Director Clint Willson says it gives coastal scientists a powerful tool in the fight against coastal erosion.
More
LSU, River Studies, coastal erosion
---
Posted on 1/27/2018 6:53:00 PM.
By Jeff Palermo
Heading into Saturday's SEC contest between LSU and Auburn, Bayou Bengals Head Coach Will Wade said he believed Auburn was one of the ten best teams in the country. The 19th ranked War Eagles sure looked like it as they crushed LSU 95-70.
LSU, Auburn, Mustapha Heron, Randy Onwuasor, Duop Reath, Tremont Waters
---
Next Entry