Posted on 8/20/2018 5:20:00 AM.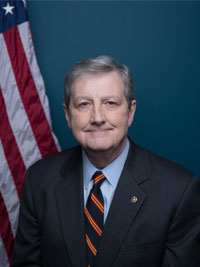 Senator John Kennedy says the 7-6 Bond Commission decision against allowing bids from banks who deny financing to certain gun manufacturers and sellers is a statement victory that will inspire similar efforts in other conservative states, and even Congress. Kennedy says the result has inspired gun rights leaders crafting their own plans for going after companies that push gun control.
More
John Kennedy, John Bel Edwards, Bond Commission, gun control, Citi Group, Bank of America, Louisiana, 2018
---
Posted on 8/10/2018 12:49:00 PM.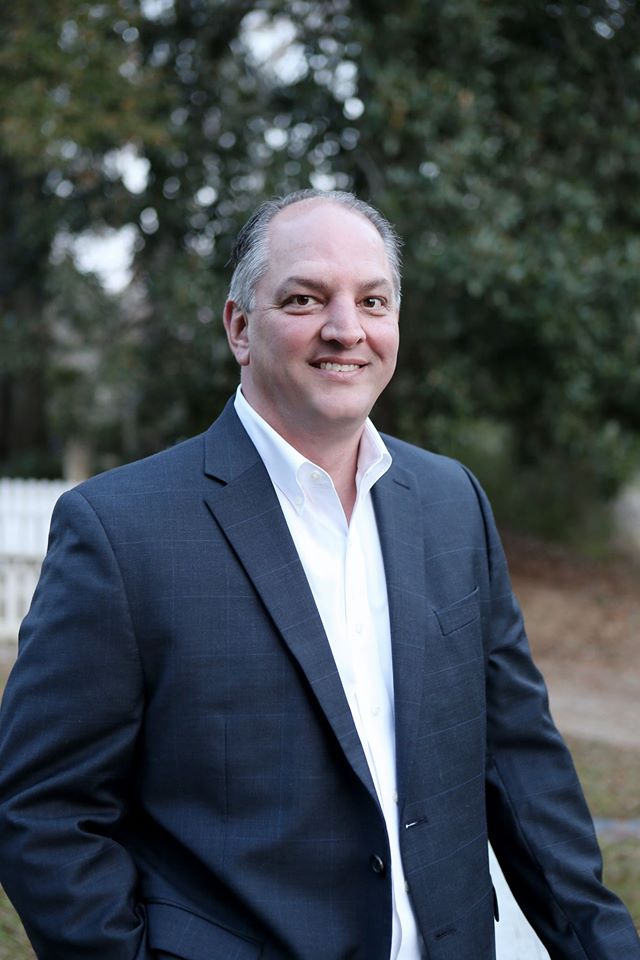 Governor Edwards is back in Louisiana after speaking with President Trump about criminal justice reform efforts. During an appearance on AM Baton Rouge on Talk 107-3, the governor defended what he called progress in reducing the state's inmate population. Edwards says the way the state used to lock up non-violent offenders wasn't working.
"We were spending seven hundred million dollars a year. We were not safer for it, we were locking up twice the national average in Louisiana and three times as many as Florida for nonviolent offenses but we have the same crime rate as Florida."
More
John Bel Edwards, Prison reform, Jeff Landry, John Kennedy, Ricky Babin
---
Posted on 8/7/2018 4:17:00 PM.
Louisiana State Police has applied for two federal grants to fund improvements to school safety after a series of school shootings earlier this year. Governor John Bel Edwards, speaking at Mckinley High School in Baton Rouge, says if awarded, the grants will fund projects highlighted by a joint commission.
More
Louisiana State Police, LSP, grants, school safety, school shootings, Louisiana, John Bel Edwards
---
Posted on 8/7/2018 7:39:00 AM.
Governor John Bel Edwards will travel to New Jersey on Thursday to discuss criminal justice reform with President Donald Trump. Deputy Chief of Staff Richard Carbo says the invite comes a year after statewide reforms led to a promising reduction in prison population.
"They obviously have a plan to pursue some form of criminal justice reform on the national level and with Louisiana having been one of the most recent to enact these reforms, just want to get an idea on how we did it," Carbo said.
John Bel Edwards, Richard Carbo, John Kennedy, Jeff Landry, Donald Trump, criminal justice reform
---
Posted on 8/1/2018 5:03:00 PM.
Attorney General Jeff Landry says "there is no doubt if I run I'll beat John Bel Edwards, and you can tell him that." That's from an interview with USA Today Network's Greg Hilburn, where the AG seemed to throw down the gauntlet and do everything shy of outright saying he's running for governor in 2019. UL Lafayette Political Science Professor Pearson Cross says there's nothing subtle about it.
More
Jeff Landry, John Bel Edwards, governor's race 2019, 2018, Louisiana, politics, Attorney General
---
Posted on 7/30/2018 3:27:00 AM.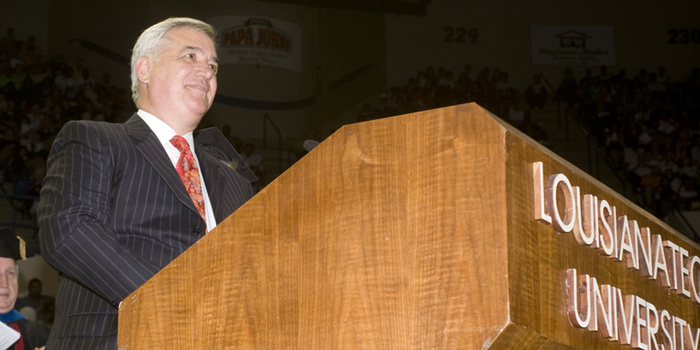 Jim Bernhard rumors are swirling again as LaPolitics.com reports the former Shaw Group CEO is considering a run for the governor's mansion in 2019.
Bernhard now operates energy investment firm Bernhard Capital Partners. LaPolitics.com Publisher Jeremy Alford says Bernhard has the capital on hand to make it a competitive race.
More
Jim Bernhard, Jeremy Alford, John Bel Edwards, Ralph Abraham
---
Posted on 7/27/2018 12:29:00 PM.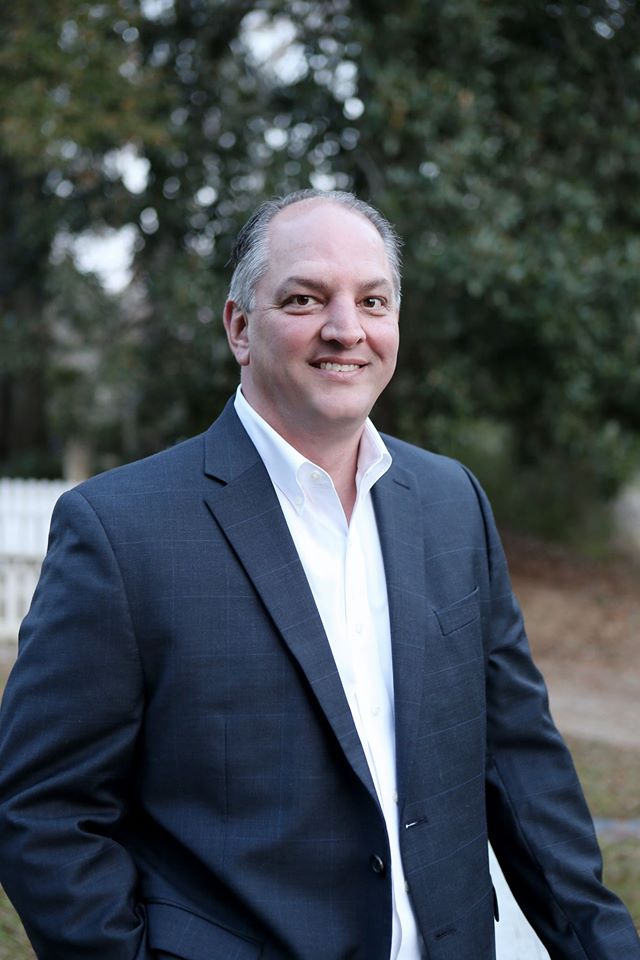 A Morning Consult poll shows Governor John Bel Edwards' approval rating slipped under 50 percent during the brutal legislative sessions between April and June. Edwards' has generally maintained one of the highest approval ratings for a Democratic governor, but ULM Political Science Professor Dr. Joshua Stockley says it appears the threats to public services during the sessions took their toll.
"The budget crisis, the TOPS cuts, the higher ed cuts, the Medicare cut. This poll I think captures somewhat voter disgust at that."
More
John Bel Edwards, Joshua Stockley, Approval rating
---
Posted on 7/25/2018 2:05:00 PM.
Corrections Secretary Jimmy LeBlanc is speaking out against Louisiana Attorney General Jeff Landry's accusations that the Edwards Administration is stonewalling efforts to continue executions in Louisiana. Executions have stopped since the legislatively approved drugs ceased production in 2010.
LeBlanc says before releasing a letter to the media, Landry had been dead silent to him on the issue.
More
Jeff Landry, John Bel Edwards, Jimmy LeBlanc
---
Posted on 7/20/2018 9:48:00 AM.
Governor John Bel Edwards has responded with a letter of his own after Attorney General Jeff Landry criticized him for halting executions in the state. Edwards responded by saying executions are not being carried out, because the only drugs that the legislature has authorized for lethal injection haven't been accessible since 2010
.
"It's a statutory prescribed manner of death and we have certain drugs we have to use and they are absolutely not available," Edwards said.
In a tweet, Landry says he supports the death penalty, whether it's by lethal injection, gas, hanging or firing squad.
John Bel Edwards, Jeff Landry, executions, death penalty
---
Posted on 7/18/2018 6:39:00 PM.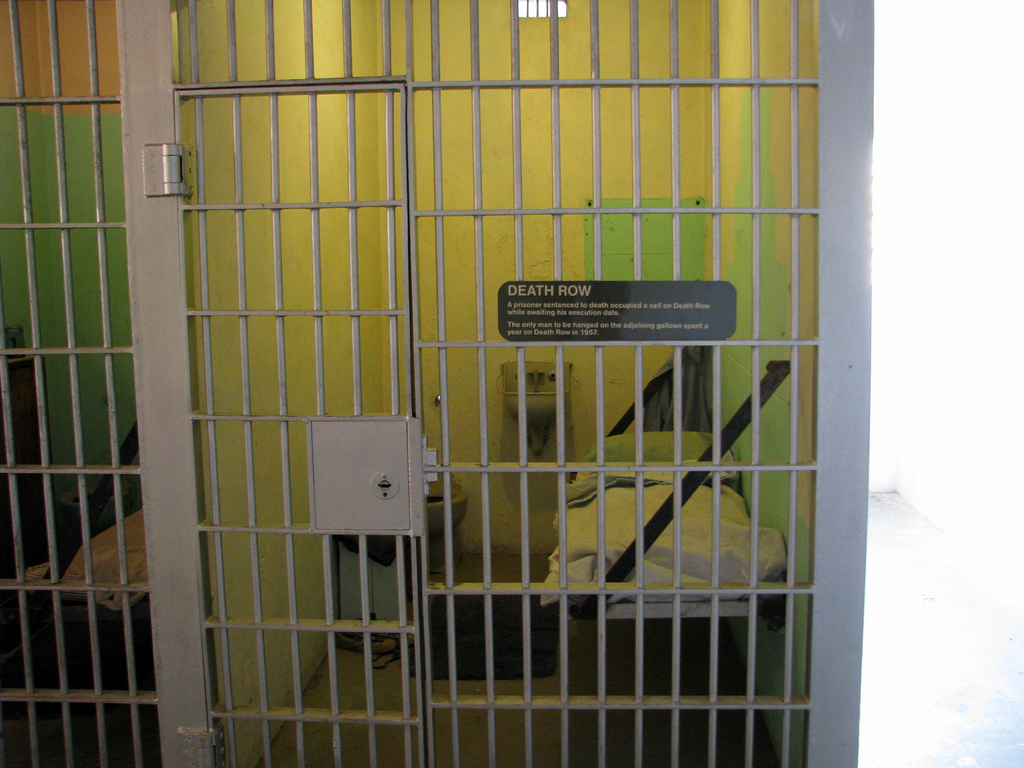 In a letter from Attorney General Jeff Landry to Governor John Bel Edwards, Landry blamed the governor for the lack of executions in the state since 2010, saying victims' families suffer in legal limbo while waiting for justice to be carried out. Edwards responded during the "Ask the Governor" radio program.
More
DOJ, Jeff Landry, Ask the Governor, John Bel Edwards, Liz Murril, executions
---
Next Entry