Posted on 10/15/2018 12:44:00 PM.
LSU will have to open up its

wallet,

because the SEC has fined the school $100,000 because the fans rushed the field following the Tigers upset victory over Georgia. The league prohibits fans from coming on the field following the game.

Athletic Director Joe Alleva shares the conference's concerns for safety, but linebacker Michael Divinity appreciated Tiger Nation's passion.
LSU, rushing the field, fined, SEC
---
Posted on 10/13/2018 5:39:00 PM.
By Jeff Palerm
o
LSU put together its first 60-minute dominating performance of the season and it came at the right time in a 36-16 upset victory over previously unbeaten and 2nd ranked Georgia. A signature win for second-year head coach and Louisiana native Ed Orgeron.
LSU, Georgia, Tigers, Joe Burrow, Justin Jefferson, Clyde Edwards-Helaire
---
Posted on 10/12/2018 4:05:00 AM.

Tiger Stadium is sold out as LSU and Georgia meet for the first time since 2008. Georgia has sold all of its 6,000-ticket allotment for the game making Saturday one of the largest game day crowds ever on campus.
LSU Sports Information Director Michael Bonnette recommends fans arrive early in the morning to reduce traffic.
More
Michael Bonnette, LSU, Georgia
---
Posted on 10/11/2018 12:22:00 PM.
LSU President F. King Alexander is defending the university's decision to use a holistic admission standards, in the wake of reports that 7.5 percent of the freshman class did not meet traditional GPA or ACT requirements. On Talk Louisiana with Jim Engster, Alexander said sometimes scores don't tell the full story about a prospective student's aptitude.
More
F. King Alexander, LSU, holistic, Louisiana, education, 2018
---
Posted on 10/11/2018 1:51:00 AM.
The Golden Band from Tiger Land was showered with retweets from cast members of The Office after rocking the hit show's theme song during last month's win over La Tech.

Drum major Beau Bujol says to return the favor the band has invited the show's cast down to Baton Rouge to see it live.
The Office, LSU Band, LSU, 2018, Louisiana
---
Posted on 10/7/2018 2:28:00 PM.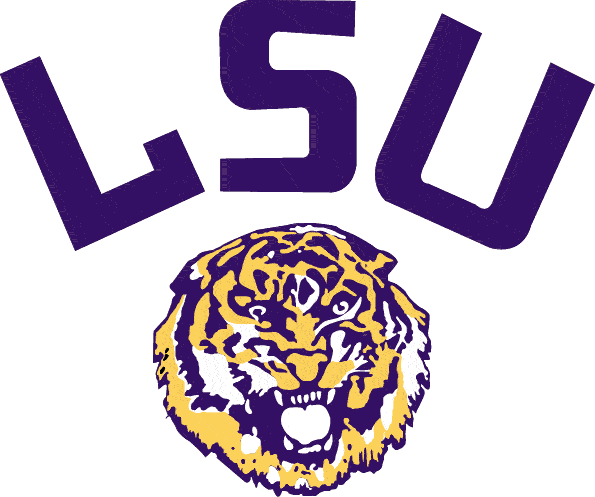 LSU has fallen out of the Top 10 after suffering its first loss on Saturday as the Florida Gators scored two fourth quarter touchdowns to beat the Tigers 27-19. The Bayou Bengals fell eight spots to number 13 in the AP.
Tigers Coach Ed Orgeron says it was a tough loss on Saturday
.
LSU, Ed Orgeron, Joe Burrow,
---
Posted on 9/30/2018 2:34:00 PM.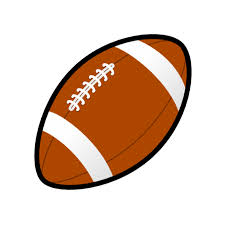 LSU Quarterback Joe Burrow led a balanced attack on Saturday night as the 5th ranked Fighting Tigers defeated Ole Miss 45-16. Burrow was 18-of-25 with three touchdowns. He also rushed for a team-best 96 yards and another score. Burrow says the undefeated Tigers can still play at another level.
LSU, Louisiana Tech, Joe Burrow, Jaylon Ferguson
---
Posted on 9/29/2018 10:35:00 AM.
Baton Rouge Police announce the arrest of 20-year-old Dyteon Simpson of Baker in the fatal shooting of LSU basketball player Wayde Sims. Police Chief Murphy Paul says Simpson admitted to detectives he shot Sims.
Simpson also wears glasses and they were left at the scene. Investigators used DNA from the glasses which led them to questioning Simpson.
Wayde Sims, Murphy Paul, Dyteon Simpson, Baton Rouge Police, LSU
---
Posted on 9/28/2018 4:42:00 AM.
A statue of the late Dr. Billy Cannon, the school's only Heisman Trophy Winner, was unveiled during a private cermony Friday night.
"For us it's bittersweet, because he's not here, so I'm sure there will be a lot of tears, we are ecstatic, there are really no words to express how we feel about it," said Bunnie Cannon, the daughter of Billy Cannon.
Bunnie Cannon, statue, Billy Cannon, LSU
---
Posted on 9/24/2018 12:20:00 PM.
The deal to transfer management of two hospitals in Shreveport and Monroe to Oschner and LSU has officially been finalized. The new system, called Oschner LSU Health System of North Louisiana, will begin October 1st, and has a ten year contract. Governor John Bel Edwards says it's a deal that had to get done.
More
LSU, Oschner, north Louisiana, healthcare, Louisiana, John Bel Edwards, F. King Alexander, Rebekah Gee, 2018
---
Next Entry