Posted on 10/12/2018 6:46:00 AM.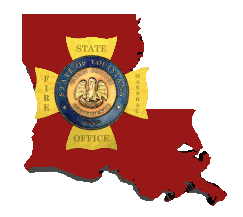 Louisiana's delegation of first responders are just east of Panama City, Florida, where the eyewall of Hurricane Michael came ashore, bringing untold amounts of devastation. State Fire Marshal Butch Browning says they spent much of Thursday getting hurricane victims out of their storm ravaged homes and into shelter.
Hurricane Michael, Mexico City Beach, Louisiana, Butch Browning
---
Posted on 10/10/2018 10:07:00 AM.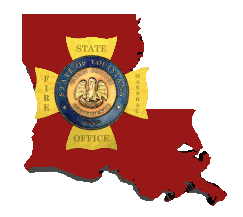 About 90 first responders from Louisiana have been deployed to Florida to assist with search and rescue operations that will likely occur along the panhandle as a result of Hurricane Michael. State Fire Marshal Butch Browning says a caravan of vehicles towing boats left their headquarters Wednesday morning.
Louisiana first responders, Butch Browning, State Fire Marshal, Florida, Hurricane Michael
---
Posted on 9/11/2018 12:26:00 PM.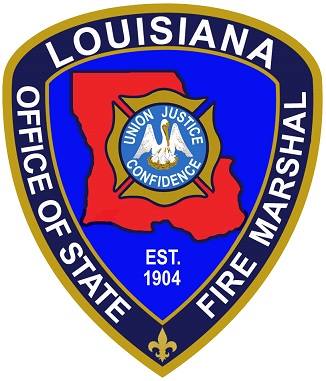 About 90 Bayou State first responders are on their way to the Carolinas to assist in what's likely to be a significant natural disaster as Category Four Hurricane Florence is set to smash into the east coast Thursday night. State Fire Marshal Butch Browning says the crew, comprised fire departments across the state, will be based out of Columbia, South Carolina.
More
Hurricane Florence, first responders, Butch Browning, Fire Marshall, Louisiana, 2018, natural disasters
---
Posted on 7/25/2018 5:43:00 PM.
Authorities have now arrested the mother of the 6-month-old Natchitoches baby who died from severe burns last week. 22-year-old Hannah Baker has been charged with Principle to 1st Degree Murder for her role in the tragic death. Baker claimed she was maced during a home invasion that saw her child taken from her, but State Fire Marshal Butch Browning says that likely was a lie.
More
baby, burned baby, Louisiana, Natchitoches, Butch Browning, 2018
---
Posted on 7/3/2018 4:11:00 AM.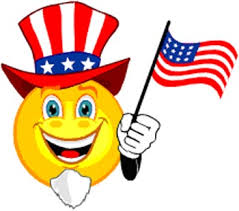 Independence Day means pyro for many celebrating the holiday. Although fireworks are dangerous, it's important that you do take into consideration several factors to reduce the risk of negative outcomes if you choose to fire up the festivities.
State Fire Marshal Butch Browning says start by making sure your fireworks are legal in your area.
More
Butch Browning, Independence Day, Fireworks
---
Posted on 5/19/2018 4:42:00 AM.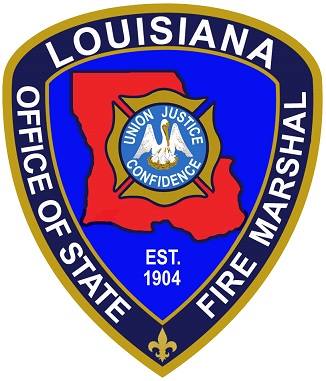 Summertime is the most active season for door-to-door sales, and State Fire Marshal Butch Browning reminds everyone to be wary of home security sales fraud. Dale Meredith of Cottonport recounted his story of how a salesman saw the ADT sign outside his home, and proceeded to impersonate an ADT official who claimed to be there to replace his panel. After coming in to take a look around the house…
More
Louisiana, Butch Browning, Fraud
---
Posted on 4/4/2018 1:50:00 PM.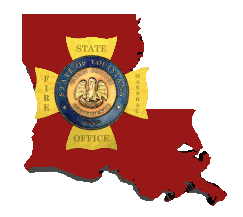 A fire in Bastrop claimed the lives of two children Wednesday morning. The two boys, seven and eight years old, died after a fire broke out that went undetected, but parents were able to able escape. State Fire Marshal Butch Browning says the parents barely made it out alive.
More
Bastrop, fire, Louisiana, children dead, Butch Browning
---
Posted on 2/13/2018 10:18:00 AM.
The Baldwin Police Department is damaged following a fire. State Fire Marshal Butch Browning says one person was in a holding cell when the fire started. Officials were able to get him to safety but not before he suffered some injuries
.

"They quickly went into action and removed one inmate who sustained significant burns and is being treated for those burn injuries."
Baldwin Police Department, Butch Browning, States Fire Marshal
---
Posted on 1/5/2018 9:58:00 AM.
House fires statewide have claimed 16 lives since Christmas according to State Fire Marshal Butch Browning. This morning, Baton Rouge firefighters battled a blaze that killed at least three people. Browning says space heaters are the cause of many of these fires.
"If you have a space heater, you turn it off and you unplug it at bedtime. Many of these fires are occurring while people are sleeping and they're not afforded the opportunity to wake up and defend themselves."
space heaters, Butch Browning, state fire marshal
---
Posted on 12/31/2017 3:00:00 AM.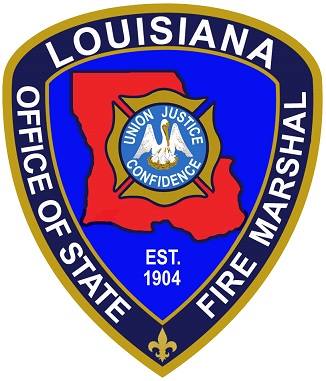 Many are turning to additional sources of heat with the extended cold snap. State Fire Marshal Butch Browning says there has been an increase in fire fatalities in the state in the last couple of weeks. He says homes that don't have a working smoke alarm are at the greatest risk
.
butch browning, state fire marshal, fire safety
---
Next Entry