Posted on 1/20/2018 1:51:00 PM.
By Jeff Palermo
Coach Will Wade's team has hit a rough patch. They lost their 3rd straight on Saturday in Nashville as Vanderbilt held on for a 77-71 win over the Fighting Tigers.
It's the first road loss for LSU, who is now 11-7, 2-4 in the Southeastern Conference. The Commodores improved to 7-12, 2-5 in the SEC.
LSU, Vanderbilt, Duop Reath, Will Wade, Riley LaChance, Tremont Waters
---
Posted on 1/11/2018 1:38:00 PM.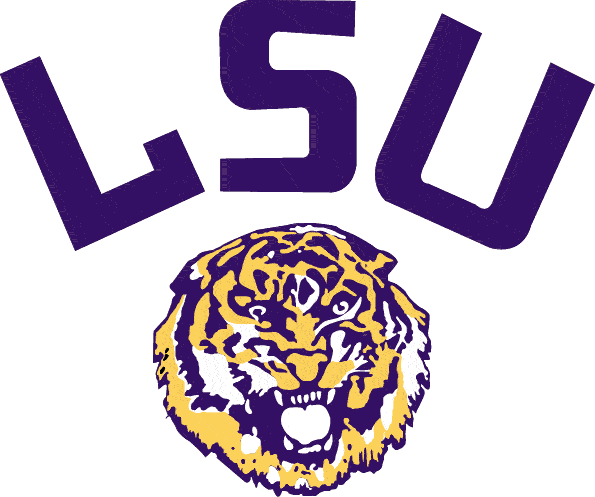 LSU head coach Ed Orgeron introduced his new offensive coordinator today, Steve Ensminger. Ensminger is an old face around Tigers, having been with the team since 2011, and having captained LSU to three bowl games in the late 70s at quarterback. Ensminger got choked up as he was introduced…
More
Steve Ensimnger, LSU, Ed Orgeron
---
Posted on 1/10/2018 9:42:00 PM.
T
he LSU basketball team continues to impress. The Tigers won their third straight road game on Wednesday as they went into Bud Walton Arena and completely dominated Arkansas 75-54. This was never really a game as LSU jumped out to a 19-5 lead and led 42-21 at halftime.
More
LSU, Arkansas, Aaron Epps, Skylar Mays, Randy Onwuasor
---
Posted on 1/10/2018 5:18:00 PM.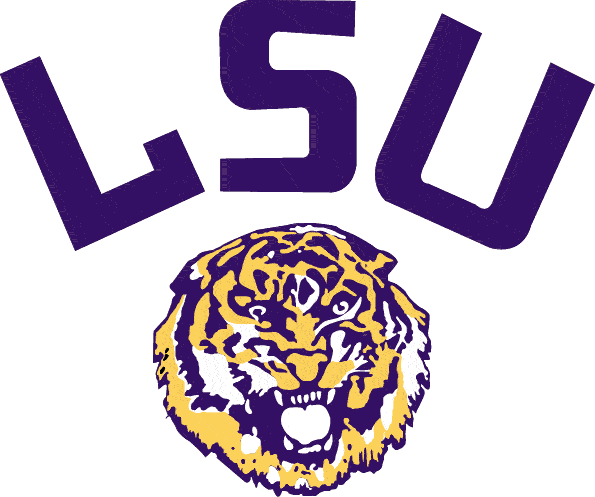 Steve Ensminger is officially the new offensive coordinator of the LSU Tigers. Ensminger has been with the Tigers for the last eight years, most recently as the team's tight end coach, and served as the interim offensive coordinator for the final eight games of the 2016 season.
With Ensminger calling plays, LSU set numerous records, including most yards in an SEC game and producing a 300-yard passer and 200-yard rusher in a same game.
More
Steve Ensimnger, LSU, Ed Orgeron, offensive coordinator
---
Posted on 1/6/2018 3:06:00 PM.
After losing a tough three-point game against Kentucky at the PMAC on Wednesday, the LSU Tigers would not be a denied on Saturday afternoon in College Station.
Down by two points with 3 seconds left, LSU in-bounded the ball to freshman Tremont Waters nailed a desperation 3-pointer from 35-feet away to give the Tigers an impressive 69-68 victory over 11th ranked Texas A&M.
LSU, Tremont Watters,
---
Posted on 1/6/2018 10:39:00 AM.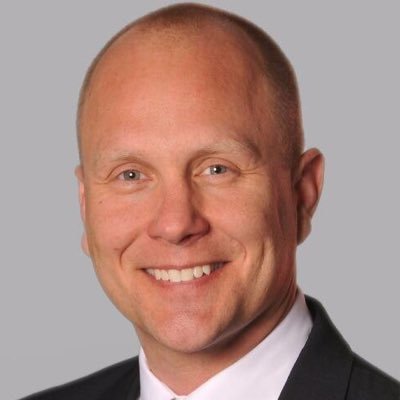 LSU athletics reportedly paid 1.7 million dollars to buyout the final two years of Matt Canada's contract. So the search is on for a new offensive coordinator. Tiger Rag Editor Cody Worsham believes Athletics Director Joe Alleva is willing to spend a lot on a new play caller.
Matt Canada, LSU, Tiger Rag, Cody Worsham, Lowe Narcisse, Myles Brennan, offensive coordinator
---
Posted on 1/3/2018 4:49:00 PM.
After a strong offer from Texas A&M, Defensive Coordinator Dave Aranda will stay at LSU. In a post on Twitter, Head Coach Ed Orgeron said Aranda agreed to remain with the Tigers for years to come. Orgeron thanked AD Joe Alleva, LSU President F. King Alexander and the Board of Supervisors for their support.
More
LSU, Texas A&M, Dave Aranda
---
Posted on 1/1/2018 3:23:00 PM.
A tough finish to the 2017 season for the LSU Tigers as Notre Dame backup Quarterback Ian Book connected with Miles Boykin on a 55-yard touchdown pass play to give Notre Dame a 21-17 victory over the Bayou Bengals. Boykin made a spectacular catch with two LSU defenders near him and broke away from CB Donte Jackson and safety John Battle and walked into the end zone.
More
LSU, Notre Dame, Danny Etling, Derrius Guice, Donte Jackson
---
Posted on 12/29/2017 11:04:00 AM.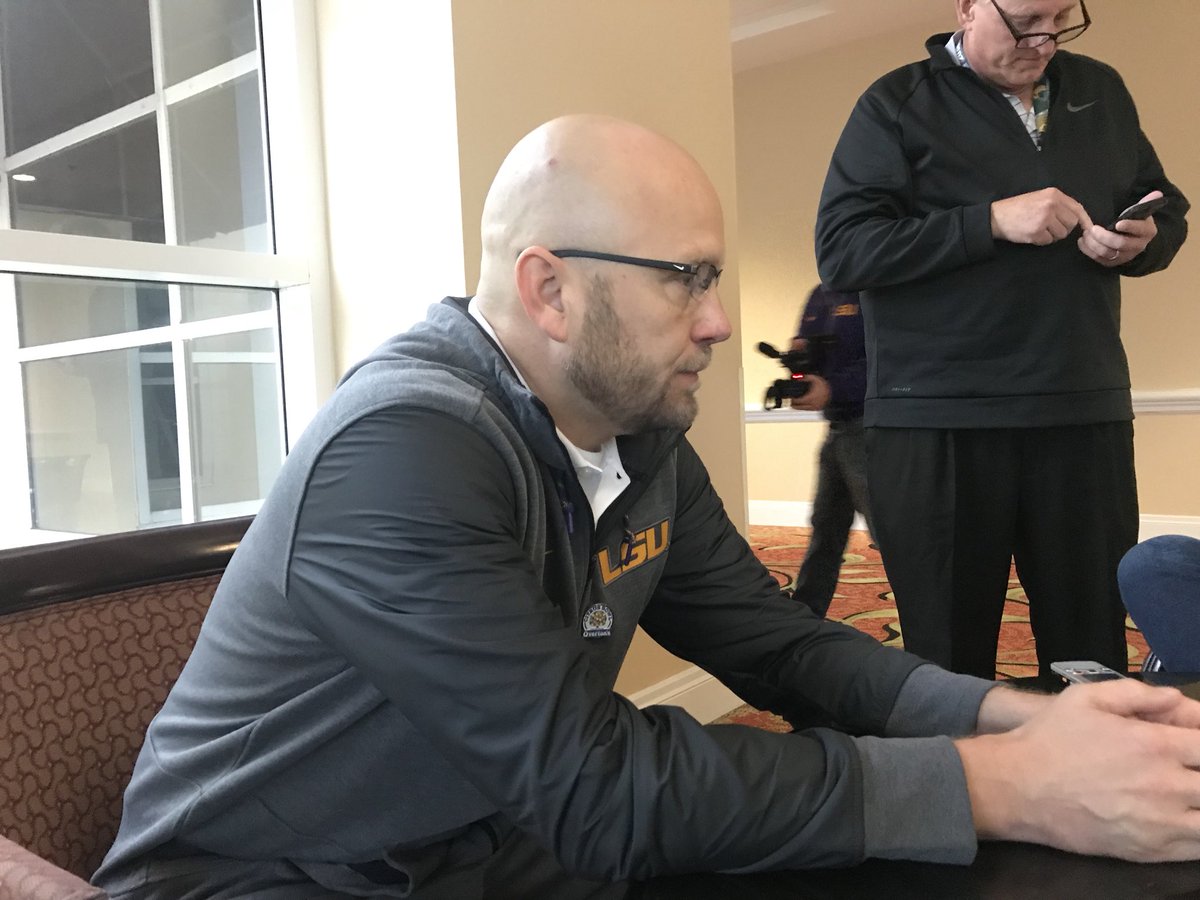 LSU's Matt Canada told reporters covering the Citrus Bowl he'd love to remain the offensive coordinator of the Tigers. Multiple media reports say Canada will leave the program following Monday's game against Notre Dame, because of differences with Head Coach Ed Orgeron. Canada says the focus right now is beating the Fighting Irish.
LSU, Matt Canada, Football
---
Posted on 12/29/2017 8:32:00 AM.
By Jeff Palermo
If you like smash mouth football then Monday's Citrus Bowl contest between 17th ranked LSU and 14th ranked Notre Dame is the game for you. Both teams plan to move the football down the field on the ground and the first team to 200 yards rushing might win.
LSU, Notre Dame, Citrus Bowl,
---
Next Entry