Posted on 4/26/2018 10:11:00 PM.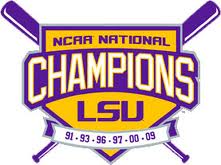 There are serious problems with LSU's bullpen. Four LSU relievers gave up 11 runs in the 6th and the Tigers lost to Ole Miss 14-3.
The eleven runs in an inning are the most the Bayou Bengals have allowed since giving up 10 in an inning to Tulane in 1999.
More
LSU, Ole Miss, John Kodros, Clay MOffitt, Zack Hess
---
Posted on 4/22/2018 3:41:00 PM.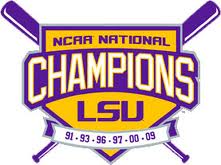 LSU's bullpen started the season as a strength, it's now a major weakness. The Tigers led the surging South Carolina Gamecocks 6-0 in the 6th inning, but ended up losing 8-6 as four different relievers gave up runs.
LSU grabbed its first lead of the series, when freshman Daniel Cabrera jacked a three-run home run in the 3rd inning.
LSU, South Carolina, Justin Row, Daniel Cabrera, Austin Bain,
---
Posted on 4/17/2018 12:55:00 PM.
Chancellors of two LSU Health Sciences Centers delivered impassioned testimonies in front of the Senate Finance Committee, calling on legislators not to pass the proposed budget apporved by the House Appropriations Committee that they say would devastate healthcare. Shreveport Chancellor G.E. Ghalli says the proposed cuts are impossible to make.
More
LSU, LSU Health Sciences, GE Ghalli, Larry Hollier, regular session, Louisiana, budget, fiscal cliff
---
Posted on 4/15/2018 6:44:00 PM.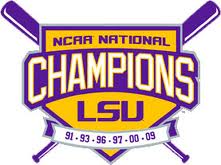 LSU trailed 7-3 heading into the bottom of the 9th inning, but a fielding error by Tennessee shortstop Andre Lipcius opened the door for the Tigers dramatic comeback, completed by freshman Daniel Cabrera's three-run homer and 9-7 win to complete a sweep of the Vols.
LSU, Tennessee, Paul Mainieri, Daniel Cabrera, Austin Bain
---
Posted on 4/7/2018 4:31:00 PM.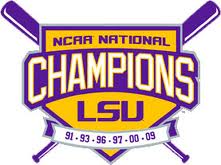 Temperatures for the series finale in College Station, Texas, were in the low 40s and LSU's bats were just as cold in a 3-1 defeat to the Aggies. For the third straight season, Texas A&M has won a series over the Tigers.
LSU was held to five hits and scored its lone run in the 8th inning on a bloop single by Zach Watson. But that inning ended when Watson was caught stealing.
LSU, Texas A&M, Zach Watson, Ma'Khail Hilliard, MItchell Kilkenny
---
Posted on 4/5/2018 9:45:00 PM.
A four run fourth inning was all the runs Tigers starting pitcher Zack Hess needed last night as he threw eight strong innings in a 4-1 win in the series opener versus Texas A&M. Hess allowed just four hits, three walks and he struck out five to improve his record to 5-3. His ERA is down to 4.08.
LSU, Texas A&M, Zack Hess, Antoine Duplantis.
---
Posted on 4/1/2018 4:45:00 PM.
Former LSU football head coach Les Miles is dipping his toes into the film industry, looking to take his distinctive character to the silver screen. Patrick Mulhearn a Senior Director at Louisiana Economic Development says the transition from pigskin to productions should be smooth for the Mad Hatter.
Les Miles, LSU, film industry, Angry Men, Challenger Explosion
---
Posted on 3/31/2018 4:26:00 PM.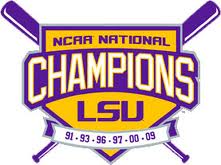 LSU hit two home runs and Ma'Khail Hilliard continues to be sensational as the Tigers blanked Mississippi State 4-0 to win the rubber game of the series.
Before the game, Coach Paul Mainieri said Hillard scratched his eye putting his contacts in, but you couldn't see a difference.
LSU, Mississippi State, Ma'Khail Hilliard, Daniel Cabrerra,
---
Posted on 3/28/2018 9:32:00 AM.
A bill seeking to make major changes to TOPS faced opposition from LSU students. The Senate Education Committee defeated the measure to make TOPS a flat four-thousand dollar annual award and provide additional stipends for students who perform well on the ACT. LSU Student Body Vice President Rachel Campbell says the proposed legislation would force some LSU students to leave the state.
More
TOPS funding, Senator Blade Morrish, LSU
---
Posted on 3/21/2018 9:35:00 PM.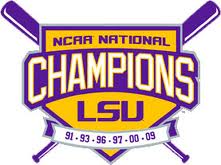 It looked like Tulane's recent winning ways over LSU would continue on Wednesday when the Green Wave jumped out to 4-0 lead. But LSU scored the next 10 runs to win 10-4 over their old in-state rivals.
The Tigers fell behind in the 3rd inning, but LSU jumped ahead with a 5-run 5th inning.
LSU, Tulane, Zach Watson, Devin Fontenot, Matthew Beck, Nick Storz, AJ Labas, Daniel Cabrera
---
Next Entry