Posted on 6/18/2018 6:58:00 PM.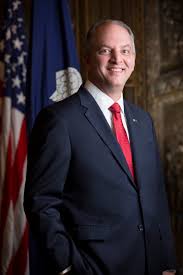 The third special session of the year is underway, and Governor John Bel Edwards addressed both chambers saying it's time to break free of the partisan gridlock as the state approaches the fiscal cliff on June 30th.
More
John Bel Edwards, Special Session, Fiscal cliff
---
Posted on 6/14/2018 2:25:00 PM.
Former Jindal Administration staffers are calling on the House to pass the half-cent sales tax renewal that would fully fund state government, and avoid cuts to programs like TOPS. Former Commissioner of Administration Paul Rainwater says failing to pass the revenue bill would harm the most vulnerable people in the state.
"We can't afford more cuts to higher education, healthcare, waiver programs, nursing homes, food stamps, we can't afford it."
More
Paul Rainwater, John Bel Edwards, Bobby Jindal, Commissioner of Administration
---
Posted on 6/7/2018 5:00:00 AM.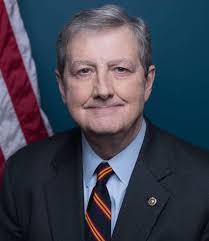 In a letter sent to Governor Edwards, US Senator John Kennedy expressed his concern over what he called an "inexcusable waste of taxpayer funds at the Louisiana Highway Safety Commission" based on a legislative audit.

Kennedy says the bulk of the problems appeared to have occurred under the leadership of Katara Williams, who has since been moved to a position with Southern University.
John Kennedy, John Bel Edwards, Katara Williams, Taxpayer Waste, Louisiana Highway Safety Patrol, Southern University, 2018
---
Posted on 6/6/2018 2:05:00 PM.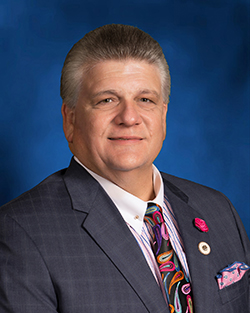 A bill sponsored by House GOP leader Lance Harris that would allow independent gas stations to sue larger gas station companies over unfair pricing has been vetoed by Governor John Bel Edwards. Harris owns a chain of gas stations in the Alexandria area and could have benefited from the bill. Political analyst Bernie Pinsonat says the move may be retaliation on the part of the governor.
"Since Lance Harris was the leading person to oppose governor's request for $640 million it's hard not to imagine that there was some political payback by the governor."
More
Lance Harris, John Bel Edwards, Bernie Pinsonat
---
Posted on 6/6/2018 1:07:00 PM.
Conservatives in the House are punching back again the Governor's claims that they're at fault for the legislative gridlock and partisan conflicts that grounded yet another special session. Erath Representative Blake Miguez says after a House tax plan that raised 400-million dollars was rejected, some Republicans may be losing interest in voting for any revenue measure.
Blake Miguez, House of Representatives, John Bel Edwards
---
Posted on 6/6/2018 12:26:00 PM.
The Edwards administration is sounding the alarm about the cuts that would need to be enforced, if the House does not pass a sales tax bill that generates 500 million dollars in revenue. Commissioner of Administration Jay Dardenne says the budget that passed the legislature calls for massive cuts to popular state programs, without the additional funding.
"So we're talking about the department of corrections, and part of children family services, juvenile justice, cops, higher ed., sheriff's housing."
More
John Bel Edwards, Alan Seabuagh, Jay Dardenne, Special Session
---
Posted on 6/5/2018 2:01:00 AM.
The second special session of the year crashed and burned when lawmakers failed to pass a sales tax bill and that could result in a 30% cut to TOPS and 20% reduction in higher ed funding next fiscal year. The House rejected a Senate backed sales tax plan that would have replaced most of the 648-million dollars in expiring revenue.More
special session, Louisiana, budget, fiscal cliff, legislation, tax, 2018, John Bel Edwards, Taylor Barras, Karen Carter Peterson
---
Posted on 6/5/2018 1:00:00 AM.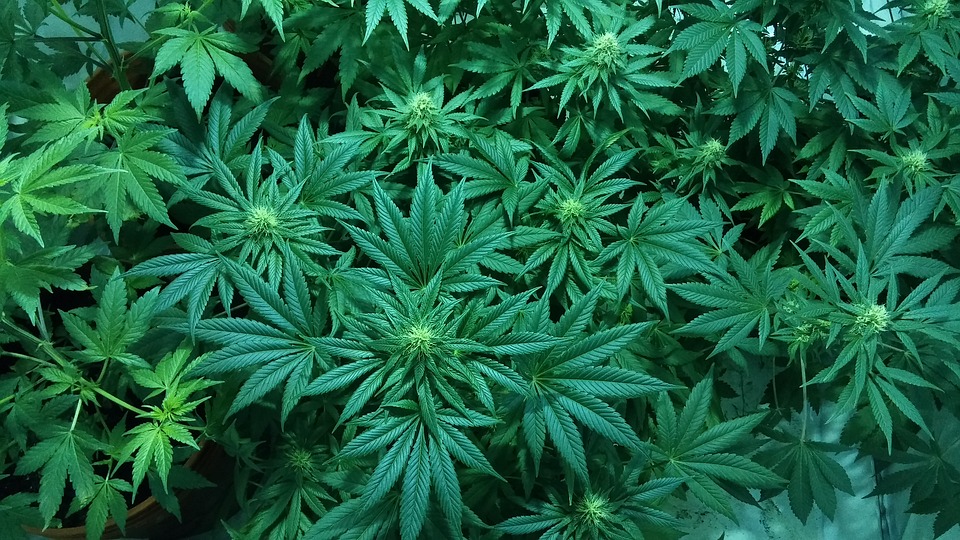 More Louisiana residents will have the ability to treat ailments with medical marijuana once it becomes available later this year. The bill had bipartisan support in what was an otherwise contentious regular session.
Gov. John Bel Edwards signed the bill which was authored by Baton Rouge Representative Ted James.
More
Louisiana, Medical Marijuana, 2018, Ted James, John Bel Edwards, health
---
Posted on 5/31/2018 4:13:00 PM.
Governor John Bel Edwards signed a series of anti-hazing bills Thursday that he says will give Louisiana some of the stiffest hazing laws in the nation. The legislation was inspired by the death of an LSU student in a hazing incident last year, and led to the creation of the "Max Gruver Act." Edwards says he fully expects other states to adopt the same laws in coming years.
More
Max Gruver bill, anti-hazing law, John Bel Edwards, Gruver family
---
Posted on 5/28/2018 9:46:00 AM.

If your home was damaged in the 2016 floods, there's a July 20th deadline to complete a survey that starts the process for aid through the Restore Louisiana Homeowner Assistance Program.
Homeowners can complete the survey at restore.la.gov or call 1-866-735-2001 during normal business hours. Housing Assistance Centers are also open in Lafayette, Hammond, Monroe and Baton Rouge.
Restore Louisiana, July 20th deadline, John Bel Edwards, homeowners assistance, 2016 floods
---
Next Entry