Posted on 9/24/2018 12:20:00 PM.
The deal to transfer management of two hospitals in Shreveport and Monroe to Oschner and LSU has officially been finalized. The new system, called Oschner LSU Health System of North Louisiana, will begin October 1st, and has a ten year contract. Governor John Bel Edwards says it's a deal that had to get done.
More
LSU, Oschner, north Louisiana, healthcare, Louisiana, John Bel Edwards, F. King Alexander, Rebekah Gee, 2018
---
Posted on 9/20/2018 11:41:00 AM.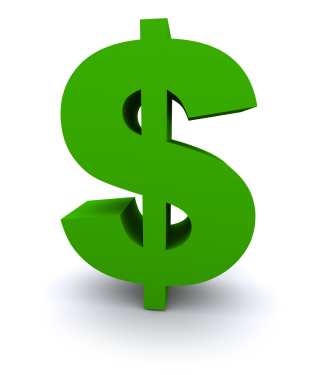 Governor John Bel Edwards says Louisiana finished the fiscal year that ended June 30th with a budget surplus of approximately 300-million dollars. Edwards says the state's economy is performing better than what the Revenue Estimating Conference predicted
.
"Corporate and personal income taxes appear to be higher than forecasted and we hope this is an indication of a continuing trend where we are going to see the economy improve," said Edwards.
John Bel Edwards, surplus, budget, economy
---
Posted on 9/20/2018 6:45:00 AM.
Governor John Bel Edwards says his top priority next year is to increase funding for public education and secure a $1,000 teacher pay raise. Edwards made the statement during his monthly "Ask the Governor Show.
"
"I also want to make sure that we have a $500 raise to support workers, whether they are cafeteria workers, janitors or bus drivers," said Edwards.
John Bel Edwards, teacher pay, Southern Regional Average, Ask the Governor
---
Posted on 9/11/2018 3:10:00 AM.
Teachers Unions are responding to Governor John Bel Edwards' backing of a 1,000 dollar pay raise for teachers, and a 500 dollar pay raise for support personnel, with one group saying that's not enough. Louisiana Federation of Teachers Spokesperson Les Landon says it would take a 1,850 dollar raise to get Bayou educators back to the regional average, but the regional average is still too low.
More
Teachers unions, Louisiana Federation of Teachers, Louisiana Association of Educators, Louisiana, 2018, pay raise, strike, labor, John Bel Edwards
---
Posted on 9/4/2018 12:40:00 PM.
Governor John Bel Edwards is asking residents in southeast Louisiana not to take Tropical Storm Gordon lightly, even though forecast models predict a landfall in Mississippi later tonight.
"We can still expect high winds along and to the east of I-55 in the range of 40 to 70 miles per hour and a strong storm surge in parts of southeast Louisiana of one to four feet," said Edwards.
John Bel Edwards, Hurricane Gordon,
---
Posted on 8/20/2018 5:20:00 AM.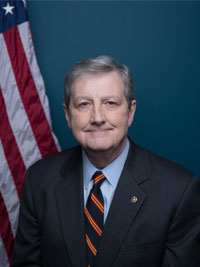 Senator John Kennedy says the 7-6 Bond Commission decision against allowing bids from banks who deny financing to certain gun manufacturers and sellers is a statement victory that will inspire similar efforts in other conservative states, and even Congress. Kennedy says the result has inspired gun rights leaders crafting their own plans for going after companies that push gun control.
More
John Kennedy, John Bel Edwards, Bond Commission, gun control, Citi Group, Bank of America, Louisiana, 2018
---
Posted on 8/10/2018 12:49:00 PM.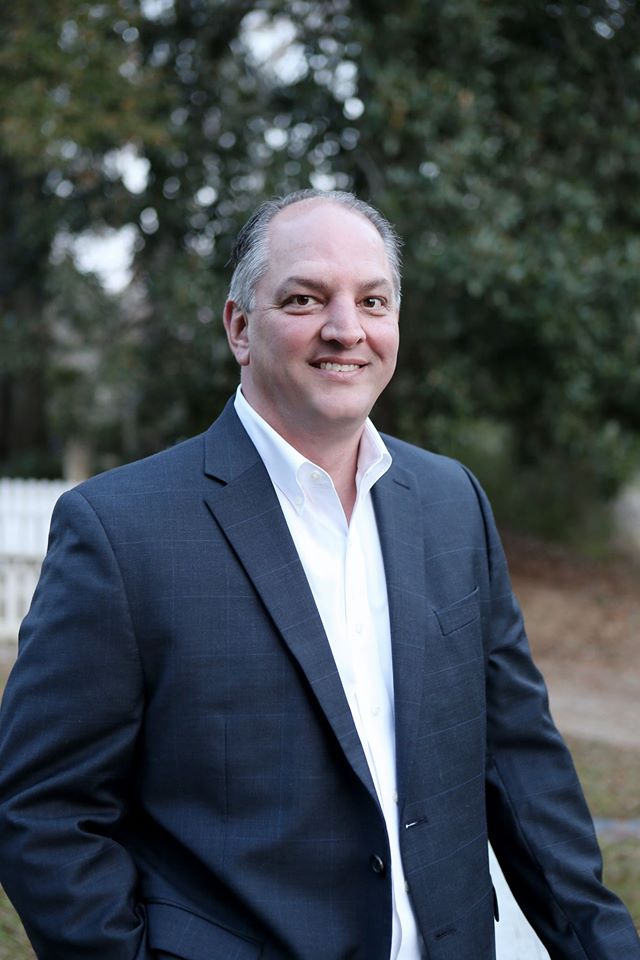 Governor Edwards is back in Louisiana after speaking with President Trump about criminal justice reform efforts. During an appearance on AM Baton Rouge on Talk 107-3, the governor defended what he called progress in reducing the state's inmate population. Edwards says the way the state used to lock up non-violent offenders wasn't working.
"We were spending seven hundred million dollars a year. We were not safer for it, we were locking up twice the national average in Louisiana and three times as many as Florida for nonviolent offenses but we have the same crime rate as Florida."
More
John Bel Edwards, Prison reform, Jeff Landry, John Kennedy, Ricky Babin
---
Posted on 8/7/2018 4:17:00 PM.
Louisiana State Police has applied for two federal grants to fund improvements to school safety after a series of school shootings earlier this year. Governor John Bel Edwards, speaking at Mckinley High School in Baton Rouge, says if awarded, the grants will fund projects highlighted by a joint commission.
More
Louisiana State Police, LSP, grants, school safety, school shootings, Louisiana, John Bel Edwards
---
Posted on 8/7/2018 7:39:00 AM.
Governor John Bel Edwards will travel to New Jersey on Thursday to discuss criminal justice reform with President Donald Trump. Deputy Chief of Staff Richard Carbo says the invite comes a year after statewide reforms led to a promising reduction in prison population.
"They obviously have a plan to pursue some form of criminal justice reform on the national level and with Louisiana having been one of the most recent to enact these reforms, just want to get an idea on how we did it," Carbo said.
John Bel Edwards, Richard Carbo, John Kennedy, Jeff Landry, Donald Trump, criminal justice reform
---
Posted on 8/1/2018 5:03:00 PM.
Attorney General Jeff Landry says "there is no doubt if I run I'll beat John Bel Edwards, and you can tell him that." That's from an interview with USA Today Network's Greg Hilburn, where the AG seemed to throw down the gauntlet and do everything shy of outright saying he's running for governor in 2019. UL Lafayette Political Science Professor Pearson Cross says there's nothing subtle about it.
More
Jeff Landry, John Bel Edwards, governor's race 2019, 2018, Louisiana, politics, Attorney General
---
Next Entry