Posted on 12/14/2018 11:45:00 AM.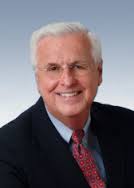 Despite lower premiums, Obamacare individual market signups are down 10 percent in Louisiana on the eve of the December 15th deadline for enrollment. State Insurance Commissioner Jim Donelon says proponents of Obamacare are pointing towards a lower investment in advertising for the service, but he thinks locally there's a more obvious answer.
More
Obamacare, insurance market, healthcare, health insurance, Louisiana, Jim Donelon, 2018
---
Posted on 12/14/2018 4:21:00 AM.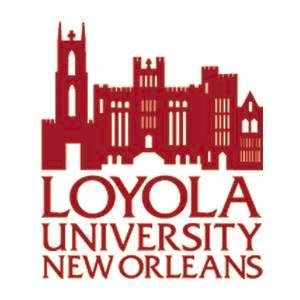 A report out of Loyola University in New Orleans says Louisiana has the second highest rate of food insecurity in the country, a result of the state's substantial poverty rate, and proliferation of food deserts where residents don't have access to, or can't afford healthy food. Jesuit Social Research Institute Director Father Fred Kammer says food deserts can be found in urban and rural areas.
More
Food insecurity, food desert, economic justice, Fred Kammer, Loyola, Louisiana, 2018, poverty
---
Posted on 12/14/2018 2:34:00 AM.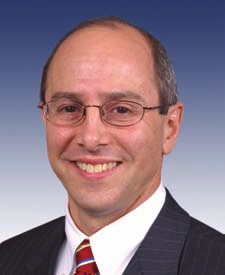 Former Congressman Charles Boustany says the trade war with China is failing, and Louisiana taxpayers have paid so far an additional 85-million dollars in additional tariffs, 19-million dollars in October alone. Boustany says the trade war is a hurricane, and we're starting to feel the first bands of bad economic weather.
More
Charles Boustany, trade war, tariffs, Louisiana, economics, 2018
---
Posted on 12/13/2018 11:59:00 AM.
The Chackbay man who shot his neighbor a year ago over a property line dispute has been convicted of 2nd Degree Murder.
More
property line dispute, shooting, Lafourche, Chackbay, Louisiana, crime, David Melancon, 2018
---
Posted on 12/12/2018 7:17:00 PM.
Google's annual Year in Search report shows Louisianans searched the most for soccer, LSU football and hurricanes. Google Technology Expert Molly Vandenburg says the number one search in the Bayou State was a little surprising.
Louisiana, googled items, Molly Vandenburg, World Cup, LSU football, hurricanes
---
Posted on 12/12/2018 12:42:00 PM.
Congress is set to vote this month on a criminal justice reform bill that would give judges more leeway in sentencing non-violent offenders, and would increase funding for rehabilitation programs for prisoners. The bill is backed by President Trump, but opposed by Senator John Kennedy and other Republicans.
More
John Kennedy, Criminal Justice Reform, Louisiana, Congress, Donald Trump, politics, legislation, 2018
---
Posted on 12/11/2018 5:55:00 PM.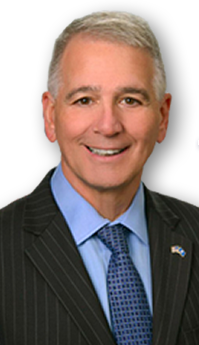 A Farm Bill is in conference committee with votes expected on a final version in Congress later this week. The bill houses the Supplemental Nutritional Assistance Program, or food stamps, along with farming policy for the next several years. Congressman Ralph Abraham says he's disappointed the bill leaves out SNAP work requirements, but overall it's a good bill.
More
Ralph Abraham, SNAP, farm bill, food stamps, work requirements, Louisiana, 2018
---
Posted on 12/11/2018 1:43:00 PM.
Jim Bernhard, former president of the Shaw Group, says his private equity firm is willing to finance the cost of a new bridge over the Mississippi, and estimates the project would take about seven years to complete.
More
Jim Bernhard, Bernhard Captial Partners, new Mississippi River bridge, Louisiana
---
Posted on 12/10/2018 4:49:00 PM.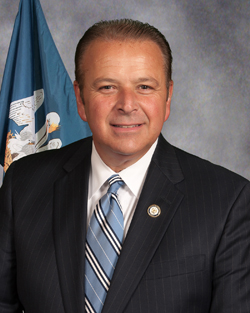 The current revenue forecast for state government will stay in place after Speaker Taylor Barras votes down an increase today in the Revenue Estimating Conference. The Senate and Governor were hoping to increase the forecast to approve tens of millions in new spending after economists upgraded the state's outlook. Barras says he'd rather wait until next year before approving additional spending.
More
REC, revenue estimating conference, Taylor Barras, politics, economy, budget, legislature, Louisiana, 2018
---
Posted on 12/10/2018 12:57:00 PM.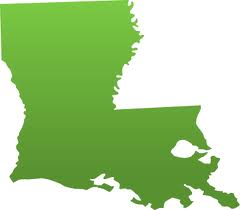 The man who lost a challenge for the Melville Chief of Police, and allegedly punched an officer at a parade for the winner, has bonded out of jail. Cleven Clark denies that he assaulted the officer, and says police were harassing his family by running the parade in front of his house after the election, but Chief Anthony Moreau says you could see where the officer was struck.
More
Melville, Anthony Moreau, Cleven Clark, Louisiana, 2018, police
---
Next Entry