Posted on 12/12/2018 12:42:00 PM.
Congress is set to vote this month on a criminal justice reform bill that would give judges more leeway in sentencing non-violent offenders, and would increase funding for rehabilitation programs for prisoners. The bill is backed by President Trump, but opposed by Senator John Kennedy and other Republicans.
More
John Kennedy, Criminal Justice Reform, Louisiana, Congress, Donald Trump, politics, legislation, 2018
---
Posted on 11/30/2018 11:59:00 AM.
A Koch Brothers backed conservative advocacy group will begin airing anti-gas tax ads on social media and at gas station video screens across the state this weekend ahead of next year's legislative session that may include a push to raise the tax to pay for road projects. Americans for Prosperity State Director John Kay says it's no time for another tax.
More
gas tax, Americans for Prosperity, Koch brothers, John Kay, legislation, Louisiana, infrastructure, roads, 2018
---
Posted on 11/8/2018 6:04:00 AM.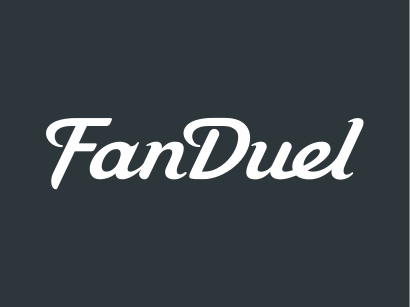 Voters in 47 of 64 parishes have decided online fantasy sports games should be legal in their parish. It opens the door for FanDuel and Draft Kings to operate in select areas. River Ridge Representative Kirk Talbot, who triggered the ballot initiative, said he didn't expect to get more than 40 parishes on board.
More
Fantasy Sports, Election 2018, Kirk Talbot, Legislation
---
Posted on 10/3/2018 2:55:00 AM.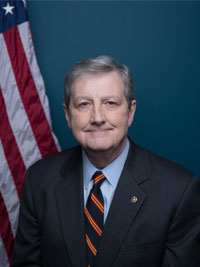 U.S. Senator John Kennedy files legislation that would prohibit the federal government from giving contracts to banks like Citigroup and Bank of America, who have decided to penalize or not do business with lawful pro-second amendment companies. Kennedy says these banks were not picky about whose money they were taking during the financial crash.
More
John Kennedy, Banks, Gun Control, legislation, congress, Louisiana, 2018
---
Posted on 8/28/2018 5:02:00 PM.
Mississippi's legislature has approved a state lottery that could end up taking a bite out of Louisiana lottery revenues that fund K-12 education. Mississippi will use its lottery revenues to improve roads. State Legislative Chief Economist Greg Albrecht says after Texas approved it's lotto in 1991, Louisiana's finances took a hit.
More
Mississippi, Lottery, Legislation, Louisiana, 2018
---
Posted on 6/5/2018 2:01:00 AM.
The second special session of the year crashed and burned when lawmakers failed to pass a sales tax bill and that could result in a 30% cut to TOPS and 20% reduction in higher ed funding next fiscal year. The House rejected a Senate backed sales tax plan that would have replaced most of the 648-million dollars in expiring revenue.More
special session, Louisiana, budget, fiscal cliff, legislation, tax, 2018, John Bel Edwards, Taylor Barras, Karen Carter Peterson
---
Posted on 5/31/2018 5:04:00 AM.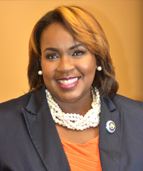 A bill requiring public schools to display, and instruct students on the motto "In God We Trust" was signed by the governor after facing little opposition in the legislature. Baton Rouge Senator Regina Barrow on why she filed the bill.

"We have seen a moral decay in our schools and in our community because we have taken this out of our school system," said Barrow.
In God We Trust, legislation, regular session, religion, Regina Barro
---
Posted on 5/22/2018 2:24:00 PM.
The sixth special session since Governor John Bel Edwards took office is underway. Edwards opened the session on the University of Louisiana at Lafayette campus, as public colleges are at risk of budget cuts unless legislators approve 648-million dollars in taxes. Edwards hopes the legislature can come together on a plan.
Governor John Bel Edwards, budget crisis, UL Lafayette, special session, legislation
---
Posted on 5/20/2018 4:52:00 AM.
The latest school shooting, this time at Santa Fe High School, has reignited the conversation around gun regulations. In response to the Parkland massacre, several bills were introduced in Louisiana that targeted firearms, but all were struck down. New Orleans Senator Troy Carter, who introduced several gun bills this year, says he hopes the legislature will come around on gun control.
More
Louisiana, gun control, legislation, Troy Carter
---
Posted on 5/17/2018 1:34:00 PM.
The House has sent a 28-billion dollar budget to Governor John Bel Edwards, that fully funds healthcare, but slashes higher ed, funding for state agencies, and cuts TOPS by 30%. But it's likely the governor will not sign the spending plan of the cuts just mentioned.
House Appropriations Chairman Cameron Henry says the budget they approved identifies what programs need to be funded with revenue raised in a special session.
Budget, Governor John Bel Edwards, legislation, Robert Johnson, Cameron Henry
---
Next Entry