Posted on 7/20/2018 9:48:00 AM.
Governor John Bel Edwards has responded with a letter of his own after Attorney General Jeff Landry criticized him for halting executions in the state. Edwards responded by saying executions are not being carried out, because the only drugs that the legislature has authorized for lethal injection haven't been accessible since 2010
.
"It's a statutory prescribed manner of death and we have certain drugs we have to use and they are absolutely not available," Edwards said.
In a tweet, Landry says he supports the death penalty, whether it's by lethal injection, gas, hanging or firing squad.
John Bel Edwards, Jeff Landry, executions, death penalty
---
Posted on 7/18/2018 6:39:00 PM.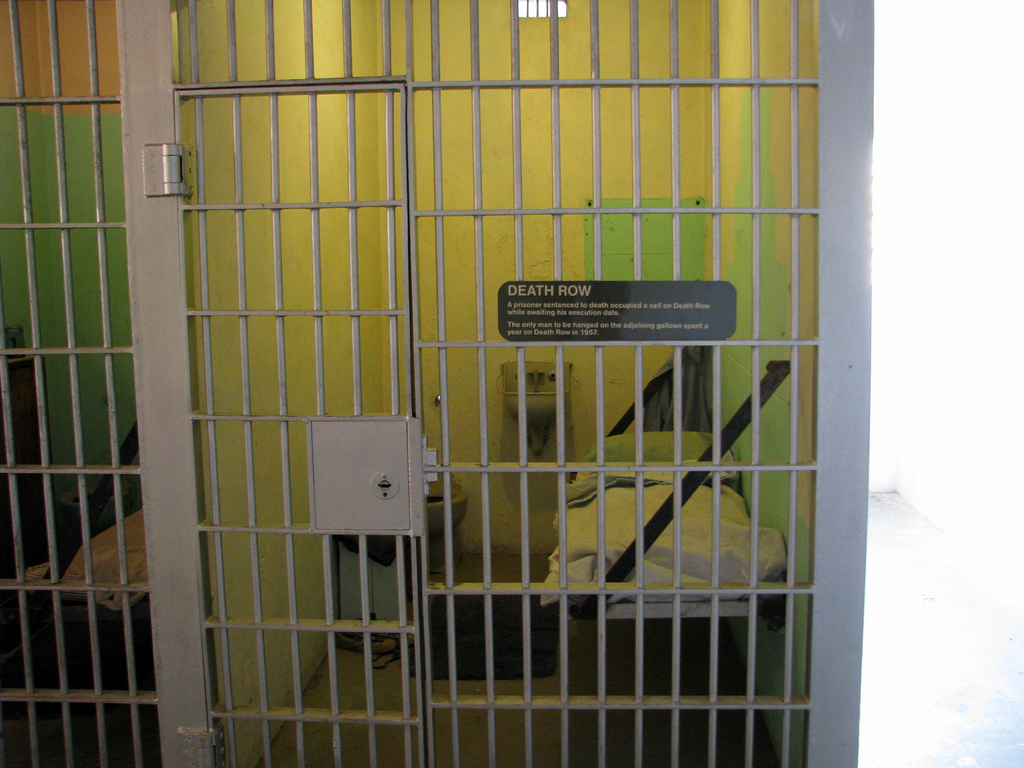 In a letter from Attorney General Jeff Landry to Governor John Bel Edwards, Landry blamed the governor for the lack of executions in the state since 2010, saying victims' families suffer in legal limbo while waiting for justice to be carried out. Edwards responded during the "Ask the Governor" radio program.
More
DOJ, Jeff Landry, Ask the Governor, John Bel Edwards, Liz Murril, executions
---
Posted on 7/18/2018 5:01:00 PM.
Bayou Bridge protesters attempted to break into the Louisiana Radio Network studios, site of the monthly Ask the Governor talk show, to demand an audience with Governor Edwards over his decisions regarding the Bayou Bridge Pipeline, and the community of St. James' fear that the project would strand citizens in the event of chemical accident.
More
Bayou Bridge, pipeline, Louisiana Radio Network, John Bel Edwards, Louisiana, 2018, direct action, protest
---
Posted on 7/18/2018 5:04:00 AM.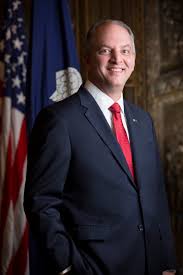 Governor John Bel Edwards has announced funding for 23 coastal recreation projects. The $60 million being used to fund the projects comes from the Deepwater Horizon oil spill settlement. Edwards says the projects are a welcomed addition to Sportsman's Paradise.
"These projects span the entire coastal area from St. Bernard parish to Cameron parish providing an enhancement in recreational opportunities for all of our coastal citizens and visitors," said Edwards.
More
fishing, sportsmans paradise, John Bel Edwards, Billy Nungesser
---
Posted on 7/16/2018 3:59:00 AM.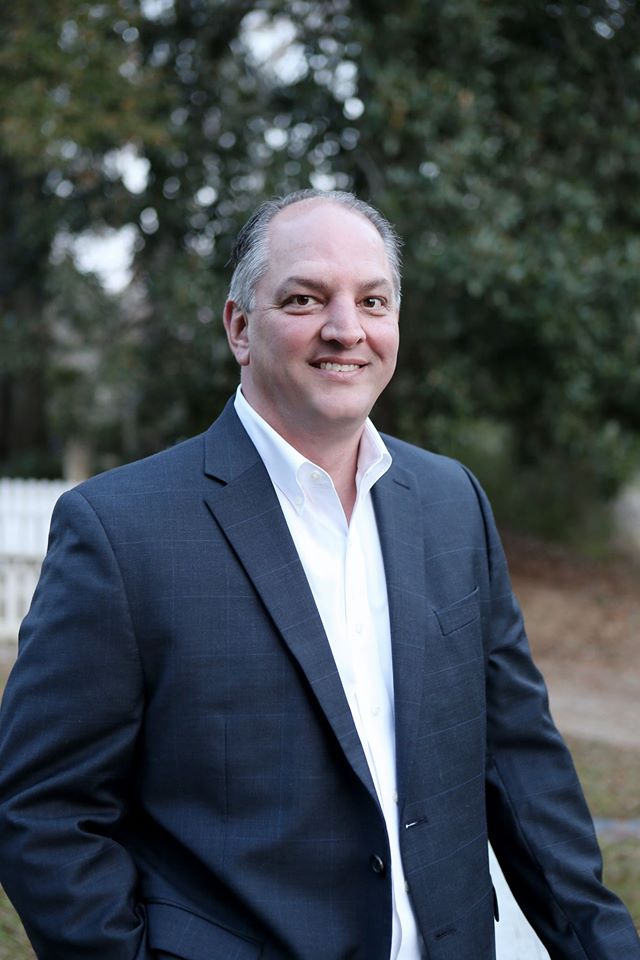 Governor John Bel Edwards and Agriculture Commissioner Mike Strain are taking a trip out to the farm. They will be meeting with local sugar cane farmers July 19th to discuss tariffs among other issues. Strain says he and the governor will be on hand to congratulate sugarcane farmers for their historic achievement.
"The largest cane crop ever, over 15 million tons, 600,000 tons, 1.8 million tons of sugar, over a billion dollars."
More
John Bel Edwards, Mike Strain, Sugarcane, Tariffs
---
Posted on 7/10/2018 6:05:00 PM.
Governor John Bel Edwards is asking the Restore Flood task to expand the 2016 flood recovery grant program to expand grant reimbursement eligibility to 100 percent, up from the current 50 percent.
More
2016 floods, John Bel Edwards, Louisiana, grants, 2018, recovery
---
Posted on 7/2/2018 7:41:00 AM.
Now that the state has found a solution to the fiscal cliff with the passage of a sales tax bill, the focus in state politics will turn towards next year's governor's race. GOP House Chairman Lance Harris says Republicans remain committed towards reducing the size of state government, but that can't happen with Democratic Governor John Bel Edwards in office.
John Bel Edwards, Lance Harris, Robert Johnson, Jindal administration
---
Posted on 6/25/2018 9:22:00 AM.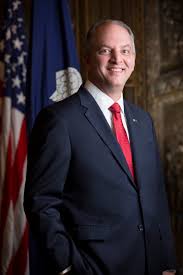 Governor John Bel Edwards celebrated the passage of the budget bill at the end of a grueling start to the year that saw four total sessions needed to solve the state's impending fiscal cliff that's been at the center of state politics since short term taxes were passed two years ago. Edwards congratulated lawmakers on keeping healthcare and education off the chopping block.
More
John Bel Edwards, special session, fiscal cliff, TOPS, healthcare, 2018, Louisiana
---
Posted on 6/21/2018 5:06:00 PM.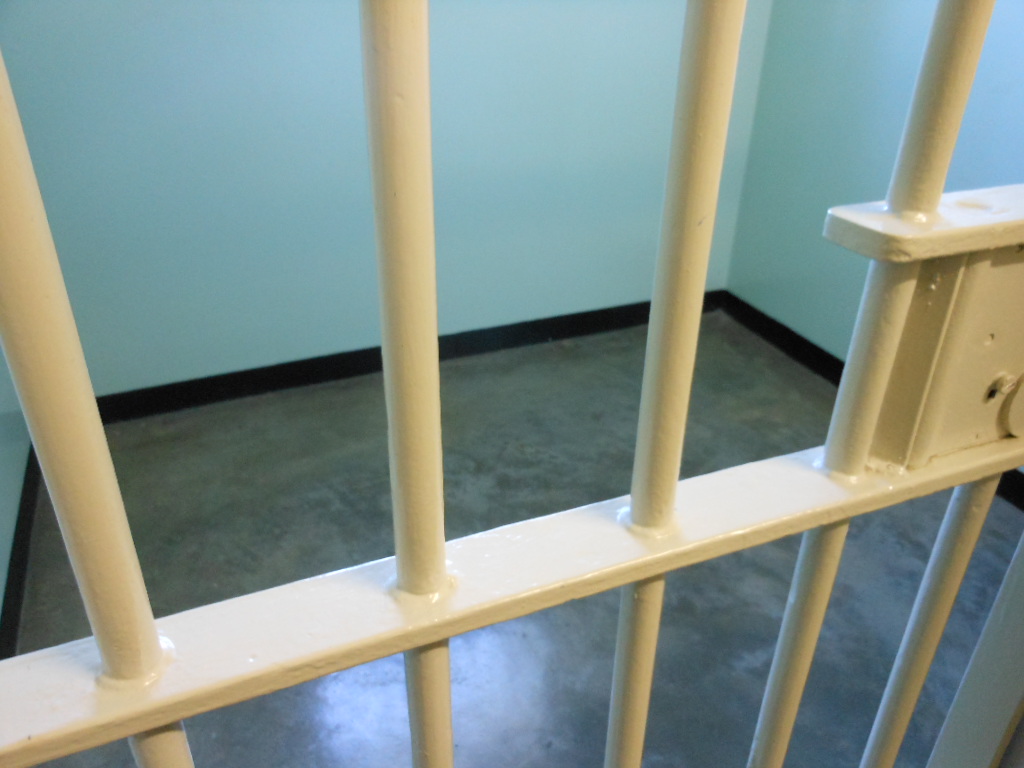 Louisiana no longer leads the nation for its incarceration rate. Governor John Bel Edwards says that unwanted distinction goes to Oklahoma.
"It's not a gigantic leap, it is a very favorable movement because for the first time in decades, we can say that we don't have the highest incarceration rate," Edwards said.
John Bel Edwards, incarceration rate, Oklahoma
---
Posted on 6/21/2018 5:24:00 AM.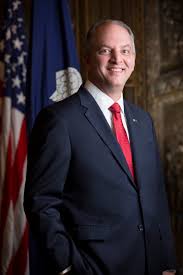 A vote on the House floor is expected today on three different sales tax bills that raise different amounts of money and they renew up to a half-cent of an expiring one-cent sales tax. Governor John Bel Edwards remains optimistic one of those bills will reach his desk, if not significant cuts will occur.
"For the first time in a long time you are seeing cuts to the National Guard, the department of veteran's affairs. But it's also higher education, right now higher education is in line for a 95 million dollar cut."
More
John Bel Edwards, Special Session, Sales Taxes
---
Next Entry