Posted on 12/11/2018 5:55:00 PM.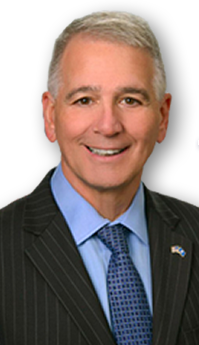 A Farm Bill is in conference committee with votes expected on a final version in Congress later this week. The bill houses the Supplemental Nutritional Assistance Program, or food stamps, along with farming policy for the next several years. Congressman Ralph Abraham says he's disappointed the bill leaves out SNAP work requirements, but overall it's a good bill.
More
Ralph Abraham, SNAP, farm bill, food stamps, work requirements, Louisiana, 2018
---
Posted on 12/7/2018 3:06:00 PM.
US Representative and now candidate for governor, Republican Ralph Abraham, says Governor John Bel Edwards has been relentless in his effort to raise taxes.
But Eric Holl, spokesperson for the 2019 Democratic Coordinator Campaign team, says Abraham's proposal for over a billion dollars in across the board cuts would have devastated the state…
More
Ralph Abraham, Eric Holl, John Bel Edwards
---
Posted on 12/6/2018 1:11:00 PM.
Monroe born and Alto based Congressman Ralph Abraham says he's a conservative Republican, and he's running for governor, and intends to win. He says he's been concerned about the direction the state since Democratic Governor John Bel Edwards took over in 2015, the same year he was elected to Congress.
More
Ralph Abraham, John Bel Edwards, governor's race, Louisiana, politics, 2018
---
Posted on 12/5/2018 7:35:00 AM.
The 2019 governor's race took a turn that blindsided many, when US Senator John Kennedy announced he would not challenge Governor Edwards. Political consultant Roy Fletcher says there's a reason why the GOP doesn't have a Plan B candidate
.
"Kennedy sucked the oxygen out of the room and then Elvis left the building," said Fletcher. "The bottom line is that they don't have a candidate yet, but they will."
Roy Fletcher, Ralph Abraham, John Schroder, Sharon Hewitt, Eddie Rispone, governor's race
---
Posted on 12/4/2018 2:28:00 AM.
The Republican side of the 2019 governor's race is now wide open after Senator John Kennedy bowed out yesterday, leaving the GOP with no clear standard-bearer to lead the charge against the southeast's only Democratic governor.
More
John Kennedy, John Bel Edwards, Louisiana Governor, election, Louisiana, 2018, John Schroder, Ralph Abraham, Sharon Hewitt,
---
Posted on 11/19/2018 5:30:00 AM.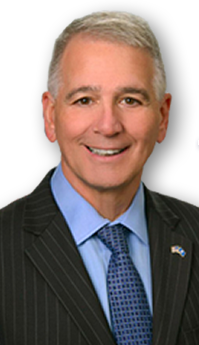 Work continues during the lame duck session of Congress on approving a new Farm Bill, but work requirements for food stamp recipients continue to be a major stumbling block. Republican Representative Ralph Abraham from Richland Parish is pushing for work or educational requirements for able-bodied adults, but Democrats want to completely rewrite the bill.
More
Farm Bill, Ralph Abraham, Food Stamps
---
Posted on 11/6/2018 1:36:00 AM.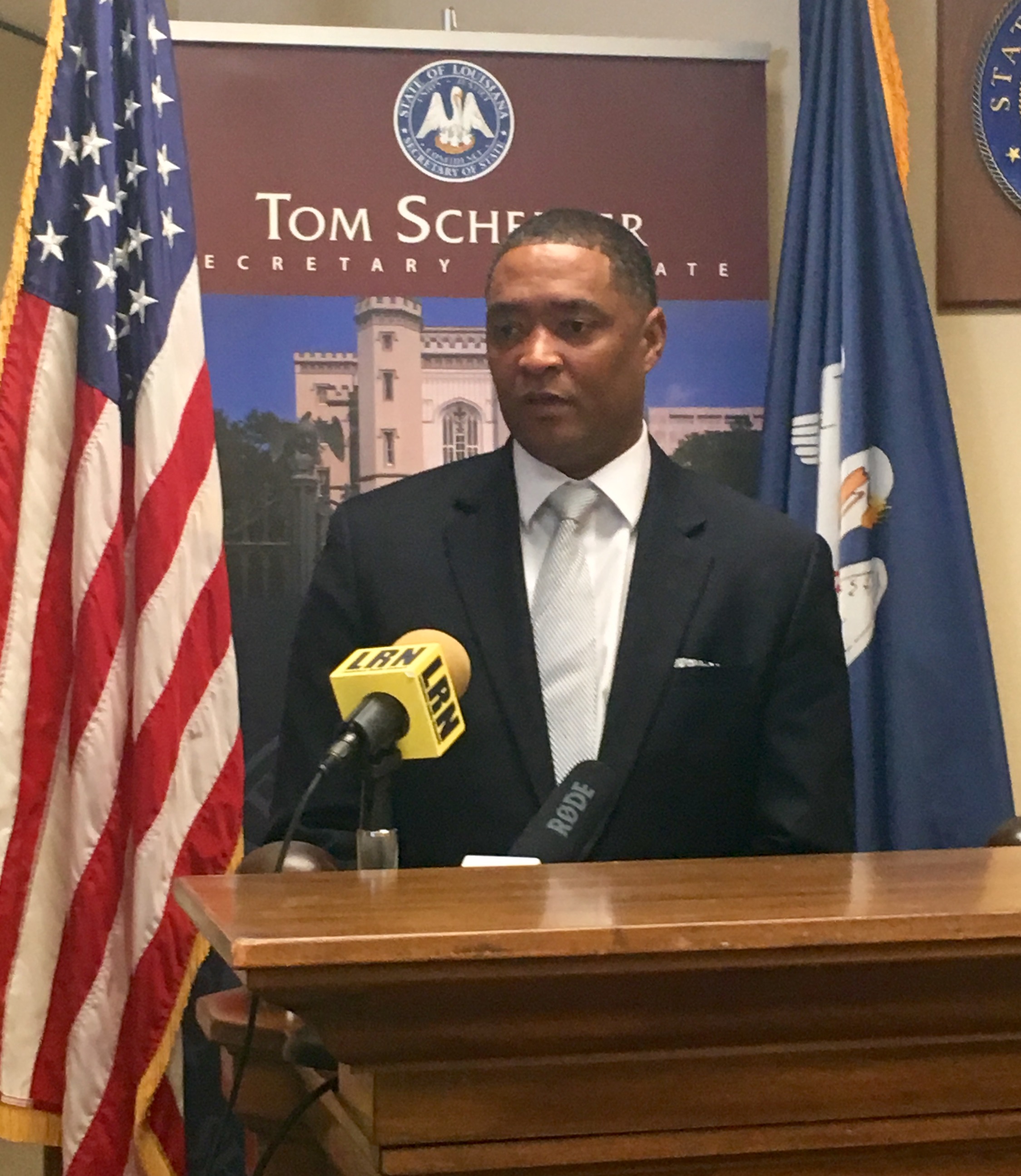 National pollsters predict a tight race for Congress today, giving Democrats a slight edge to retake the lower chamber, but next to no chance to gain control of the Senate. Democrats are cautious, but confident of their chances in the House, and New Orleans Democratic Congressman Cedric Richmond says that's due to a strong pro-working class message.
More
midterms, election, voting, politics, Cedric Richmond, Ralph Abraham, Louisiana, 2018, House, Senate
---
Posted on 11/2/2018 11:54:00 AM.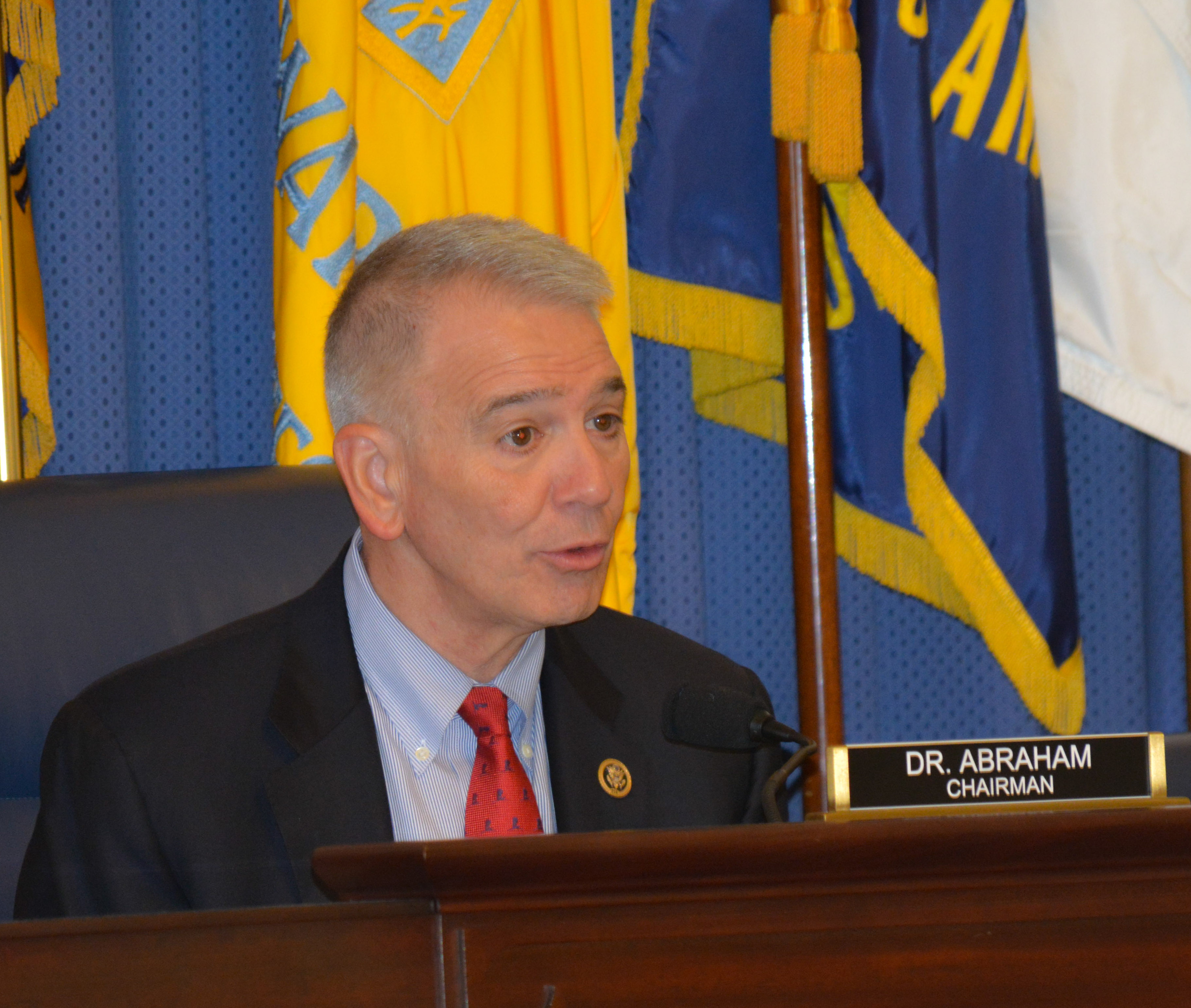 Congressman Ralph Abraham has a suite of new campaign ads airing across south Louisiana markets that don't have many voters from his more northern and central district. ULM Poli Sci Professor Joshua Stockley says it's likely to boost his name recognition statewide for potential run at governor, if the political winds shift on Tuesday.
More
Ralph Abraham, John Bel Edwards, governor's race, Louisiana, 2018, politics, midterms, Josh Stockley
---
Posted on 10/18/2018 4:35:00 AM.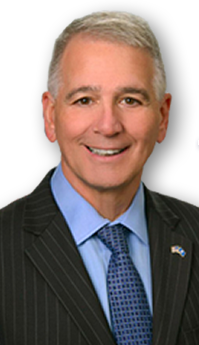 Consumers could pay higher prices on goods shipped from China, if the United States goes through with President Trump's decision to pull out of the Universal Postal Union. Congressman Ralph Abraham applauds the decision, because he says under the current 144-year-old treaty, China receives shipping subsidies usually reserved for poor nations, giving their businesses an unfair advantage.
More
Universal Postal Union, Louisiana, Ralph Abraham, China, 2018, trade war
---
Posted on 10/5/2018 11:57:00 AM.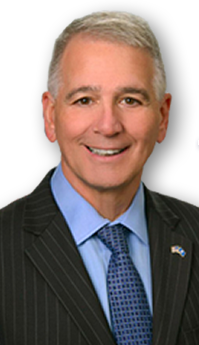 Iraq is set to buy 90,000 tons of American grown rice in a deal that more than triples the tonnage of the original request pushed by Congressman Ralph Abraham and others, and that's big for Louisiana, which produces more rice than any other state. Abraham says the Iraqi appetite is growing.
More
Iraq, Louisiana, 2018, Ralph Abraham, agriculture, trade, rice
---
Next Entry