Posted on 11/15/2018 4:33:00 PM.
Attorney General Jeff Landry says he's running for re-election because he sees crime as the biggest issue facing Louisiana in the near future, and AG's are best situated to tackle it. Landry says Medicaid fraud and abuse is another major issue he'll tackle if re-elected, along with two other substantial problems...
More
Jeff Landry, John Bel Edwards, governor's race 2019, 2018, Louisiana, politics, Attorney General
---
Posted on 11/14/2018 3:13:00 PM.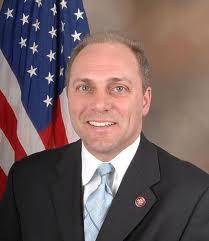 Congressman Steve Scalise will be House Minority Whip for the 116th Congress after winning in a unanimous vote. UL Lafayette Poli Sci Professor Pearson Cross says as the current Majority Whip, it's a role Scalise is very familiar with.
More
Steve Scalise, mid terms, Republican, Democrat, Louisiana, politics, 2018, whip
---
Posted on 11/12/2018 3:49:00 PM.
Louisiana Federation of Teachers President Larry Carter says if the legislature stalls on a teacher pay raise, you could see a mass walk out by the end of the school year. A recent survey found 61 percent of educators would support a strike.
More
strike, labor, Louisiana Federation of Teachers, Larry Carter, legislature, politics, education, Louisiana, 2018
---
Posted on 11/12/2018 2:38:00 AM.
The Secretary of State's run-off pits the now Interim Secretary, against a Democratic political newcomer from East Feliciana parish. Interim Secretary Kyle Ardoin, the Republican in the race was appointed assistant secretary to Tom Schedler in 2010, and says his eight years in a leadership position in that office makes him the most qualified candidate.
More
Secretary of State, Louisiana, 2018, Kyle Ardoin, Gwen Collins-Greenup, politics, voter id, automatic voter registration,
---
Posted on 11/8/2018 11:34:00 AM.
Turnout for the midterm elections in Louisiana was 48%. LSU Public Policy Research Lab Director Professor Mike Henderson says it's a notable number, considering Louisiana lacked any high profile statewide elections and it's a bit higher than the last major midterm in 2014.
More
voter participation, 48 percent, Louisiana, politics, midterm, Mike Henderson, 2018
---
Posted on 11/8/2018 3:03:00 AM.
Democrats came up well short of challenging any of Louisiana's five Republican incumbent Congressmen this year, with none of their candidates even cracking 40 percent of the vote. It's the continuation of a decade trend that's led to Republican dominance of the Bayou State, and political analyst Bernie Pinsonat says that's not likely to change any time soon.
More
Louisiana, politics, Bernie Pinsonat, 2019, election
---
Posted on 11/8/2018 2:45:00 AM.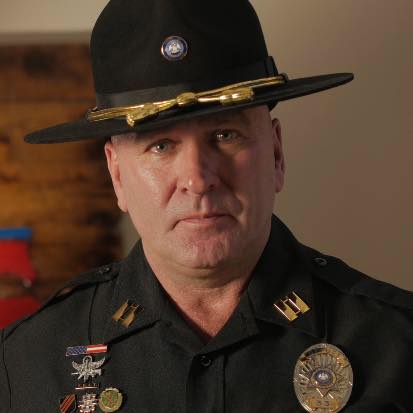 U.S. Representative Clay Higgins says the Democratic takeover of the House does not bode well for a conservative agenda or the ability to pass legislation helpful for Louisiana. With five of our six Congressmen now in the minority party, Higgins says the state's Congressional delegation is at a disadvantage.
More
Clay Higgins, Louisiana, midterms, politics, Blue Wave, communism, socialism, Trump, 2018
---
Posted on 11/7/2018 12:47:00 PM.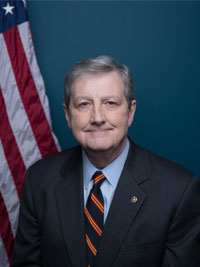 Senator John Kennedy says the vaunted Blue Wave ended up being more of a Blue Dribble as the Democrats took control of the House, and flipped seven governorships, but lost seats in the Senate. Kennedy says the performance is proof that Trump isn't a fluke.
"Clearly President Trumps rallies matter, the Republicans in America got energized."
Senator John Kennedy, midterms, John Bel Edwards, governor's race 2019, Louisiana, politics, healthcare, 2018
---
Posted on 11/6/2018 3:34:00 AM.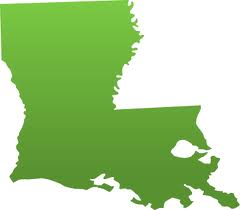 In other states, several Congressional races are set to come down to the wire, but in Louisiana, the state's six U-S House members are expected to win re-election with relative ease.
UL-Lafayette Political Science Professor Pearson Cross says the only district showing signs of life is southwest Louisiana's 3
rd
, where incumbent Clay Higgins faces a well-funded Republican challenger.
More
midterms, election, voting, politics, Louisiana, unanimous jury, Garret Graves, Clay Higgins, Mimi Methvin, Josh Guillory
---
Posted on 11/6/2018 1:36:00 AM.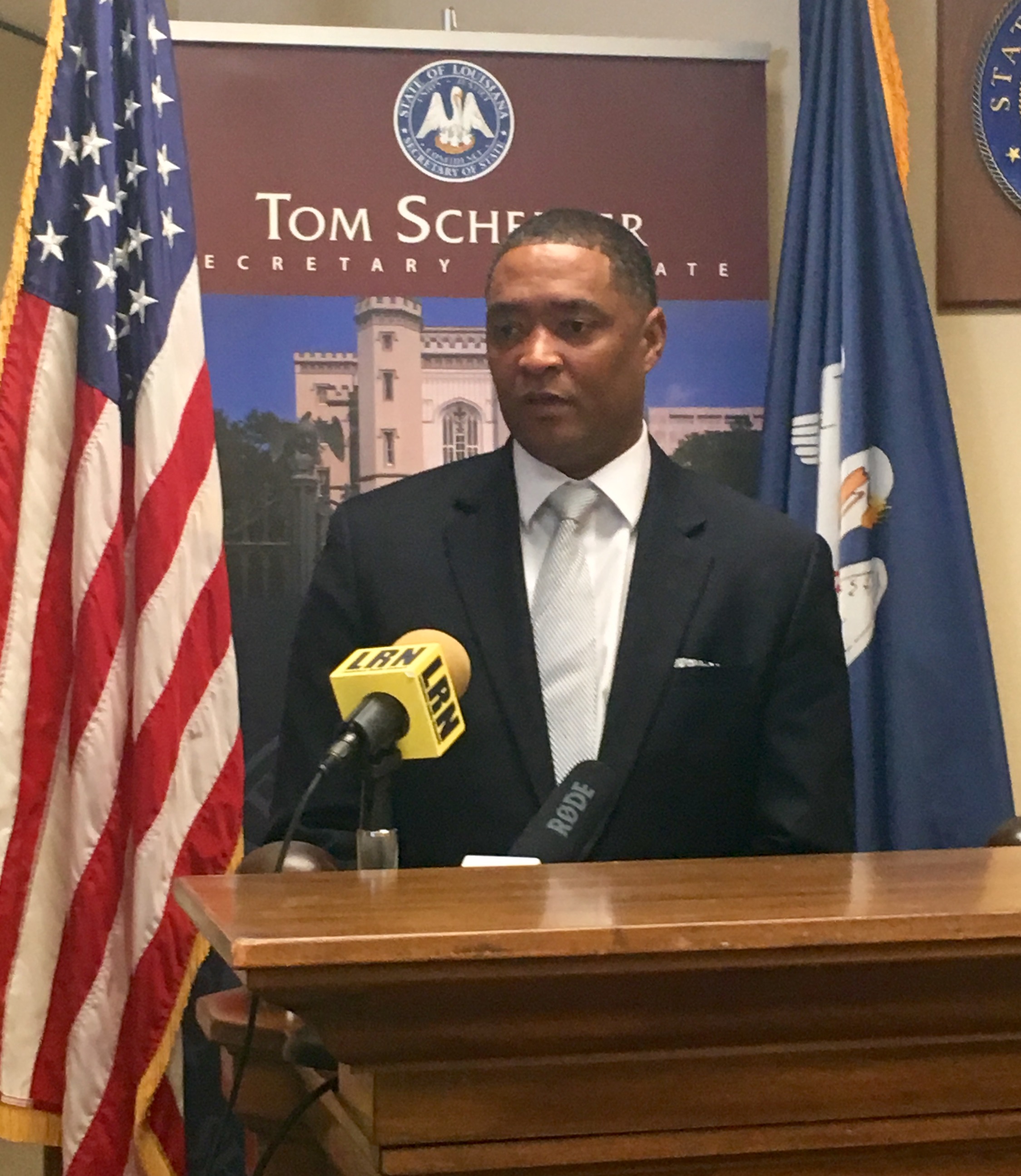 National pollsters predict a tight race for Congress today, giving Democrats a slight edge to retake the lower chamber, but next to no chance to gain control of the Senate. Democrats are cautious, but confident of their chances in the House, and New Orleans Democratic Congressman Cedric Richmond says that's due to a strong pro-working class message.
More
midterms, election, voting, politics, Cedric Richmond, Ralph Abraham, Louisiana, 2018, House, Senate
---
Next Entry