Posted on 11/20/2018 2:20:00 AM.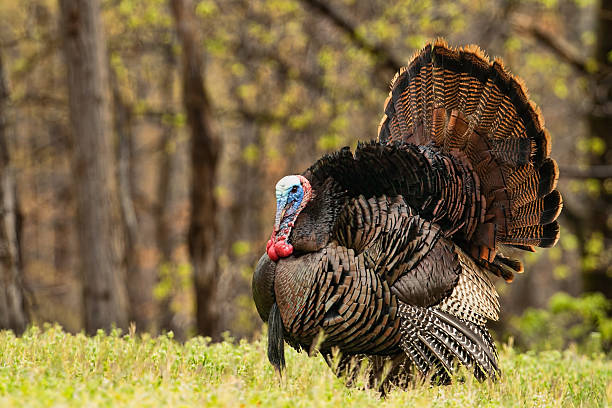 It's less than three days from Thanksgiving, and if you're roasting a bird you'll want to make sure your guests don't end up regretting it on black Friday. LSU AgCenter food safety expert Wenqing Xu says the most important thing you can do to keep the family safe is cooking that turkey long enough to blast the bacteria.
More
Thanksgiving, turkey, food safety, LSU, Wenqing Xu, Louisiana, 2018, holiday
---
Posted on 11/19/2018 3:03:00 PM.
1,230 new direct and indirect jobs are headed to St. James Parish as Wanhua Chemical selects Convent for the location of it's new factory. It's a 1.25 billion dollar, 250 acre complex that's set to begin construction next year.
More
chemical plant, St. James Parish, Louisiana Economic Development, Don Pierson, Wanhua, 2018
---
Posted on 11/19/2018 12:34:00 PM.
Louisiana ATC can now enforce a law barring anyone under the age of 21 from working as an erotic dancer in bars and nightclubs. That law, passed in 2016, had been held up after a federal court declared it too vague, but Solicitor General Liz Murrill says that's no longer the case.
More
exotic dancing, stripping, performance, Liz Murrill, Attorney General, Louisiana, 2018
---
Posted on 11/19/2018 11:34:00 AM.
Children who suffer from severe peanut allergies may be in luck as a new drug has been developed to mitigate the potentially deadly effects of accidental ingestion. LSU Health New Orleans Allergy expert Dr. Kamboj says it's not for light allergy sufferers, and you won't be scarfing down PB&J's, but, you might be able to eat something cooked in peanut oil.
More
healthcare, peanut, allergy, treatment, LSU Health, Sanjay Kamboj, Louisiana, 2018
---
Posted on 11/16/2018 2:11:00 AM.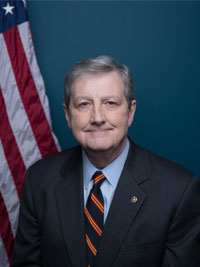 Senator John Kennedy says the chances for a passage of any long term flood insurance program renewal in the lame duck session are slim. The program is set to expire November 30th, and in the meantime Kennedy says he's proposing a six month renewal while a long term fix continues to be hashed out. He says it's been a frustrating process.
More
flood insurance, Senate, Congress, Louisiana, 2018, John Kennedy
---
Posted on 11/15/2018 4:33:00 PM.
Attorney General Jeff Landry says he's running for re-election because he sees crime as the biggest issue facing Louisiana in the near future, and AG's are best situated to tackle it. Landry says Medicaid fraud and abuse is another major issue he'll tackle if re-elected, along with two other substantial problems...
More
Jeff Landry, John Bel Edwards, governor's race 2019, 2018, Louisiana, politics, Attorney General
---
Posted on 11/15/2018 12:38:00 PM.
The state Medicaid Office has a new enrollment and verification system online today that provides instant feedback on whether or not you're eligible. That's for people who apply for the healthcare program online. Louisiana Medicaid Director Jen Steele says it should cut down on wait times for applicants.
More
Medicaid, eligibility, healthcare, Louisiana, 2018, Jen Steele
---
Posted on 11/14/2018 3:13:00 PM.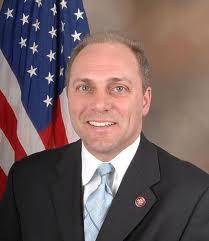 Congressman Steve Scalise will be House Minority Whip for the 116th Congress after winning in a unanimous vote. UL Lafayette Poli Sci Professor Pearson Cross says as the current Majority Whip, it's a role Scalise is very familiar with.
More
Steve Scalise, mid terms, Republican, Democrat, Louisiana, politics, 2018, whip
---
Posted on 11/14/2018 11:44:00 AM.
Governor Edwards is criticizing a decision by Interim Secretary of State Kyle Ardoin to publicly claim the former Mayor of New Roads "illegally cast his ballot" in the midterm election, when the Governor says further review showed Robert Myer was actually eligible to vote.
More
Governor, John Bel Edwards, Secretary of State, Kyle Ardoin, Gwen Collins-Greenup, voter fraud, voting, midterm, run-off, Louisiania, 2018
---
Posted on 11/13/2018 5:39:00 PM.
Legislative Auditor Daryl Purpera says the state's Medicaid program potentially paid 85-million dollars in medical costs for people who may not have been eligible for benefits. Medicaid previously only checked wage eligibility every 12 months, and Purpera says that led to over payments relative to other states who check eligibility more frequently.
More
medicaid, legislative auditor, Daryl Purpera, Jen Steele, LDH, healthcare, Louisiana, 2018
---
Next Entry