Posted on 5/28/2018 9:46:00 AM.

If your home was damaged in the 2016 floods, there's a July 20th deadline to complete a survey that starts the process for aid through the Restore Louisiana Homeowner Assistance Program.
Homeowners can complete the survey at restore.la.gov or call 1-866-735-2001 during normal business hours. Housing Assistance Centers are also open in Lafayette, Hammond, Monroe and Baton Rouge.
Restore Louisiana, July 20th deadline, John Bel Edwards, homeowners assistance, 2016 floods
---
Posted on 4/6/2018 2:13:00 PM.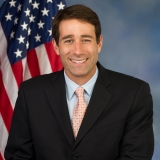 Louisiana is receiving a 1.2 billion dollar block grant from the federal government to construct flood protection projects in Southeast Louisiana. Theres been a push for this funding after the 2016 august flood.Baton Rouge Congressman Garret Graves says the block grant will go right to the state and skip the red tape.
More
2016 floods, Garret Graves, John Bel Edwards, Louisiana, grants
---