Posted on 8/21/2018 12:01:00 PM.
A family is protesting a Terrytown Catholic school's decision to send their African American daughter home on the first day of classes for hair that the school says violates the New Orleans Archdiocese dress code. The incident has drawn national attention after a social media filmed inside Christ the King Middle School. NAACP Baton Rouge President Michael McClanahan is calling for a boycott of the school.
More
NAACP, hair, Christ the King, Louisiana, 2018, discrimination, Archdiocese of New Orleans
---
Posted on 8/21/2018 5:21:00 AM.
The Iraqi government has agreed to purchase 15,000 tons of American rice in a deal that should relieve some pressure on Louisiana rice growers who are feeling the burn from an escalating trade war with China, and other nations.
More
Iraq, Louisiana, 2018, Ralph Abraham, agriculture, tariffs, trade war
---
Posted on 8/20/2018 5:37:00 PM.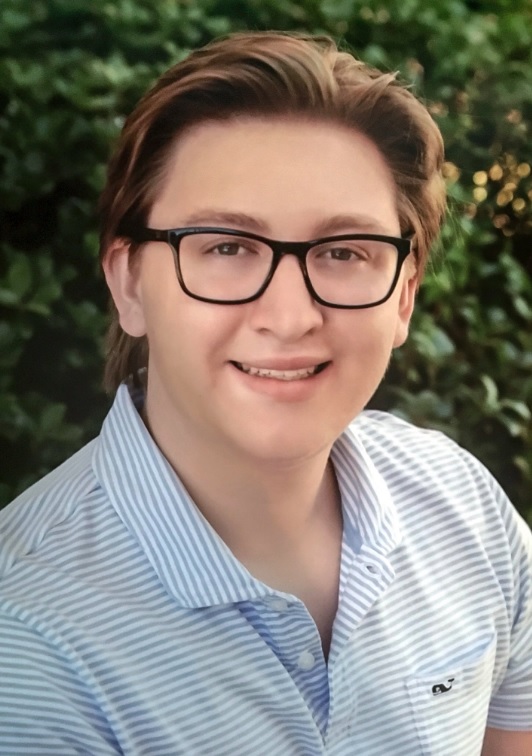 A family lawyer says the Twenty-five million dollars being sought by the Gruver family in the case related to his alleged hazing death is there to send a warning to other academic institutions about the need to taking hazing seriously. While one of the Gruver family's attorneys Don Cazayoux says the no amount of money will bring back their loved one, the price tag is more about sending a message to all involved in the incident in hopes that it puts a stop to hazing culture.
More
Max Gruver, hazing, LSU, Don Cazayoux, law suit, Louisiana, 2018
---
Posted on 8/20/2018 5:22:00 PM.
In October the Lafayette Public Library will play host to a few drag queens who will be reading stories to kids about the importance of accepting classmates and their families who may come from non-traditional households. Its Drag Queen Story time, and it's rolling into town October 6th.
More
pride, LGBTQ, drag queen, Louisiana, Lafayette, 2018, Delta Lambda Phi, Drag Queen Story Time, Brad Parfait
---
Posted on 8/20/2018 5:20:00 AM.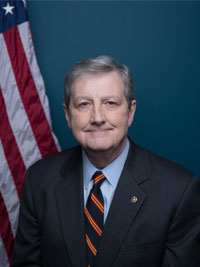 Senator John Kennedy says the 7-6 Bond Commission decision against allowing bids from banks who deny financing to certain gun manufacturers and sellers is a statement victory that will inspire similar efforts in other conservative states, and even Congress. Kennedy says the result has inspired gun rights leaders crafting their own plans for going after companies that push gun control.
More
John Kennedy, John Bel Edwards, Bond Commission, gun control, Citi Group, Bank of America, Louisiana, 2018
---
Posted on 8/14/2018 5:05:00 AM.
The family of the St. Mary Parish man who lost his pregnant wife and one-year-old child to a suspected drunk driver is fundraising to help pay for the expenses related to the tragedy that shocked the family, and community.
More
st. mary parish, GoFundMe, crash, DUI, Louisiana, 2018
---
Posted on 8/10/2018 6:44:00 AM.
Three Louisiana State Police Troopers who took a side trip to Vegas during former Superintendent Mike Edmondson's tenure and allegedly had themselves a night out on the town at the state's expense have had their disciplinary sentences significantly reduced by the State Police Commission.
More
Mike Edmondson, Rafael Goyeneche, Louisiana State Police, corruption, Louisiana, 2018
---
Posted on 8/10/2018 4:31:00 AM.
Several new traffic laws went into effect as of August 1. Among those laws, were stiffer penalties for DWI convictions, new laws on driving in flooded areas, and the use of off-road vehicles on public roads.
Act 198 levies an additional $50 fine for the use of a breathalyzer if the traffic stop results in a DWI conviction. The increase raises the fine to $125.
More
driving, traffic laws, Louisiana, Mark Barron, 2018, DWI
---
Posted on 8/9/2018 12:20:00 PM.
A team of 40 UL Lafayette students and their instructor are releasing a podcast chronicling the 2016 floods through the eyes of those who experienced the disaster first hand. UNDERWATER: Memories of the 2016 Floods is the result of over a hundred interviews. Assistant History Professor Dr. Liz Skilton says each podcast takes a look at a different flood zone.
More
UL Lafayette, podcast, 2016 floods, Louisiana, 2018, Liz Skilton
---
Posted on 8/8/2018 12:37:00 PM.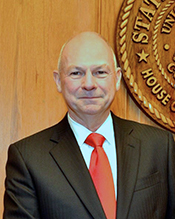 Online Fantasy Sports legalization will be on the November 6th ballot, giving voters a chance to legalize the use of online services like Draft Kings and FanDuel in their parish.
Louisiana Gaming Control Board Chairman Ronnie Jones says it's likely a few parishes won't legalize it, which means they'll have to set up geofences.
More
fantasy football, Fan Duel, Draft Kings, Ronnie Jones, geofencing, 2019 regular session, 2018, Louisiana
---
Next Entry