Posted on 10/31/2018 12:16:00 PM.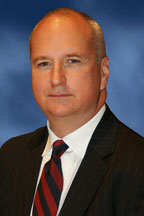 Monroe Representative Jay Morris is publicly calling for U.S. Senator John Kennedy to jump into the 2019 governor's race against John Bel Edwards. The north Louisiana Republican says it's clear the Senator would be Edwards most formidable challenger, and…
More
Jay Morris, John Kennedy, John Bel Edwards, politics, 2019 governor's race, Louisiana, election, 2018
---
Posted on 8/2/2018 1:54:00 PM.
Attorney General Jeff Landry isn't backing down from his statements yesterday that indicated he was strongly considering jumping into the 2019 governor's race, and primed to do it soon. Landry, calling into the Moon Griffon show, said he made his intentions known because he was concerned that Republicans were lacking a standard-bearer to take the fight to Edwards immediately.
More
A.G. Landry, 2019 governor's race
---
Posted on 2/1/2018 3:42:00 PM.
Governor John Bel Edwards has five million dollars in his reelection war chest at the midway point of his term. The fundraising numbers from his annual campaign finance report, combined with his high favorability ratings, give the governor a strong starting position heading into the 2019 governor's race.
More
John Bel Edwards, 2019 governor's race, Clancy DuBos
---