Posted on 7/25/2017 4:04:00 AM.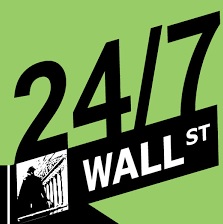 New Orleans and Baton Rouge are among the most segregated cities in the nation, according to a report from 24/7 Wall Street. New Orleans came in at number six on the list, and Baton Rouge ranked thirteenth. Editor-In-Chief Doug McIntyre says that's because of population concentration in the cities.
More
Doug McIntyre, 24/7 Wall Street, New Orleans, Baton Rouge
---
Posted on 12/16/2016 2:29:00 AM.
Three Louisiana cities rank as some of the highest in the US for losing the most jobs. According to 24/7 Wall St, the Lafayette area topped the list having accounted for 9400 losses in the past year. Houma/Thibodaux ranked third highest with an area employment decline of 3.7%, and Shreveport-Bossier came in at No. 4 with a loss of 4200 jobs.
loren scott, 24/7 Wall Street, Job Losses
---
Posted on 6/9/2016 5:32:00 AM.
According to 24/7 Wall Street, nearly half of Louisiana residents drink soda or other sugary drinks daily. Louisiana ranks second in the nation for the number of people who drink sugary drinks every day, only behind Mississippi. DHH dietician Rebecca Guidroz says consuming a lot of sugar is linked to obesity, and the obesity rate in Louisiana is over 7% higher than the national average.
More
Rebecca Guidroz, 24/7 Wall Street, soda
---
Posted on 1/7/2015 2:42:00 AM.
Michelle Southern reporting.
According to 24/7 Wall Street, Louisiana is the 5th most dangerous state in the USA. The report indicates more dangerous than Louisiana are Alaska, New Mexico, Nevada and Tennessee. LSU Criminologist Edward Shihadeh (Sheh-Ha-Dah) says Louisiana has always ranked high nationally on crime.
crime, louisiana, ed shihadeh, 24/7 wall street
---