Posted on 5/6/2018 4:47:00 PM.

LSU needed to make a statement to the NCAA Tournament selection committee this weekend and the Bayou Bengals were able to deliver a statement with a series victory over the 4th ranked Arkansas. After losing on Friday night, LSU rebounded with wins on Saturday and Sunday.
On Sunday, the Tigers pounded out 13 hits in a 7-5 win to move LSU's record in the SEC to 12-12, 28-20 overall.
LSU, Arkansas, Matthew Beck, Hal Hughes, AJ Labas, Zach Watson
---
Posted on 3/21/2018 9:35:00 PM.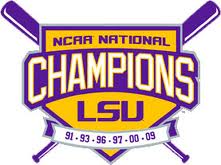 It looked like Tulane's recent winning ways over LSU would continue on Wednesday when the Green Wave jumped out to 4-0 lead. But LSU scored the next 10 runs to win 10-4 over their old in-state rivals.
The Tigers fell behind in the 3rd inning, but LSU jumped ahead with a 5-run 5th inning.
LSU, Tulane, Zach Watson, Devin Fontenot, Matthew Beck, Nick Storz, AJ Labas, Daniel Cabrera
---
Posted on 3/7/2018 9:42:00 PM.

Despite striking out 14 times, UL-Lafayette mustered enough offense to beat LSU 4-3 in 10 innings. Jonathan Windham's soft liner into center field for only his second hit of the season drove home the winning run.
The win snapped LSU's five game winning streak over their I-10 rivals.
LSU, UL Lafayette, Nick Bush, AJ Labas, Austin Bain,
---
Posted on 3/4/2018 6:03:00 PM.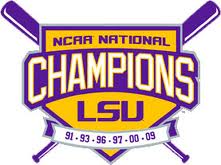 LSU finished off a solid weekend with a 4-2 victory over Southeastern Louisiana on Sunday afternoon. The win over the Lions followed up victories against Sacred Heart and Toledo on Saturday and Friday.
Good pitching from LSU was the theme. Zack Hess and Caleb Gilbert had outstanding starts in the first two games of the weekend.
LSU, Southeastern Louisiana, Antoine Duplantis, Daniel Cabrera, AJ Labas, Ma'Khail Hilliard
---