Posted on 10/24/2017 11:51:00 AM.
Most LSU fans will root for the Houston Astros in the World Series, which starts tonight in Los Angeles. The Stros starting third baseman is former LSU standout Alex Bregman. Bregman recently said LSU prepared him for this moment, something LSU baseball coach Paul Maineri says doesn't surprise him.
More
Alex Bregman, Paul Maineri, LSU, Houston Astros, World Series
---
Posted on 6/16/2015 5:16:00 PM.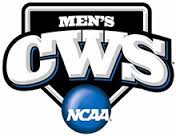 The LSU baseball team avoided elimination at the College World Series by beating Cal State Fullerton 5-3 on Tuesday. This is LSU's 17th CWS appearance in Omaha, but their first win at TD Ameritrade Park. Coach Paul Mainieri says they are thrilled to finally get a victory at the sports stadium.
LSU, Alex Bregman, College World Series, Alex Lange, Mark Laird, Cal State Fullerton
---
Posted on 6/8/2015 7:31:00 PM.
The Houston Astros selected LSU shortstop Alex Bregman with the second overall pick in the Major League Baseball Draft. Bregman says it's a dream come true to hear the MLB Commissioner call his name.
More
Alex Bregman, Major League Draft, LSU, Houston Astros
---
Posted on 4/24/2015 10:23:00 PM.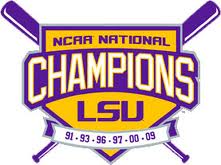 Number one ranked LSU and Texas A&M played another classic college baseball game on Friday and for the second straight night the Tigers came out on top. The Bayou Bengal bats erupted for four runs in the 7th inning to erase a three-run deficit and claim a 9-6 victory over the 2nd ranked Aggies.
LSU, Texas A&M, Alex Bregman
---
Posted on 4/9/2015 4:58:00 PM.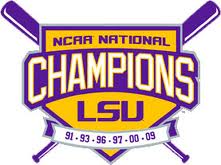 The LSU Tigers put their six-game winning streak on the line tonight when they host Auburn to begin a weekend set with the War Eagles. In their last 12 games, LSU has had at least 10 hits in each of those contests and shortstop Alex Bregman says there's not an easy out in their line-up.
LSU baseball, Auburn Tigers, Jared Poche, Alex Bregman, Paul Mainieri, Cole Lipscomb, Keegan Thompson
---
Posted on 3/29/2015 4:25:00 PM.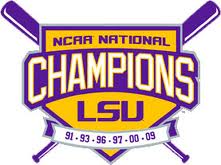 When the polls come out later today, it's likely the LSU Tigers will no longer be ranked number one after a wild series to the Wildcats of Kenutcky. LSU could not hold on to a three-run lead in the eighth and ended up losing to Kentucky 12-10 in 11 innings yesterday. Shortstop Alex Bregman says LSU didn't get a lot of baseball fortune during the three-game series.
LSU, Alex Bregman, Paul Mainieri, bizarre, Kentucky
---
Posted on 3/21/2015 5:32:00 PM.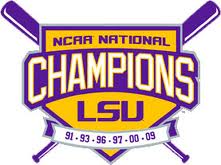 The LSU baseball team outlasted Arkansas 7-4 on Saturday to take two of three from the Razorbacks. The Bayou Bengals had 15 hits, including two home runs. Jared Foster hit a solo shot in the 3rd inning for his second dinger in as many days. Conner Hale snapped a 1-for-12 slump, with a two-run shot in the top of the 9th.
LSU, Arkansas, Jared Foster, Conner Hale, Jesse Stallings, Jake Godfrey Zac Person, Collin Strall, Mark Laird, Alex Bregman
---
Posted on 2/2/2015 5:04:00 PM.
LSU shortstop Alex Bregman is on the Baseball America's preseason All-American first team. Bregman hit .316 with 16 doubles, six home runs and 47 RBIs. Bregman hopes to put up better offensive numbers this season, because this year's baseballs have lower seams on them.
Alex Bregman, Baseball America, preseason All-American team
---
Posted on 6/2/2014 11:22:00 PM.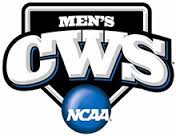 The LSU Baseball team's season is over as the Tigers were blown out in the regional championship by the Houston Cougars. The Bayou Bengals scored the first two runs and it was all Houston after that as the Cougars won 12 to two. Shortstop Alex Bregman says they couldn't get anything going after that first inning.
Jace Conrad, Alex Bregman, LSU, . Ragin Cajuns, Super Regionals, Houston, Mississippi State
---
Posted on 5/14/2014 11:11:00 AM.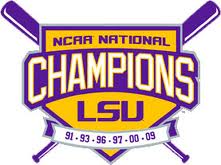 LSU's historic rout of Northwestern State last night is making national headlines today. The Tigers trounced the Demons 27-to-0 and they only played six innings. Lightning halted the contest, but not before the Tigers hit two grand slams and five pitchers combined to throw a no-hitter. Coach Paul Mainieri says they did not try to run-up the score.
Paul Mainieri, LSU, Northwestern State, Tyler Moore, Alex Bregman
---
Next Entry