Posted on 5/18/2017 9:29:00 PM.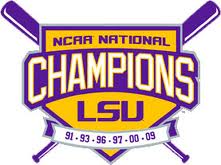 By Jeff Palermo
LSU starting pitcher Alex Lange made one bad pitch. That was to the first man he faced in Thursday's SEC series opener with Mississippi State. After giving up the long ball, Lange put together his third straight dominant performance in a 3-1 win over the Bulldogs.
LSU, Mississippi State, Alex Lange, Zach Watson
---
Posted on 5/11/2017 8:51:00 PM.
Alex Lange's curveball was dominant as it's been all season as the Tigers blanked Auburn 4-0 to move within a half-game of Florida and Mississippi State for first place in the overall standings in the SEC
.
Lange threw 118 pitches and went the distance, allowing five hits and striking out nine.
LSU, Auburn, Alex Lange, Antoine Duplantis
---
Posted on 4/27/2017 9:31:00 PM.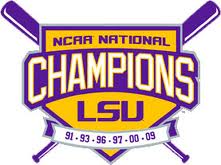 Before the LSU players boarded the bus for Tuscaloosa, they made it known that it's now time for this team to start stacking victories. They lived up to that promise on Thursday with a 8-2 win over Alabama.
The victory improves the Tigers record to 11-8 in the SEC, while the Crimson Tide falls to a hapless 2-17.
Alex Lange, Nick Coomes, Antoine Duplantis, Kramer Robertson
---
Posted on 4/13/2017 9:54:00 PM.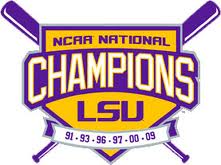 Run support has been an issue for LSU starting pitcher Alex Lange. That wasn't the case on Thursday night to open the series against Ole Miss as the Bayou Bengals routed the Rebels 15-2.
Left fielder Antoine Duplantis and right fielder Greg Deichmann led the offensive onslaught.
LSU, Ole Miss, Antoine Duplantis, Greg Deichmann, Alex Lange
---
Posted on 3/30/2017 8:47:00 PM.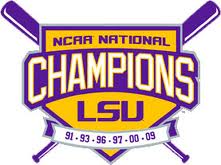 For the second straight start, LSU's Alex Lange pitched as well as you can expect an ace to pitch. But for the second straight outing it was not enough to help the Tigers get a win. The Bayou Bengals only mustered four hits in a 4-0 loss to Texas A&M.
It's LSU's fourth loss in the last five games and the Tigers fall to 4-3 in SEC play.
LSU, Texas A&M, Alex Lange
---
Posted on 6/5/2016 10:21:00 PM.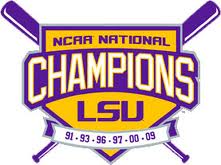 LSU is in the championship round of the Baton Rouge Regional after a 4-2 win over Rice on Sunday night at Alex Box Stadium. Alex Lange pitched like an ace as he tossed eight plus innings, allowing just two runs and striking out 10.
Lange threw 112 pitches and also had to wait out a one hour rain delay to earn his 8th win of the year.
LSU, Greg Deichmann, Alex Lange, Rice, Baton Rouge Regional
---
Posted on 5/23/2016 5:29:00 PM.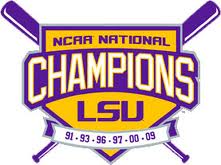 LSU freshman left-hander Jake Latz will start on the mound Tuesday night for the Tigers when they take on Tennessee in the SEC Tournament. Latz has only appeared three games this season as he recovered from elbow surgery. But Coach Paul Mainieri says Latz pitched well on Saturday and hopes his arm troubles are behind him.
More
Paul Mainieri, LSU baseball, Jake Latz, Alex Lange, NCAA tournament
---
Posted on 4/4/2016 5:21:00 PM.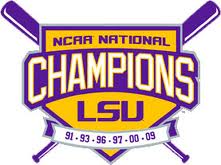 After scoring 18 runs in its last two games, LSU Coach Paul Mainieri hopes his team has broken out of its offensive slump. Prior to Saturday's doubleheader, the Tigers scored six runs in their last four games. Mainieri believes the team started gaining confidence in the 9th inning of Saturday's 8-5 loss to Auburn.
More
LSU, Bseball, Alex Lange, Jordan Romero, Paul Mainieri
---
Posted on 4/1/2016 3:04:00 AM.

The 14th ranked LSU Baseball team looks for its first series win in SEC play this weekend as they visit Auburn for a three-game series that starts tonight. The Tigers are 2-and-4 in league play and have lost three of their last four overall. Sophomore right-hander Alex Lange will start tonight on the mound tonight for the Tigers.
More
LSU, Alex Lange, Kramer Robertson, Matt Riser, Southeastern Louisiana University
---
Posted on 12/21/2015 5:35:00 PM.

Three Louisiana college baseball teams are ranked in the first preseason poll. Collegiate Baseball has UL Lafayette ranked sixth, LSU is ranked seventh and Tulane is ranked 19th. Tigers Coach Paul Mainieri says it's nice to see his team ranked in the top ten.
LSU, Tulane, UL Lafayette, Collegiate Baseball, Paul Mainieri, Antonie Duplantis, Trey Dawson, Alex Lange, Jared Poche
---
Next Entry