Posted on 9/10/2018 11:36:00 AM.
An Alexandria woman is in jail after shooting her husband in front of their child Saturday morning in the parking lot of a Walmart. 31-year-old Kayla Coutee has been charged with Second Degree Murder in the death of her 30-year-old husband, Thomas Coutee.
More
Kayla Coutee, Alexandria, Louisiana, 2018, shooting
---
Posted on 7/27/2018 1:47:00 PM.
Alexandria is playing host to all nine divisions of the Dixie Girls Softball World Series, which is estimated to bring in over five thousand visitors.
The Alexandria/Pineville Area Convention & Visitors Bureau estimates the week-long event will have quite the economic impact to the area. CVB Executive Director, Sherry Ellington…
More
Dixie Girls Softball World Series, Sherry Ellington, Alexandria
---
Posted on 11/30/2017 1:45:00 AM.
Michelle Southern reporting.
The city of Alexandria's Christmas festival starts tonight as Alex Winter Fete begins with downtown being illuminated with Christmas lights. Community Services Director for the city of Alexandria, Robert Weeks, says the festival runs through Saturday night and visitors will enjoy live music, food, an Indie Village -- and everyone's favorite; ice-skating.
AlexWinterFete, Robert Weeks, Alexandria, Christmas Festival
---
Posted on 10/19/2017 10:06:00 AM.
Pineville Police have made an arrest in the stabbing death of 42-year-old Latish White. A passerby found her body near the Pineville Expressway early Wednesday morning. Pineville Deputy Police Chief Darrell Basco says they learned 29-year-old Matthew Sonnier of Pineville was responsible for her death and arrested him in Alexandria.
More
Pineville Police, Alexandria, Latish White, Matthew Sonnier
---
Posted on 1/29/2017 4:35:00 PM.
State Police say nearly two million dollars worth of drugs are off the streets of Central Louisiana as the result of the arrest of an Alexandria man. Trooper Scott Moreau says earlier this month detectives began investigating 37-year-old Derrick Felton for distribution of methamphetamine and he was taken into custody during a traffic stop.
Drug bust, Derrick Felton, State Police, Scott Moreau, Alexandria, crystal metamphetamine
---
Posted on 12/2/2016 4:38:00 AM.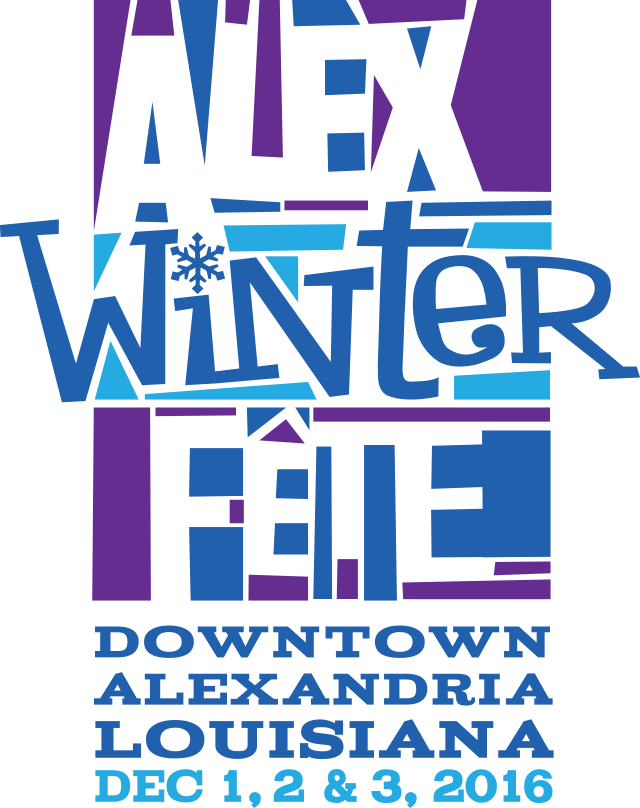 The 2nd annual Alex Winter Fête is underway in Alexandria. The three day festival drew almost 30,000 people in its inaugural year. Director of Community Services, Daniel Williams, says this year will be bigger and better than last year.
More
Daniel Williams, Alex Winter Fête, Alexandria
---
Posted on 10/25/2016 11:52:00 AM.
There is serious conversation about an east-west interstate that would cross central Louisiana through Alexandria, connecting western Texas to Georgia. Malcom Morris of Leesville, who is with the Gulf Coast Strategic Highway Coalition, says the chance of a new interstate called I-14, is very likely. He says they're working on getting a federal designation and Texas has already been issued one.
More
Alexandria, Malcom Morris, central Louisiana, I-14, Gulf Coast Strategic Highway Coalition
---
Posted on 10/4/2016 3:07:00 PM.
Ned Randolph, former Alexandria Mayor, has passed away from Alzheimer's at the age of 74. Randolph was a five term mayor, serving the city from 1986 to 2006. Current Alexandria Mayor Jacques Roy says Randolph left his imprint everywhere in central Louisiana and treated everyone with decency.
More
Alexandria, Ned Randolph, Jacques Roy
---
Posted on 9/25/2015 1:08:00 PM.
A significant piece of central Louisiana's history will be removed with the demolition of the O.K. Allen Bridge on Saturday. The new Curtis-Coleman Memorial Bridge is currently being built right next to the old one and will be closed to traffic during the destruction. DOTD Spokesperson Rodney Mallett says….
More
O.K Allen Bridge, Alexandria, Pineville, Curtis-Coleman Bridge, DOTD, Rodney Mallett
---
Posted on 9/24/2015 10:44:00 AM.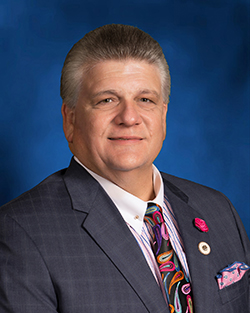 Alexandria Representative Lance Harris has been re-elected to his state House seat after his lone opponent withdrew from next month's election. The Secretary of State's Office reports that Vivian Brossett of Boyce dropped out of the race for the District 25 House seat.
Louisiana, House of Representatives, District 25, Lance Harris, Vivian Brossett, Rapides Parish, Alexandria
---
Next Entry