Posted on 6/28/2018 11:38:00 AM.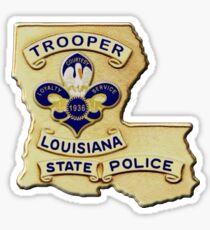 A child was returned to his family after an Amber Alert was issued for 9-month-old Liam Allen who was abducted last night after 43-year-old Terry Doehling stole a vehicle he was sleeping in. Doehling drove the vehicle from Jeanerette to New Orleans allegedly unaware that the child was in the vehicle. Louisiana State Police Spokesperson Trooper Melissa Matey has more.
More
Louisiana State Police, Amber Alert
---
Posted on 3/2/2018 10:19:00 AM.
Police are on the lookout for a man involved in the murder of a 29-year-old man from New Iberia. Iberia Parish Sheriff's Louis Ackal says Courtland Hall was shot and killed by 26-year-old Akeam Daniels. Daniels remains on the run. He is described as a black male, five-foot-ten-inches-tall, weighing 155-pounds with black hair and brown eyes. Ackal says it was a crime of passion.
"The individual who was shot is dating the mother of the two-month-old. An argument ensued and the suspect shot and killed the victim and took the two-month-old."
More
Iberia Parish Sheriff Louis Ackal, Akeam Daniels, AMBER Alert
---
Posted on 10/26/2015 1:49:00 PM.
Michelle Southern reportnig.
The Ruston Police Department says the woman accused of kidnapping an 8-year-old boy has been arrested by the Ouachita Parish Sheriff's Office. Authorities say Dakota Johnson was located safe in the Swartz area.
Ruston PD Deputy Chief Clint Williams says the boy's mother reported her son was in their vehicle asleep at a motel when a woman she was in the room with stole it.
sommer hattaway, kidnapping, ruston, amber alert, dakota johnson, Clint Willians
---