Posted on 3/18/2018 6:10:00 PM.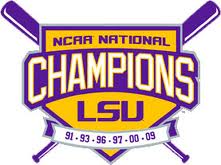 LSU freshman right-hander Ma'Khail Hilliard gave up his first two runs of the season in the first inning, but that was it, as Hilliard pitched six solid innings to help the Fighting Tigers beat Missouri 7-5 in the rubber match of the three-game series.
Missouri had three well-placed singles in the first inning to score two runs. But Hilliard allowed just three more hits and struck out six in six innings to run his record to 5-0.
LSU, Missouri, Ma'Khail Hilliard, Brandt Broussard, Zach Watson, Antoine Duplantis
---
Posted on 3/4/2018 6:03:00 PM.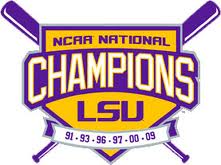 LSU finished off a solid weekend with a 4-2 victory over Southeastern Louisiana on Sunday afternoon. The win over the Lions followed up victories against Sacred Heart and Toledo on Saturday and Friday.
Good pitching from LSU was the theme. Zack Hess and Caleb Gilbert had outstanding starts in the first two games of the weekend.
LSU, Southeastern Louisiana, Antoine Duplantis, Daniel Cabrera, AJ Labas, Ma'Khail Hilliard
---
Posted on 2/25/2018 4:05:00 PM.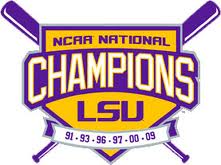 14th ranked LSU scored 23 runs in the first two games as they went into Sunday's contest looking to sweep 22nd ranked Texas. But Tigers' bats were shutdown by Longhorns pitching, meanwhile LSU got another shaky start from its starting pitching in a 11-1 loss.
Todd Peterson allowed five runs in four innings and the sophomore from Florida now has a 9.00 ERA after two starts.
LSU, Texas, Blair Henley, Antoine Duplantis, Todd Peterson
---
Posted on 2/21/2018 9:36:00 PM.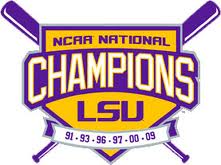 After a rough weekend against Notre Dame, LSU Coach Paul Mainieri was looking for a solid start from Cam Sanders. That didn't happen, but LSU quickly recovered and cruised to a 14-6 victory over UNO at Alex Box Stadium on Wednesday night.
The game got off to a horrible start for Sanders and the Tigers. The right-hander from Thibodaux failed to record an out and gave up three runs.
LSU, UNO, Paul Mainieri, Cam Sanders, Trent Vietmeier, Daniel Cabrera, Antoine Duplantis, Zach Watson
---
Posted on 6/30/2017 4:58:00 AM.
LSU baseball had its most successful season since winning the national championship in 2009 and Tiger Rag Associate Editor James Moran says the pieces are in place to make it to Omaha again next year. Moran says the biggest question is with the starting rotation as the Tigers top two starters, Alex Lange and Jared Poche, are moving on to pro ball.
LSU, Daniel Cabrera, Nick Stroz, Mason Doolittle, Zack Hess, Eric Walker, Antoine Duplantis, Zach Watson
---
Posted on 6/26/2017 9:20:00 PM.
A three-run 4th inning by Florida proved to be to much for LSU as the Gators held on for a 4-3 victory to take Game 1 of the best three series. Florida is now one win away from its first national championship.
LSU, Florida, Brady Singer, Antoine Duplantis
---
Posted on 6/4/2017 10:43:00 PM.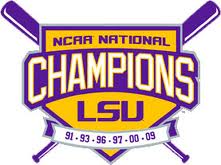 LSU scored early and Tigers starting pitcher Eric Walker handled the rest as the Bayou Bengals advanced to the Super Regionals with a 5-0 victory over the Rice Owls.
It's the second consecutive year LSU beat Rice to advance in the NCAA Tournament. It's the first 13th trip to the Super Regionals for the program, tied for second most all time.
LSU, Rice, Eric Walker, Josh Smith, Antoine Duplantis, Greg Deichmann, Zach Watson
---
Posted on 5/28/2017 5:05:00 PM.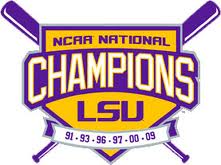 A three-run 4th inning and another great performance from freshman pitcher Eric Walker led to a 4-2 win over the Arkansas Razorbacks to claim the school's 12th SEC title, 6th for Coach Paul Mainieri tying him with Skip Bertman.
Walker (7-1) threw a complete game shutout against the Razorbacks earlier this season and nearly did it again on Sunday.
LSU, Arkansas, Eric Walker, Paul Mainieri, Josh Smith, Nick Coomes, Hunter Newman, Antoine Duplantis
---
Posted on 5/24/2017 8:38:00 PM.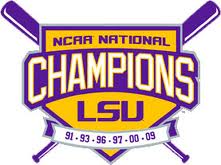 LSU won its 8th straight on Wednesday night with an 7-run victory over the Missouri Tigers in the SEC Tournament. Tigers second baseman Cole Freeman had a huge game as he went 4-for-4 with 4 RBIs and 2 runs scored in a 10-2 victory over Mizzou.
More
LSU, Missouri, Cole Freeman, Caleb Gilbert, Kramer Robertson, Antoine Duplantis
---
Posted on 5/11/2017 8:51:00 PM.
Alex Lange's curveball was dominant as it's been all season as the Tigers blanked Auburn 4-0 to move within a half-game of Florida and Mississippi State for first place in the overall standings in the SEC
.
Lange threw 118 pitches and went the distance, allowing five hits and striking out nine.
LSU, Auburn, Alex Lange, Antoine Duplantis
---
Next Entry