Posted on 8/1/2018 5:03:00 PM.
Attorney General Jeff Landry says "there is no doubt if I run I'll beat John Bel Edwards, and you can tell him that." That's from an interview with USA Today Network's Greg Hilburn, where the AG seemed to throw down the gauntlet and do everything shy of outright saying he's running for governor in 2019. UL Lafayette Political Science Professor Pearson Cross says there's nothing subtle about it.
More
Jeff Landry, John Bel Edwards, governor's race 2019, 2018, Louisiana, politics, Attorney General
---
Posted on 11/29/2017 3:00:00 AM.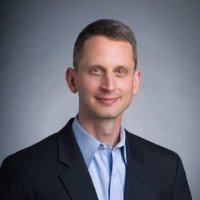 Kyle Duncan, the Louisiana nominee for the federal Fifth Circuit Court of Appeals seat will go before the Senate Judiciary committee today. Attorney General Jeff Landry has been lobbying for Duncan, who was nominated by President Donald Trump. He says especially for conservatives, this is an easy selection.
More
Kyle Duncan, Fifth Circuit Court of Appeals, Senate Judiciary Committee, Jeff Landry, Attorney General
---
Posted on 10/20/2017 12:40:00 PM.
Eight people were arrested in Acadiana on multiple charges of Medicaid welfare fraud. Attorney General Jeff Landry says there is a tremendous amount of abuse in Louisiana and his office will continue to fight to root out welfare fraud. He says Louisiana spends 14 billion dollars a year under the Medicaid expansion.
More
Medicaid fraud, Jeff Landry, Attorney General
---
Posted on 9/16/2017 9:12:00 AM.
Attorney General Jeff Landry is alerting consumers to be on the lookout when buying vehicles, as nearly one million vehicles were flooded in Texas and Florida during recent hurricanes. Landry says these flood-damaged vehicles could end up on the streets and sold to unsuspecting car buyers.

"Today, it's estimated that throughout the nation, there are over 300,000 flood damaged vehicles from past disasters. I don't want you to get taken for a ride."
Jeff Landry, Attorney General, flooded vehicles, flood damage
---
Posted on 1/11/2017 1:30:00 PM.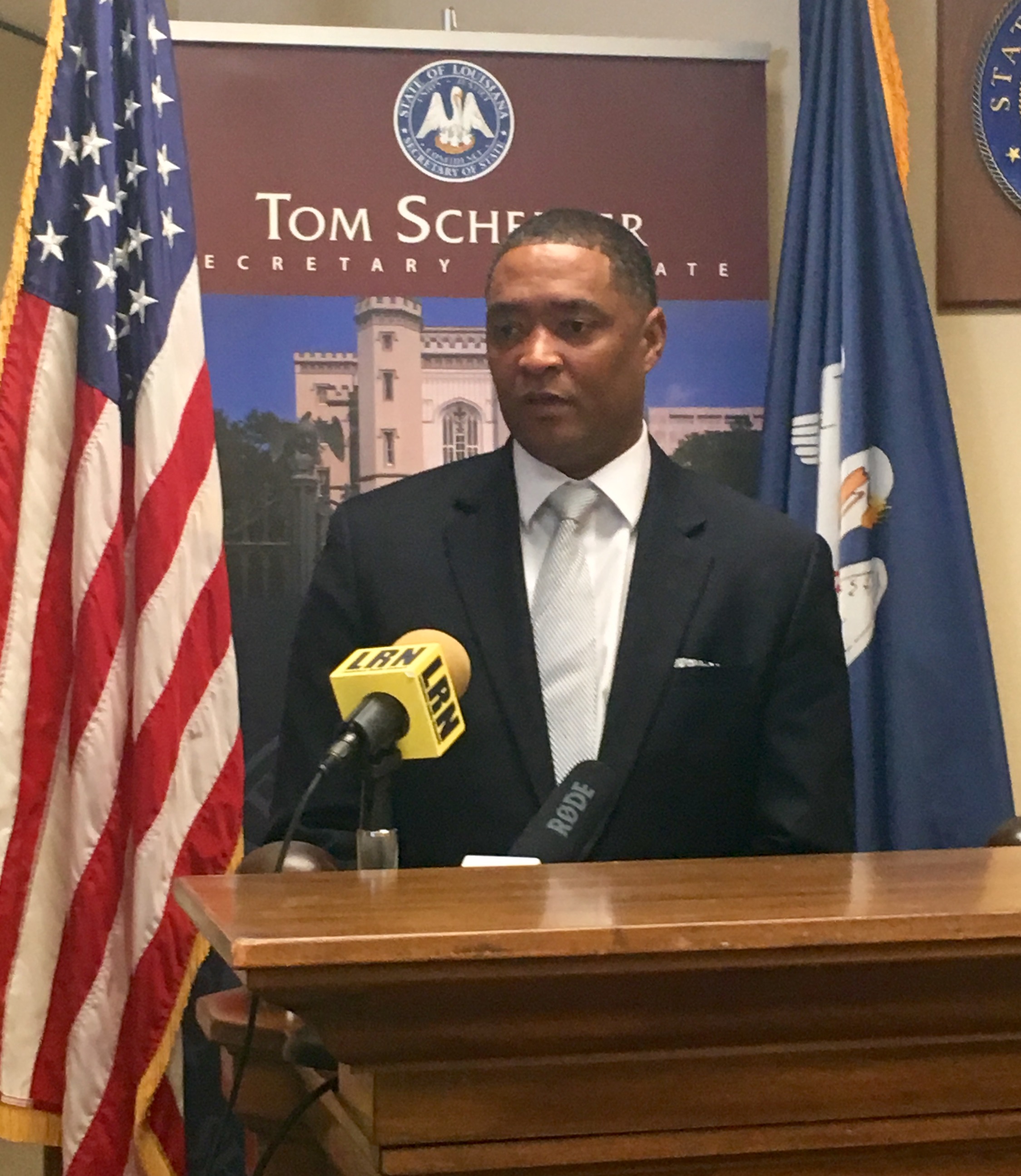 New Orleans Congressman Cedric Richmond urged members of the Senate Judiciary Committee today not to confirm Republican U.S. Senator Jeff Sessions of Alabama as the next United States Attorney General. Richmond says Sessions' beliefs are discriminatory and so are his actions.
More
Cedric Richmond, Jeff Sessions, Attorney General, Senate Judiciary Committee
---
Posted on 8/17/2016 3:50:00 AM.
The Attorney General's Office is working to make sure flood victims are protected from price gougers and scammers. AG Jeff Landry says there have been cases in other states, where fraud artists have shown up and identified themselves as FEMA inspectors.
More
Attorney General, Jeff Landry, The Great Flood 2016, flood, scam, price gougers
---
Posted on 7/29/2016 2:09:00 AM.
U.S. Attorney General Loretta Lynch meets today with the U.S. Attorney in Baton Rouge and other US Justice Department officials for a roundtable discussion. Former U.S. Attorney Don Cazayoux says Lynch is likely trying to learn more about the efforts to improve police relationships with the community and also the latest into the investigation of Alton Sterling's death.
More
attorney general, Loretta Lynch, Don Cazayoux, BR Shooting, Alton Sterling shooting
---
Posted on 5/19/2016 12:00:00 PM.
Attorney General Jeff Landry believes President Obama's mandate to allow transgender individuals to use the restroom of their gender identity is unlawful. Landry says the President's threat of defunding schools that don't comply jeopardizes student safety and creates a public education crisis.
More
Attorney General, Jeff Landry, President Obama, transgender
---
Posted on 5/17/2016 12:10:00 PM.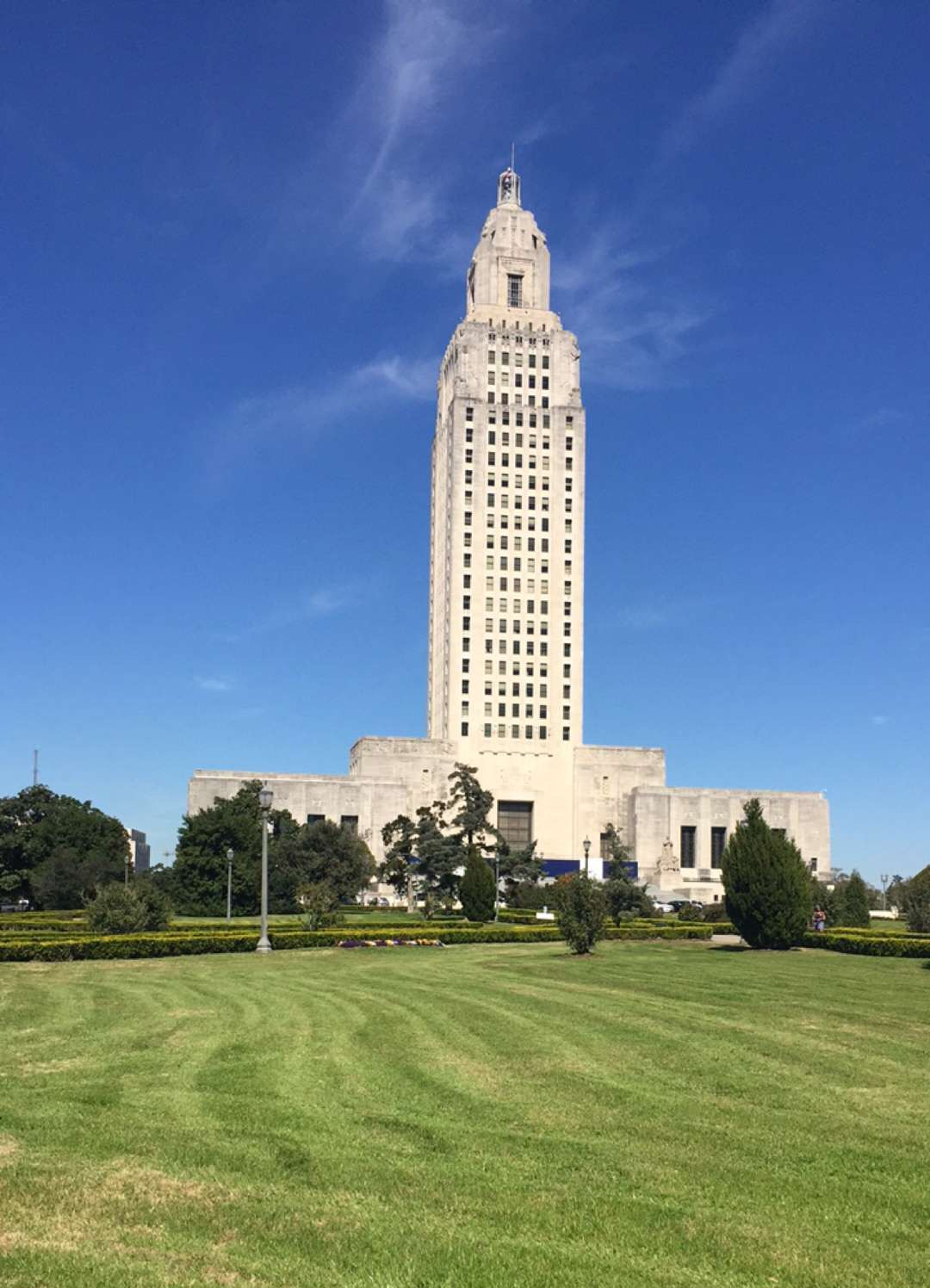 Spirited debate took place in a Senate committee today over the sanctuary cities bill that would punish cities who refuse to enforce the federal immigration law. The measure could prevent New Orleans and Lafayette, which are considered sanctuary cities, from borrowing dollars for construction projects. Metairie Senator Danny Martiny expressed concerns about the Attorney General having sole power over determining who is considered a sanctuary city.
More
Senate, Legislative session, sanctuary city, Danny Martiny, Attorney General, Jeff Landry
---
Posted on 3/25/2016 1:39:00 PM.
The Louisiana Attorney General's office is warning flood victims or those donating to charities that there are fraudulent people looking to make a quick buck. Spokesperson Ruth Wisher says educate yourself before you donate to a charity or hire a contractor. She says never donate to a charity that asks for cash or wire transfers and doesn't provide proof your contribution is tax deductible.
More
Attorney General, Jeff Landry, Ruth Wisher, flood, scams, FEMA
---
Next Entry