Posted on 4/21/2018 5:15:00 PM.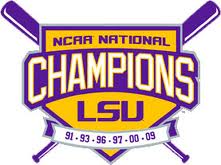 It was bound to happen. Freshman Ma'Khail Hilliard couldn't be outstanding every time out. Unfortunately, his first poor outing of the season came a night after LSU was blown out 11-0.
South Carolina jumped all of over Hilliard on Saturday and cruised to an 11-4 win to clinch a series victory.
LSU, South Carolina, NIck Coomes, Madison Stokes, Ma'Khail Hilliard, Austin Bain
---
Posted on 4/15/2018 6:44:00 PM.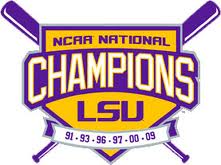 LSU trailed 7-3 heading into the bottom of the 9th inning, but a fielding error by Tennessee shortstop Andre Lipcius opened the door for the Tigers dramatic comeback, completed by freshman Daniel Cabrera's three-run homer and 9-7 win to complete a sweep of the Vols.
LSU, Tennessee, Paul Mainieri, Daniel Cabrera, Austin Bain
---
Posted on 3/7/2018 9:42:00 PM.

Despite striking out 14 times, UL-Lafayette mustered enough offense to beat LSU 4-3 in 10 innings. Jonathan Windham's soft liner into center field for only his second hit of the season drove home the winning run.
The win snapped LSU's five game winning streak over their I-10 rivals.
LSU, UL Lafayette, Nick Bush, AJ Labas, Austin Bain,
---
Posted on 4/23/2017 2:46:00 PM.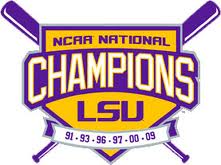 It was a miserable day in Lexington on Sunday. Cold, breezy and bone-chilling rain fell for much of the game. But that didn't seem to bother Kentucky. The Wildcats jumped on LSU starting pitcher Eric Walker early and kept adding on as the game went for a 10-2 victory over the Tigers.
LSU, Kentucky. Eric Walker, Justin Lewis, Austin Bain, Nick Coomes
---
Posted on 6/18/2015 10:05:00 PM.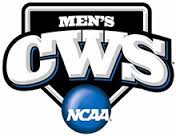 LSU went into its College World Series rematch with TCU ready to prove they were a better team then what they showed in a loss to the Horned Frogs on Sunday. While, LSU made some tremendous plays in the field, too many relievers were not on their game and the bats were quiet for most of the game in an 8-4 loss.
LSU, Paul Mainieri, Jake Fraley, Austin Bain, Zac Person, Kade Scivicqu
---
Posted on 4/6/2015 4:35:00 PM.
LSU's Austin Bain has been named SEC Co-Freshman of the week. Bain was oustanding out of the pen on Saturday as he pitched 6.2 shutout innings, allowing just three hits and a career-high nine strikeouts in a win over Alabama. Coach Paul Mainieri says Bain will start Sunday's game against Auburn.
(Picture courtesy of lsusports.net)
Austin Bain, Paul Mainieri, Jake Godfrey, Sunday starter
---
Posted on 4/4/2015 6:24:00 PM.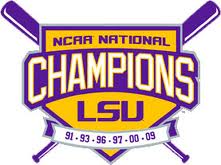 The LSU Tigers will likely spend Easter Sunday relaxing after a long, but successful series in Hoover, Alabama. The Tigers completed a sweep of the Crimson Tide on Saturday with a 6-4 victory in 13 innings
.
LSU, Alabama, extra innings, Andrew Stevenson, Austin Bain
---