Posted on 4/10/2018 11:13:00 AM.
A bill to extend foster care benefits in Louisiana from age 18 to as much as 21 years old in some cases was passed by the Senate Finance Committee. The money committee agreed to the legislation, even though it will cost the state an additional million dollars. Bossier City Senator Ryan Gatti of Bossier City says it's a tragedy when a foster child gets put on the street as they turn 18.
foster care, Ryan Gatti, BP settlement
---
Posted on 2/13/2017 8:14:00 PM.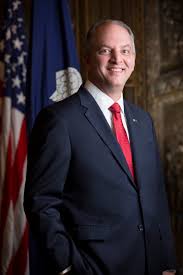 On the opening night of the special session, Governor John Bel Edwards laid out his reasons on why the state legislature should use 119-million dollars from the rainy day fund to address a 304-million dollar shortfall. Edwards says without using it, cuts will likely have to be made to higher education, public schools and social services like foster care.
"This is the most justified use of using the Rainy Day fund in my decade of public service," Edwards said.
John Bel Edwards, rainy day fund, budget cuts, BP settlement
---