Posted on 5/10/2018 1:29:00 PM.
An off-duty Slidell police officer, Dennis Neyland, aided the release of a kidnapped 83-year-old woman in Downtown Baton Rouge on Wednesday afternoon. The officer rescued the woman after fighting with the suspect in the middle of a road near Laurel and 4th. Baton Rouge Police spokesperson, Sergeant L'Jean McKneely says the heroic officer seized the moment.
BRPD, Kidnapping, Belle of Baton Rouge
---
Posted on 3/27/2018 12:02:00 PM.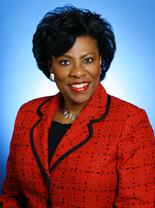 Attorney General Jeff Landry's decision not to charge the two officers who shot Alton Sterling is not the end of the case. The Baton Rouge Police Department will review the incident, and is expected to make a decision on the employment status of Officers Salamoni and Lake by the end of the week. Chief Murphy Paul says the public will have access to much of the same material as investigators.
More
Alton Sterling, Police Shooting, Baton Rouge, Sharon Weston Broome, Murphy Paul, BRPD, evidence
---
Posted on 9/27/2017 11:07:00 AM.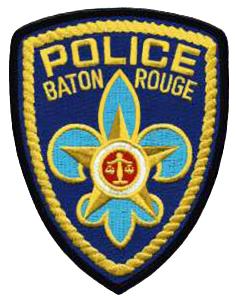 A 17-year-old has been arrested in connection to the death of an 8-month-old girl in Baton Rouge. Sgt. Don Coppola says over the weekend, authorities responded to a call reporting an unresponsive baby. He says their investigation determined the child was left in the care of the mother's boyfriend, Vincent Cummings.
More
Vincent Cummings, Katelyn Carter, Don Coppola, BRPD
---
Posted on 9/18/2017 11:54:00 AM.
A Baton Rouge man considered a person of interest in the shooting deaths of two black men last week, has bonded out of jail. 23-year-old Kenneth Gleason was arrested over the weekend on drug charges. Baton Rouge Police Sgt. Don Coppola says Gleason has yet to be cleared of the homicides.
More
Kenneth Gleason, BRPD, Don Coppola
---
Posted on 8/10/2017 11:30:00 AM.
Baton Rouge Police have made an arrest in the fatal armed robbery that cost a Tennessee truck driver his life. Sgt. L'Jean McKneely says they identified the suspect, 18-year-old Landry Carter, from his involvement in other robberies.
More
L'Jean McKneely, Landry Carter, BRPD, Keith Odom
---
Posted on 8/9/2017 10:16:00 AM.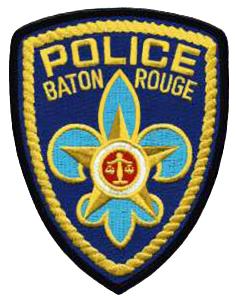 Baton Rouge authorities are searching for the gunman who fatally shot a Tennessee truck driver while he was changing a tire on his 18-wheeler yesterday morning. Sgt. Don Coppola says this is another tragic incident that claimed the life of 49-year-old Keith Odom.
More
Don Coppola, Keith Odom, armed robbery, BRPD
---
Posted on 7/17/2017 3:16:00 AM.
It was an early Sunday morning one year ago, when the lives of three law enforcement officers were lost and three others were injured in the tragic police ambush in Baton Rouge.
More
BRPD, Carl Dabadie, BRshooting, ambush
---
Posted on 6/30/2017 2:05:00 AM.
East Baton Rouge District Attorney Hillar Moore will provide more details today on last July's ambush on police officers in Baton Rouge. Moore has called a 10 AM press conference in which more details will be learned about Gavin Eugene Long, the gunman who ended up killing three officers and injuring three others.
More
Prem Burns, Hillar Moore, police ambush, BRPD, EBRSO
---
Posted on 6/29/2017 2:07:00 PM.
The state Office of Alcohol and Tobacco Control suspends the license of Reggie's Bar near the LSU campus following a sting operation by Baton Rouge Police. Sgt. L'Jean McKneely says officers patrolled Tigerland after learning of fights that were taking place in the parking lot of the strip of bars.
More
L'Jean McKneely, BRPD, Reggie's Bar, Tigerland
---
Posted on 6/14/2017 10:14:00 AM.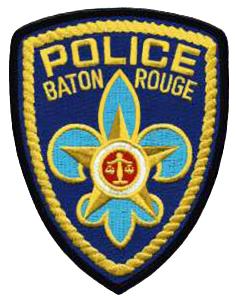 A suspect has died as a result of another officer-involved shooting in Baton Rouge. That's according to State Trooper Bryan Lee, who says Louisiana State Police is investigating the incident. He says the deadly encounter began when Baton Rouge Police conducted a traffic stop just before midnight.
More
Bryan Lee, BRPD, LSP, officer involved shooting
---
Next Entry