Posted on 8/10/2017 11:30:00 AM.
Baton Rouge Police have made an arrest in the fatal armed robbery that cost a Tennessee truck driver his life. Sgt. L'Jean McKneely says they identified the suspect, 18-year-old Landry Carter, from his involvement in other robberies.
More
L'Jean McKneely, Landry Carter, BRPD, Keith Odom
---
Posted on 8/9/2017 10:16:00 AM.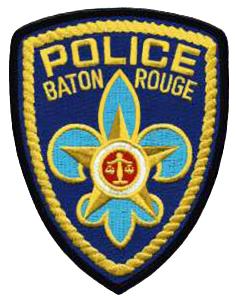 Baton Rouge authorities are searching for the gunman who fatally shot a Tennessee truck driver while he was changing a tire on his 18-wheeler yesterday morning. Sgt. Don Coppola says this is another tragic incident that claimed the life of 49-year-old Keith Odom.
More
Don Coppola, Keith Odom, armed robbery, BRPD
---
Posted on 7/17/2017 3:16:00 AM.
It was an early Sunday morning one year ago, when the lives of three law enforcement officers were lost and three others were injured in the tragic police ambush in Baton Rouge.
More
BRPD, Carl Dabadie, BRshooting, ambush
---
Posted on 6/30/2017 2:05:00 AM.
East Baton Rouge District Attorney Hillar Moore will provide more details today on last July's ambush on police officers in Baton Rouge. Moore has called a 10 AM press conference in which more details will be learned about Gavin Eugene Long, the gunman who ended up killing three officers and injuring three others.
More
Prem Burns, Hillar Moore, police ambush, BRPD, EBRSO
---
Posted on 6/29/2017 2:07:00 PM.
The state Office of Alcohol and Tobacco Control suspends the license of Reggie's Bar near the LSU campus following a sting operation by Baton Rouge Police. Sgt. L'Jean McKneely says officers patrolled Tigerland after learning of fights that were taking place in the parking lot of the strip of bars.
More
L'Jean McKneely, BRPD, Reggie's Bar, Tigerland
---
Posted on 6/14/2017 10:14:00 AM.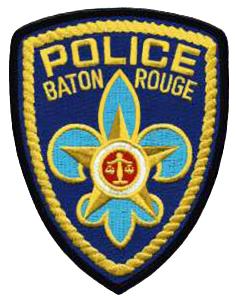 A suspect has died as a result of another officer-involved shooting in Baton Rouge. That's according to State Trooper Bryan Lee, who says Louisiana State Police is investigating the incident. He says the deadly encounter began when Baton Rouge Police conducted a traffic stop just before midnight.
More
Bryan Lee, BRPD, LSP, officer involved shooting
---
Posted on 5/5/2017 10:34:00 AM.
A Zachary man has been arrested after making threats against law enforcement on Facebook. The post referenced the DOJ's decision not to bring forth charges against the officers involved in the Alton Sterling case, saying "It's time Baton Rouge u didn't learn from the police killing." State Trooper Bryan Lee says State Police was informed about the post made by 38-year-old Thallemus Thomas.
More
Bryan Lee, Thallemus Thomas, BRPD, Facebook
---
Posted on 5/4/2017 12:12:00 PM.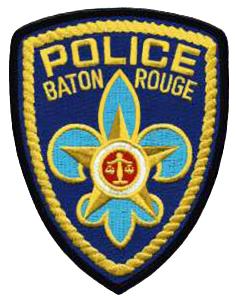 Baton Rouge Police don't expect any protests this weekend following the Department of Justice's decision in the Alton Sterling case, but they're prepared for anything. Cpl. L'Jean McKneely says they wanted to make sure they weren't last minute in responding to any potential incidents. So BRPD made some adjustments in their work schedule.
More
LíJean McKneely, BRPD, protests, Alton Sterling
---
Posted on 2/21/2017 5:25:00 AM.
The 56-year-old woman who tackled a man who was attacking a Baton Rouge Police officer on Sunday morning has been deemed a hero. Vickie Williams-Tillman was driving when she saw 28-year-old Thomas Bennett and a police officer in a physical altercation. She says she's just so happy that she was able to help Officer Billy Aime.
More
Thomas Bennett, Vickie Williams-Tillman, Office Amie, BRPD
---
Posted on 2/2/2017 11:25:00 AM.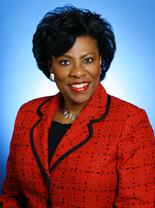 Newly elected Baton Rouge Mayor-President Sharon Weston Broome announces new policies aimed towards preventing unnecessary lethal force by police officers. Broome says these changes to the department's use of force policy stem from last July's officer involved shooting of Alton Sterling.
More
BRPD, Carl Dabadie, Sharon Weston Broome, use of force
---
Next Entry