Posted on 5/18/2017 11:22:00 AM.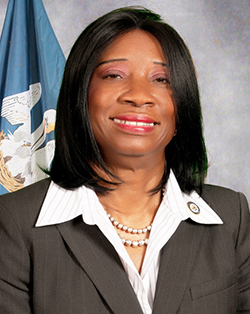 A measure that would penalize adults if they let a child who is 12 years old or younger handle a fully automatic weapon passed out of the House Criminal Justice Committee on a 7 to 6 vote. Shreveport Representative Barbara Norton says she brought forth this bill after a nine year old girl accidentally shot and killed her instructor with an Uzi submachine gun in Arizona.
More
legislative session, automatic machine guns, Barbara Norton, Tony Bacala
---
Posted on 5/8/2017 4:17:00 AM.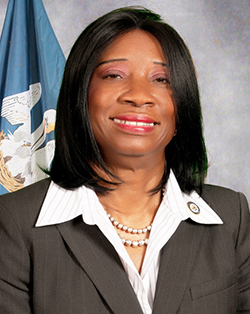 Today the full House is scheduled to take up a proposal to ban corporal punishment in public schools. Shreveport Representative Barbara Norton says 19 other states have similar laws on the books. She says children need a safe haven at school.
More
Barbara Norton, corporal punishment, regular session, schools
---
Posted on 4/26/2017 1:39:00 PM.
The House Education Committee advances a measure that would ban corporal punishment of any kind in public schools. House Bill 497 is by Shreveport Representative Barbara Norton who says there is no proof that spanking a student has actually worked at changing behavior.
corporal punishment, barbara norton,
---
Posted on 8/3/2016 5:37:00 AM.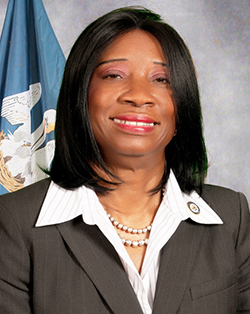 Shreveport police are searching for a suspect who vandalized and broke into the office of State Representative Barbara Norton. Norton says the outside of her office was vandalized last week, then someone broke into it on Sunday. She says whoever broke in, also changed one of the locks at her office.
More
Barbara Norton, Shreveport
---
Posted on 6/3/2016 5:10:00 AM.
The bill to require fourth through sixth graders in public schools to recite part of the Declaration of Independence every day won the approval of the House. Opponents of the bill say it's not fair to make students recite this passage, because there was slavery and women weren't allowed to vote when it was written. But Denham Springs Representative Valerie Hodges says this document is the foundation of our country.
More
Valerie Hodges, Declaration of Independence, Barbara Norton
---
Posted on 4/27/2016 11:03:00 AM.
A bill that would require movie theaters to use metal detectors was shot down in a House committee today. Prairieville Rep. Tony Bacala says this legislation creates a false sense of security. He says if someone wants to shoot up a movie theater, the first person to be killed is the 18-year-old minimum wage worker manning the metal detector.
More
movie theater, metal detector, Barbara Norton, Tony Bacala
---
Posted on 2/17/2016 3:30:00 AM.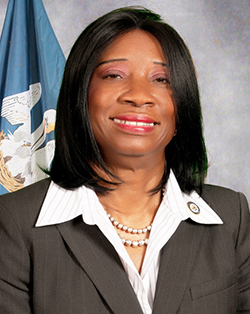 Shreveport Representative Barbara Norton has proposed a bill for the regular session that would require metal detectors to be installed at movie theaters. This would prevent people from bringing weapons into theaters.
More
Barbara Norton, regular session,
---
Posted on 7/27/2015 10:48:00 AM.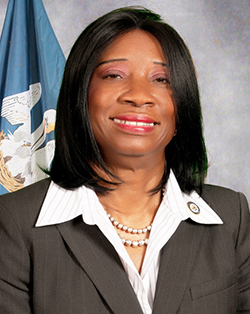 The Lafayette movie theater shooting has re-energized the debate of installing metal detectors inside movie theaters. Shreveport Representative Barbara Norton says she is already working on legislation to do just that.
metal detectors, movie theater, Lafayette, shooting, Barbara Norton
---
Posted on 6/11/2015 3:32:00 PM.
State lawmakers have voted to increase the state's cigarette tax by 50 cents. If the measure is not vetoed, the tax on a pack of cigarettes will go up from 36 cents to 86 cents on July 1. Leesville Representative James Armes voted against the tax hike; he says Louisiana benefits from having the third lowest tax in the country on cigarettes.
More
Louisiana Legislature, Cigarette Tax, James Armes, Barbara Norton
---
Posted on 5/20/2015 3:02:00 AM.

Michelle Southern reporting.
A House bill that would allow elementary school students to be taught gun safety is headed to the Senate. The legislation is by Baton Rouge Representative Blake Miguez who says firearm accident prevention and safety would be something kids should learn at a young age.
gun safety, chris broadwater, barbara norton, blake miguez
---
Next Entry