Posted on 4/4/2018 1:50:00 PM.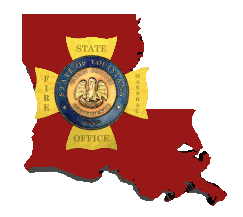 A fire in Bastrop claimed the lives of two children Wednesday morning. The two boys, seven and eight years old, died after a fire broke out that went undetected, but parents were able to able escape. State Fire Marshal Butch Browning says the parents barely made it out alive.
More
Bastrop, fire, Louisiana, children dead, Butch Browning
---
Posted on 1/14/2015 10:12:00 AM.
The mother of the two siblings killed in a house fire in Bastrop Monday, now faces criminal charges in their death. 4-year-old Tashae Johnson and her 3-year-old brother Clifton were killed in the fire after being left unattended in the home.
More
Butch Browning, Ciarria Johnson, fire, Bastrop, negligent homicide
---
Posted on 1/13/2015 10:24:00 AM.
Michelle Southern reporting.
Sad story out of Bastrop as two young children who authorities believe were left home alone while their mother was getting her hair done, died in a house fire. State Fire Marshal Butch Browning says the blaze, which ignited Monday afternoon, was likely started by a gas space heater inside the wood-framed home.
bastrop, ciarra johnson, tashae johnson, fire, bastrop, madison parish, clifton johnson, butch browning,
---