Posted on 5/24/2017 4:38:00 AM.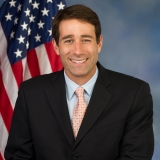 Vice President Mike Pence will be in Baton Rouge today to meet with business leaders. Baton Rouge Congressman Garret Graves says the frustration business owners have experienced over the last few years has peaked. He says in the first year of opening a small business, owners spend more than $80,000 just complying with federal regulations.
More
Garret Graves, Mike Pence, Baton Rouge, business
---
Posted on 5/23/2017 2:10:00 PM.
Vice President Mike Pence will travel to Louisiana tomorrow to discuss health care, jobs and the economy. The White House says the Vice President will participate in a listening session with local business leaders in the Baton Rouge area and he'll make remarks afterwards at Cajun Industries in Port Allen. LSU Political Science Professor Robert Hogan on the visit.
Mike Pence, Baton Rouge, listening session
---
Posted on 3/21/2017 11:39:00 AM.
Two suspects are in critical condition in the case of an apparent robbery in which a Breaux Bridge homeowner shot the men as they were trying to enter the residence armed with a gun. Major Ginny Higgins, with the St. Martin Parish Sheriff's Office, says one of the suspects rang the doorbell of the resident's home around 3am this morning.
Ginny Higgins, St. Martinville, St. Martin Parish, armed robbery, baton rouge
---
Posted on 2/16/2017 1:15:00 PM.
Baton Rouge Representative Steve Carter says letting the public decide whether to increase the gas tax to raise funds for traffic relief projects would be one option. He says a 23 cent tax is a possible solution in coming up with the $700 million; and leaders in the Capitol City are looking at what that money could go to.
gas tax, steve carter, baton rouge, traffic
---
Posted on 2/14/2017 4:47:00 PM.
Black community leaders are calling for an investigation into allegations that Baton Rouge Judge Mike Erwin used racial slurs against a woman at a local restaurant. Kaneitra Johnson of Baton Rouge posted on Facebook saying Erwin called her by the n-word at Sammy's Grill, but no other witnesses have come forward. Community activist Daniel Banguel says the matter still needs to be investigated.
More
mike erwin, judge, baton rouge, kaneitra johnson, racial slur, sammy's, baton rouge
---
Posted on 1/30/2017 6:26:00 PM.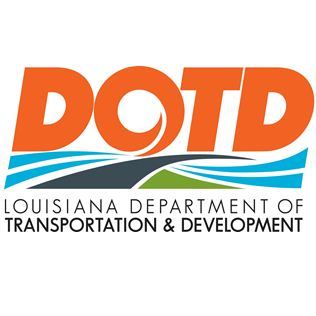 For the first time in the state's history, Louisiana's transportation department is looking to see if a private company wants to help pay for highway projects to alleviate congestion along the I-10 corridor in the Baton Rouge area. DOTD Secretary Shawn Wilson says investors have until March 31st to submit their proposals.
More
DOTD, I-10, Shawn Wilson, Baton Rouge
---
Posted on 12/21/2016 5:23:00 AM.
Baton Rouge has received funding to start plans for a commuter train between the Capitol City and New Orleans. John Spain with the Southern Rail Commission says the city received quarter of a million dollars to start planning for a new train station in downtown Baton Rouge, and the city has agreed to match the federal investment.
More
John Spain, Southern Rail Commission, passenger train, Baton Rouge, New Orleans
---
Posted on 12/7/2016 12:00:00 PM.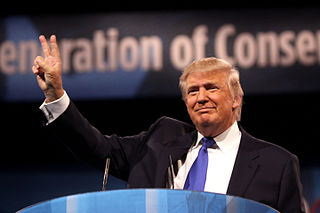 The Republican Party of Louisiana has confirmed President-elect Donald Trump will be in Baton Rouge on Friday for a get out to vote rally encouraging voters to cast their ballot for Republican John Kennedy for U.S. Senate.
More
Donald Trump, rally, Baton Rouge, John Kennedy
---
Posted on 11/30/2016 2:30:00 PM.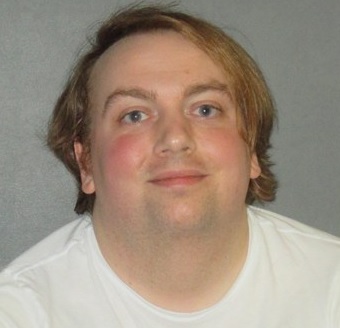 A Baton Rouge college student is under arrest for allegedly murdering and dismembering his parents in Tennessee. Knox County Sheriff Major Michael MaClean says 29-year-old Joel Michael Guy Junior went home for the Thanksgiving weekend and viciously stabbed his parents and tried to cover the crime up.
More
Baton Rouge, Knox County, Michael MaClean, Joel Michael Guy
---
Posted on 11/28/2016 10:33:00 AM.
Two people are dead and several injured following a shootout in Baton Rouge. State Police Col. Mike Edmonson says last night police responded to a shooting on Essen Lane. He says 48-year-old Terrell Walker allegedly shot his girlfriend, 30-year-old April Peck, multiple times while sitting in a car and then pushed her out of the vehicle.
More
Mike Edmonson, Baton Rouge, shooting
---
Next Entry