Posted on 10/19/2018 12:28:00 PM.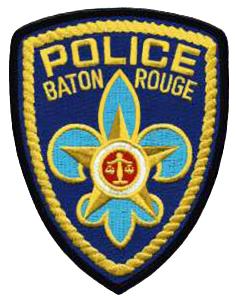 A woman who says she was raped 20 years ago recognizes her alleged rapist at a wedding reception last June and now that man is behind bars. 38-year-old John Louis Davis of Baker has been charged with aggravated rape after the woman got his name and contacted authorities. Baton Rouge Police Sergeant Don Coppola says the rape occurred during the early morning hours of New Year's Day in 1998.
Baker, Baton Rouge Police, wedding, aggravated rape, 20 years later
---
Posted on 9/29/2018 10:35:00 AM.
Baton Rouge Police announce the arrest of 20-year-old Dyteon Simpson of Baker in the fatal shooting of LSU basketball player Wayde Sims. Police Chief Murphy Paul says Simpson admitted to detectives he shot Sims.
Simpson also wears glasses and they were left at the scene. Investigators used DNA from the glasses which led them to questioning Simpson.
Wayde Sims, Murphy Paul, Dyteon Simpson, Baton Rouge Police, LSU
---
Posted on 5/1/2018 10:44:00 AM.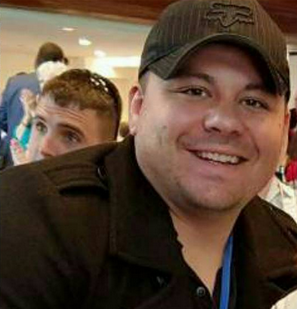 Former Baton Rouge police officer Blane Salamoni (pictured), who was involved in the fatal shooting of Alton Sterling, is now facing a battery charge from a separate arrest that took place one month before the shooting. Salamoni's attorney John Mclindon was asked about possible jail time for his client.
More
Blane Salamoni, Alton Sterling, battery charge, Baton Rouge police
---
Posted on 11/27/2017 11:19:00 AM.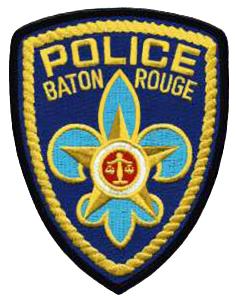 Baton Rouge Police say a 38-year-old man has been charged with cruelty to a juvenile after allegedly beating his son with a belt at his elementary school for getting suspended. Sgt. Don Coppola says Edward Humphrey dropped the child off at his mother's workplace when they received a call from the 11-year-old boy's mother when he was being treated in an ambulance for his injuries.
More
Baton Rouge Police, Don Coppola, whipping, Edward Humphrey
---
Posted on 11/16/2017 11:39:00 AM.
Baton Rouge Police have arrested a man in the 2014 killing of West St. John High School coach Juan Joseph. Sgt. Don Coppola says they had originally booked another man for the murder, but those charges were later dropped after the DA's office said the shooter was misidentified. Coppola says now Jamarcus Goodman is charged with second degree murder.
Don Coppola, Baton Rouge Police, Jamarcus Goodman, Juan Joseph
---
Posted on 7/17/2017 12:53:00 PM.
The Baton Rouge Police Department is looking for a man they say fatally shot and killed his ex-girlfriend. Sgt. Don Coppola says 52-year-old Robert Antoine is accused of opening fire on two individuals early Saturday morning, striking one whom police believe was his ex-girlfriend.
baton rouge police, Monique Maxie, Robert Antoine
---
Posted on 7/5/2017 5:51:00 PM.
On the one year anniversary of the shooting death of Alton Sterling, seven people were arrested during a protest at Baton Rouge Police Headquarters.
More
Alton Sterling, Baton Rouge Police, L'Jean McKneely,
---
Posted on 11/29/2016 12:38:00 PM.
Law enforcement agencies in Baton Rouge have settled a civil rights lawsuit filed by advocacy groups that alleged police used excessive force and psychical abuse during Alton Sterling protests. ACLU of Louisiana Executive Director Marjorie Esman says this agreement assures that citizens' rights are respected moving forward.
alton sterling, baton rouge police, aclu of louisiana, marjorie esman
---
Posted on 10/14/2016 10:57:00 AM.
A 20-year-old Baton Rouge man has been charged with negligent homicide in the shooting death of his mother. BRPD Sgt. L'Jean McKneely says the 37-year-old mother and her son got into a verbal argument, which turned physical.
More
Baton Rouge Police, L'Jean McKneely, Dexter Clay Jr, Melissa Clay
---
Posted on 9/16/2016 2:24:00 PM.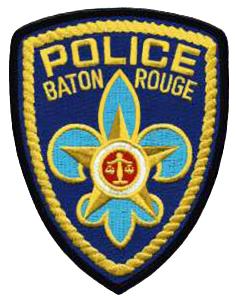 Baton Rouge first responders rescued a teenager from a chimney this morning after he decided to skip school. BRPD Cpl. L'Jean McKneely says the homeowner called the police when she heard someone calling for help inside her chimney.
More
Baton Rouge Police, L'Jean McKneely, burglary, chimney
---
Next Entry