Posted on 8/24/2018 3:03:00 AM.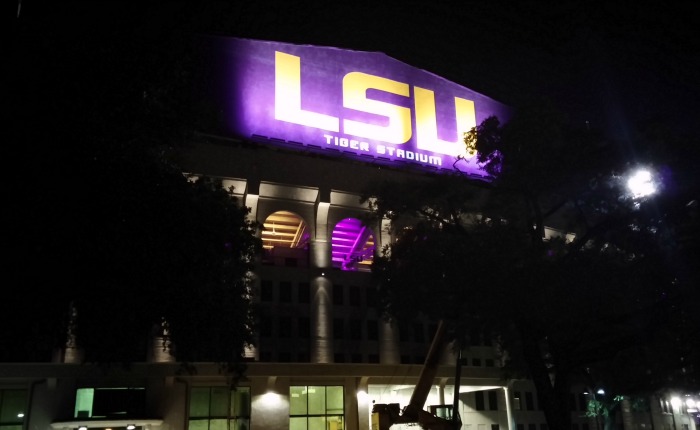 Purple and Gold fans can leave the flasks at home cause Death Valley's got a new option, The Chute, for those looking to toast the Tigers in victory or wash down the bitter taste of defeat with a cold brew. Any fan with a ticket can buy and drink beer in "The Chute" as long as they stay in that area.
Advocate Sports Columnist Scott Rabalais says it's a step forward for fan equality.
More
beer, booze, alcohol, LSU, Tiger Stadium, Death Valley, The Advocate, Scott Rabalais, Louisiana, 2018
---
Posted on 6/13/2018 3:34:00 PM.
A Shreveport craft beer's popularity has outpaced the expectations of the brewery behind the beverage. 318 Golden Ale, named for the area code where you can find the beer, was released in March.
More
318 Golden Ale, Great Raft Brewing, Craft Beer, Shreveport, 318, Beer, Brewery
---
Posted on 6/17/2017 2:51:00 AM.
Bayou Teche Brewing has a newly expanded Arnaudville brewery. President Karlos Knott says they added 50 percent more floor space, including new office space and an automated keg washing system. The expansion was needed to increase sales of their year-round LA 31 beers and seasonal beers. He says they're excited about a new fully-automatic smart brewhouse from the Italian manufacturer Simatec.
More
Karlos Knott, Bayou Teche Brewing, beer, Arnaudville
---
Posted on 4/19/2017 11:38:00 AM.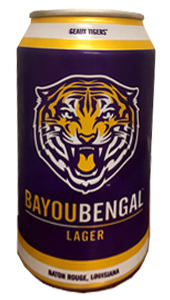 A proposal by Shreveport Representative Cedric Glover would put an end to official university beers. LSU and UL-Lafayette already have their own trademarked beers from local breweries. Glover says in Louisiana, you can't drink under the age of 21, which applies to most college students. He says schools branding their own alcohol only encourages underage drinking.
More
Cedric Glover, beer, LSU, ULL,
---
Posted on 5/29/2016 4:40:00 AM.
LSU fans will help choose the taste of the official beer of LSU. Cofounder of Tin Roof Brewery in Baton Rouge, William McGehee, says people age 21 and over can go to TinRoofBeer.com to register to be part of a tasting panel that will select the new LSU brew from different ales and lagers.
More
William McGehee, Tin Roof Brewery, LSU, beer
---
Posted on 9/25/2015 11:46:00 AM.
With more than 7,000 LSU fans in upstate New York this weekend for the game, some are worried Syracuse might not have enough beer to accommodate The Tigers. Visit Syracuse Communications Manager Nikita Jankowski says they've partnered with Visit Baton Rouge to enhance LSU fan's experience in the college town.
More
Visit Syracuse, Syracuse, Visit Baton Rouge, Nikita Jankowski, beer
---
Posted on 2/26/2015 12:23:00 PM.
Two Slidell residents have been arrested after they allegedly forced a one-year-old to drink beer. Slidell police detective Daniel Seuzenau says the child's grandfather noticed signs of abuse.
"So we opened up an investigation and discovered that Brett Flower, who is the boyfriend of the mother, Krysten Verdin, was pouring beer down the child's throat."
Slidell, one-year-old, beer, Krysten Verdin, Brett Flower
---
Posted on 8/15/2013 9:52:00 AM.
Fans traveling to ULM games in Monroe this season will be able to buy beer in Malone Stadium. New ULM Athletic Director Brian Wickstrom says he wants to enhance concessions by adding a $4 beer beverage option. Wickstrom says all signs point to this being a good idea.
ULM, Brian Wickstrom, Beer
---