Posted on 8/15/2017 4:43:00 AM.
U.S. Senator Bill Cassidy is still optimistic the Senate can pass a health care bill to repeal and replace the Affordable Care Act. Cassidy, along with Senators Lindsey Graham and Dean Heller have constructed a measure, which Cassidy says is the only instrument the Republicans have left. He says their solution is to give the power to the states by giving them federal health care dollars through a federal block grant.
More
Obamacare, Health care, Bill Cassidy
---
Posted on 7/31/2017 4:42:00 PM.
U.S. Senator Bill Cassidy met with White House officials Monday afternoon to discuss proposals to repeal and replace the Affordable Care Act. Before the meeting started, Cassidy said he's not giving up on repealing the current federal health care law, because it fails the Jimmy Kimmel test.
More
Bill Cassidy, health insurance, Jimmy Kimmel
---
Posted on 7/11/2017 4:57:00 AM.
The U.S. Senate is waiting on Majority Leader Mitch McConnell to make revisions to proposed legislation that would repeal and replace the nation's health care law. Republican Bill Cassidy says the initial Senate healthcare plan doesn't have enough support, so he hopes McConnell uses some of the ideas the senior Senator from Louisiana suggested months ago.
More
Obamacare, healthcare, Bill Cassidy, Affordable Care Act, Mitch McConnell
---
Posted on 5/9/2017 9:03:00 AM.
Michelle Southern reporting.
Louisiana US Senator Bill Cassidy appeared on Jimmy Kimmel Live to talk about his "Kimmel Test" when it comes to the nation's healthcare plan. Kimmel gave an emotional monologue last week about his new baby who was born with a heart defect, but surgery saved his life.
jimmy kimmel live, bill cassidy, healthcare, jimmy kimmel test,
---
Posted on 5/5/2017 11:35:00 AM.
The healthcare bill approved by the US House still has a long way to go in the legislative process. The next step for the plan is to get approval from the US Senate. Senator Bill Cassidy says there will likely be some changes made to the bill before it gets through the Upper Chamber.
More
Bill Cassidy, healthcare, Obamacare
---
Posted on 4/27/2017 12:31:00 PM.
US Senator Bill Cassidy says President Donald Trump's tax reform plan will simplify the tax code, create jobs and incentivize investment and growth. Cassidy says he likes that Trump is engaged and following through with his campaign promises.
More
President Donald Trump, Bill Cassidy, tax plan
---
Posted on 4/6/2017 5:34:00 AM.
U.S. Senator Bill Cassidy is behind legislation that seeks to address the growing obesity rate in America. Cassidy says the Treat and Reduce Obesity Act would make weight loss treatment more accessible to those on Medicare. He says the bill allows Medicare to cover the cost of new prescription drugs for chronic weigh management.
More
Bill Cassidy, obesity, Medicare, healthcare
---
Posted on 2/23/2017 11:10:00 AM.
Republican U.S. Senator Bill Cassidy faced a rowdy crowd at a town hall meeting in Metairie yesterday as many upset residents screamed at him about healthcare, the travel ban, and public education. This is a trend around the country at town hall meetings with Republican lawmakers. UL-Lafayette Political Science Professor Pearson Cross says in the past, these types of protests have proven effective.
More
Bill Cassidy, Pearson Cross, town hall meeting, protest
---
Posted on 1/23/2017 2:09:00 PM.
Republican U.S. Senator Bill Cassidy presented a health care plan this morning on Capitol Hill that would give states the ability to decide if they want to keep Obamacare. Cassidy says Republicans believe that if you like your health insurance, than you should keep it.
Bill Cassidy, Patient Freedom Act, Susan Collins, Obamacare
---
Posted on 1/9/2017 6:04:00 AM.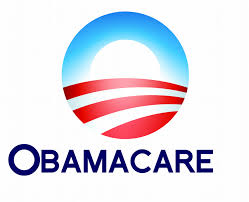 Governor John Bel Edwards has sent a letter to Congress urging national leaders not to repeal the Affordable Care Act. But US Senator Bill Cassidy says Obamacare isn't working for everyone. He says when premiums and deductibles cost thousands of dollars, that's anything but affordable.
More
Bill Cassidy, Rebekah Gee, Obamacare
---
Next Entry