Posted on 2/23/2017 11:10:00 AM.
Republican U.S. Senator Bill Cassidy faced a rowdy crowd at a town hall meeting in Metairie yesterday as many upset residents screamed at him about healthcare, the travel ban, and public education. This is a trend around the country at town hall meetings with Republican lawmakers. UL-Lafayette Political Science Professor Pearson Cross says in the past, these types of protests have proven effective.
More
Bill Cassidy, Pearson Cross, town hall meeting, protest
---
Posted on 1/23/2017 2:09:00 PM.
Republican U.S. Senator Bill Cassidy presented a health care plan this morning on Capitol Hill that would give states the ability to decide if they want to keep Obamacare. Cassidy says Republicans believe that if you like your health insurance, than you should keep it.
Bill Cassidy, Patient Freedom Act, Susan Collins, Obamacare
---
Posted on 1/9/2017 6:04:00 AM.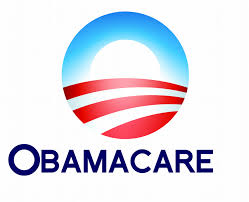 Governor John Bel Edwards has sent a letter to Congress urging national leaders not to repeal the Affordable Care Act. But US Senator Bill Cassidy says Obamacare isn't working for everyone. He says when premiums and deductibles cost thousands of dollars, that's anything but affordable.
More
Bill Cassidy, Rebekah Gee, Obamacare
---
Posted on 12/8/2016 3:40:00 AM.
A landmark mental health reform bill co-authored by Republican U.S Senator Bill Cassidy is on its way to be signed into law by the President. Cassidy says this measure will expand access to resources for those who need treatment for mental illnesses.
More
Bill Cassidy, mental health, reform
---
Posted on 12/1/2016 10:40:00 AM.
A bill co-authored by US Senator Bill Cassidy that seeks to reform mental healthcare has passed the US House and could receive Senate approval next week. Cassidy says this legislation is two years in the making, with the goal of making sure patients are not denied care. He says the bill should foster more mental health professionals, as well as create more outpatient treatment settings.
More
Bill Cassidy, mental health, mental illness,
---
Posted on 11/9/2016 10:48:00 AM.
Louisiana's soon-to-be senior U.S. Senator says he's looking forward to working with Donald Trump to enact real change in Washington. Republican Bill Cassidy says Trump's election to the White House will allow the GOP controlled Congress to roll back the last eight years of harmful policies on working Americans
.
Bill Cassidy, Donald Trump, Obamacare, American jobs
---
Posted on 10/6/2016 12:44:00 PM.
There are concerns the potential damage Florida could receive from Hurricane Matthew would interfere with the federal disaster aid coming to Louisiana. But U.S. Senator Bill Cassidy doesn't think so.
More
Hurricane Matthew, Florida, Bill Cassidy, The Great Flood 2016, federal disaster aid
---
Posted on 9/27/2016 5:25:00 PM.
The continuing resolution that contains money for flood relief efforts in Louisiana is tied up in politics, and the clock is ticking before Congress' fall recess. US Senator Bill Cassidy says they're going back and forth because Senate Democrats want funding for the water crisis in Flint, Michigan, in the spending bill as well.
More
Bill Cassidy, continuing resolution, flood
---
Posted on 9/22/2016 1:55:00 PM.
Michelle Southern reporting.
US Senator Bill Cassidy announced today that Louisiana has been included in a bill that contains $500 million dollars in federal disaster relief. The Governor requested $2.8 billion. Cassidy referred to the half billion as a down payment.
Bill cassidy, John Bel Edwards, #laflood, disaster aid
---
Posted on 9/6/2016 3:01:00 AM.
Congress reconvenes for the fall session today, which means the discussion begins about getting more federal aid to Louisiana. Governor John Bel Edwards wants Congress to approve a $2 billion federal aid package that will cover housing, economic development and infrastructure repairs. In a letter to the White House, the governor called it a reasonable request. Republican US Senator Bill Cassidy is optimistic Congress will help.
More
Bill Cassidy, The Great Flood 2016, John Bel Edwards, Mitch McConnell
---
Next Entry