Posted on 10/30/2018 6:39:00 AM.
U.S. Senator Bill Cassidy, M.D. will host the Louisiana Mental Health Summit today to bring together federal, state, and local leaders to discuss methods to improve mental health care in Louisiana.
Cassidy says many sheriffs note local jail is the largest provider of mental health services in most parishes and that puts a strain on communities.
More
Bill Cassidy, Louisiana Mental Health Summit, SAMSA
---
Posted on 10/26/2018 12:32:00 PM.
Senator Bill Cassidy has made a statement following the arrest of Cesar Sayoc Jr., a Florida man who is suspected on sending out suspicious packages to various politicians and CNN, saying there is no place in American politics for physical threats and violence.
More
Bill Cassidy, Steve Scalise, mail bomb arrest, Cesar Sayoc Jr.
---
Posted on 8/1/2018 7:41:00 AM.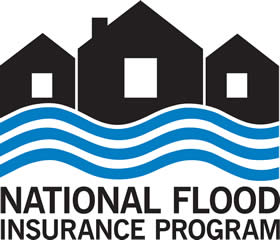 Congress has extended the National Flood Insurance Program for another four months. It was set to expire before midnight, but the Senate voted to keep it going. Louisiana Senator Bill Cassidy says he's not happy they settled for another short term fix, but it had to be done temporarily
.
Bill Cassidy, John Kennedy, flood insurance, 4 month extension, National Flood Insurance program
---
Posted on 7/5/2018 3:26:00 PM.
The US Army Corps of Engineers has appropriated nearly 1.4 billion dollars to Louisiana for flood and hurricane protection projects. 343-million dollars will go towards completing the long-delayed Comite River Diversion Canal, which could protect thousands of homes in East Baton Rouge and Livingston Parish from flooding.
Senator Bill Cassidy says the federal government got a clue after seeing the effects of flooding in Louisiana.
More
Bill Cassidy, Garret Graves, US Army Corps of Engineers
---
Posted on 6/28/2018 1:43:00 PM.
After an invite from US Senator Bill Cassidy, US Transportation Secretary Elaine Chao will be taking a trip to the Bayou State on official business. She'll be visiting to assess infrastructure needs, including ports.
More
US Transportation, Bill Cassidy, Elaine Chao, Infrastructure, Ports
---
Posted on 6/15/2018 12:37:00 PM.
The US Senate approves legislation to honor former Saints standout and ALS advocate Steve Gleason with the Congressional Gold Medal which is the highest honor a citizen can receive from Congress.
Senator Bill Cassidy, one of the bill's sponsors, speaks about his experience meeting Gleason.
More
Steve Gleason, Bill Cassidy, New Orleans Saints
---
Posted on 1/31/2018 12:19:00 PM.
An Amtrak train carrying Republican members of Congress to a retreat in West Virginia, including Senator Bill Cassidy and Baton Rouge Representative Garret Graves collided with a garbage truck near Charlottesville, Virginia. Officials says one in the garbage truck is dead and another is seriously injured. Cassidy describes what happened.More
Bill Cassidy, Garret Graves, train accident
---
Posted on 1/25/2018 1:56:00 PM.
The federal government is back open after Congress reached an agreement to hold a vote on the Dream Act before it expires in March. The Dream Act provides temporary legal status to people who were brought to the U.S. as children. A proposed deal would see funding for President Trump's border wall in exchange for a Dreamer resolution, and Senator Bill Cassidy says drug traffickers can pay for the wall.
drug trafficking, DACA, the wall, Bill Cassidy
---
Posted on 1/5/2018 12:49:00 PM.
The Department of the Interior has submitted a proposal to open up offshore drilling in federal waters off the coast of most of the US. This program would allow drilling outside of the zone currently restricted to the western and central Gulf of Mexico. Senator Bill Cassidy says the 30-year drilling moratorium has cost the country thousands of good jobs…
Oil, Bill Cassidy, Trump Administration
---
Posted on 12/20/2017 12:23:00 PM.
U.S. Senator Bill Cassidy says the Tax Cuts and Jobs Act approved by Congress does more than just cut taxes for working families. Cassidy says the legislation also allows victims of last year's floods in North and South Louisiana to deduct all of their personal casualty losses from their taxable income, which could means thousands of dollars.
More
Bill Cassidy, tax reform, flood victims, Historical Tax Credit, coastal erosion
---
Next Entry