Posted on 9/18/2017 6:49:00 PM.
LSU has taken the final step in the medical marijuana contract process, which means patients with debilitating conditions could have the drug in their hands some time next year. LSU vice president for Agriculture Dr. Bill Richardson says the agreement with the cannabis company GB Sciences is done; and he predicts they'll be moving quickly to begin cultivation.
bill richardson, medical marijuana, cannabis, GB Sciences
---
Posted on 6/17/2017 5:42:00 PM.
The LSU AgCenter selects a vendor for the medical marijuana program. Chancellor Dr. Bill Richardson says this is the last major hurdle to getting the drug into the hands of those who need it.

He says the details of the agreement have not been released, but the plan is to contract with a Las Vegas research company called GB Sciences.
More
Bill Richardson, LSU AgCenter, medical marijuana,
---
Posted on 10/3/2016 2:57:00 AM.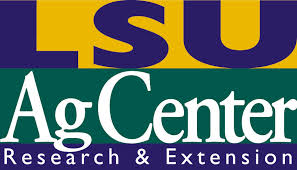 The LSU AgCenter is continuing with plans to grow medical marijuana and hope to have seeds in the ground early next year. AgCenter President Dr. Bill Richardson says they should have a business plan in place this month and they are working closely with law enforcement to ensure they are comfortable with every aspect.
More
medical marijuana, LSU AgCenter, Bill Richardson
---
Posted on 6/24/2016 1:59:00 PM.
The LSU Board of Supervisors gives the school's ag center the green light to begin the process of growing medical marijuana that would be dispensed to eligible Louisiana patients. LSU Ag Center Chancellor Doctor Bill Richardson says they plan to grow medical weed on private property, away from campus, inside a facility that needs to be built.
More
LSU Board of Supervisors, LSU, AgCenter, medical marijuana, Bill Richardson
---
Posted on 4/5/2016 11:04:00 AM.
LSU Vice President for Agriculture Bill Richardson says the school is debating whether or not it will grow medical marijuana. He says several bills in this regular session outline the regulations that could help them make a decision. Richardson says they are still a ways away from offering medical marijuana to the public.
More
Bill Richardson, LSU, medical marijuana
---
Posted on 9/5/2014 2:13:00 AM.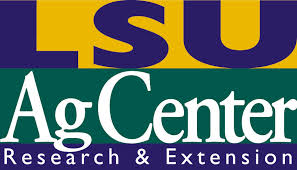 Michelle Southern reporting.
According to the LSU AgCenter, even though demand for food and fiber is growing faster than ever, the agriculture workforce and the number of Ag science teachers is shrinking. Mike Burnett is the executive associate dean with the College of Agriculture at LSU. He says these shortages have been happening for quite some time.
agriculture teachers, mike burnett, lsu ag center, bill richardson
---