Posted on 8/30/2018 2:56:00 AM.
The Republican Judiciary PAC is backing a constitutional amendment on the fall ballot that would require unanimous jury verdicts in all criminal cases. It's yet another conservative organization who's backing what was legislation that began with one of the Capitol's most liberal lawmakers. Erath Representative, Republican Blake Miguez says he's backing the amendment and hopes other right leaning voters will as well.
More
Blake Miguez, unanimous jury, law, courts, criminal justice, Louisiana, conservative, 2018
---
Posted on 6/19/2018 6:45:00 AM.
The House Ways and Means Committee meets today to discuss revenue bills that would raise revenue to prevent or soften proposed cuts to state services. New Iberia Rep. Terry Landry has authored the legislation Governor Edwards supports. Landry's measure would renew a half-cent of an expiring one-cent sales tax and the Democrat says there's public support behind his legislation.
Blake Miguez, Terry Landry, sales tax, third special session, Louisiana legislature
---
Posted on 6/6/2018 1:07:00 PM.
Conservatives in the House are punching back again the Governor's claims that they're at fault for the legislative gridlock and partisan conflicts that grounded yet another special session. Erath Representative Blake Miguez says after a House tax plan that raised 400-million dollars was rejected, some Republicans may be losing interest in voting for any revenue measure.
Blake Miguez, House of Representatives, John Bel Edwards
---
Posted on 5/3/2018 10:54:00 AM.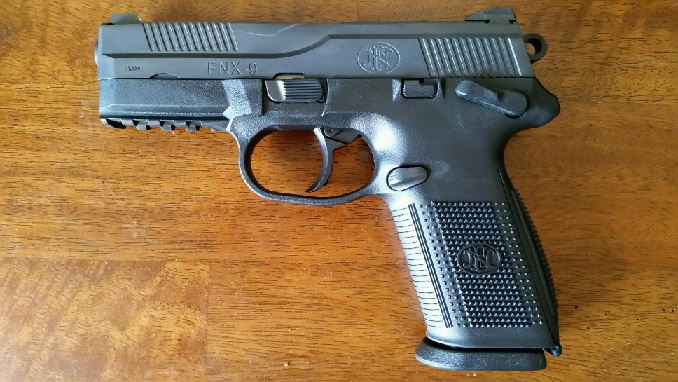 A concealed carry on campus bill passed the House. The bill allows school visitors with a concealed carry permit to possess a firearm while on campus, but does not allow school officials or students with a permit to carry. Baton Rouge Representative Denise Marcelle says allowing concealed handguns on campus would detract from educator's time with students.
More
school safety, concealed carry permit, guns in schools, Blake Miguez
---
Posted on 4/27/2018 5:35:00 AM.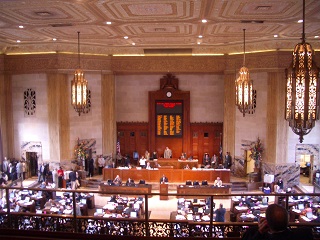 Concealed carry permit holders could bring a gun into a school or university building under legislation heading to the House floor. The controversial measure cleared the House Criminal Justice Committee on a narrow 9-8 vote. Erath Representative Blake Miguez says his legislation doesn't arm teachers, just visitors who have a concealed handgun permit.
Concealed carry permit, guns in schools, legislation, Blake Miguez
---
Posted on 3/28/2018 2:10:00 PM.
The House Natural Resources Committee approved a bill requested by the Louisiana Department of Wildlife and Fisheries to increase the price of hunting licenses to 20 dollars and fishing licenses to $13.50. LDWF Secretary Jack Montoucet says the current fees do not pay for what the department needs going forward.
More
LDWF, Jack Montoucet, fees, hunting, fishing, sportsmen, Blake Miguez
---
Posted on 2/18/2018 4:57:00 PM.
Governor Edwards and state lawmakers return to Baton Rouge Monday for a special session to find a solution to the looming fiscal cliff that threatens to gut popular programs like TOPS. The governor is seeking tax reform, and Republicans want spending reductions.
More
special session, Louisiana, budget, fiscal cliff Alan Seabaugh, Sam Jones, Blake Miguez
---
Posted on 5/19/2016 1:13:00 PM.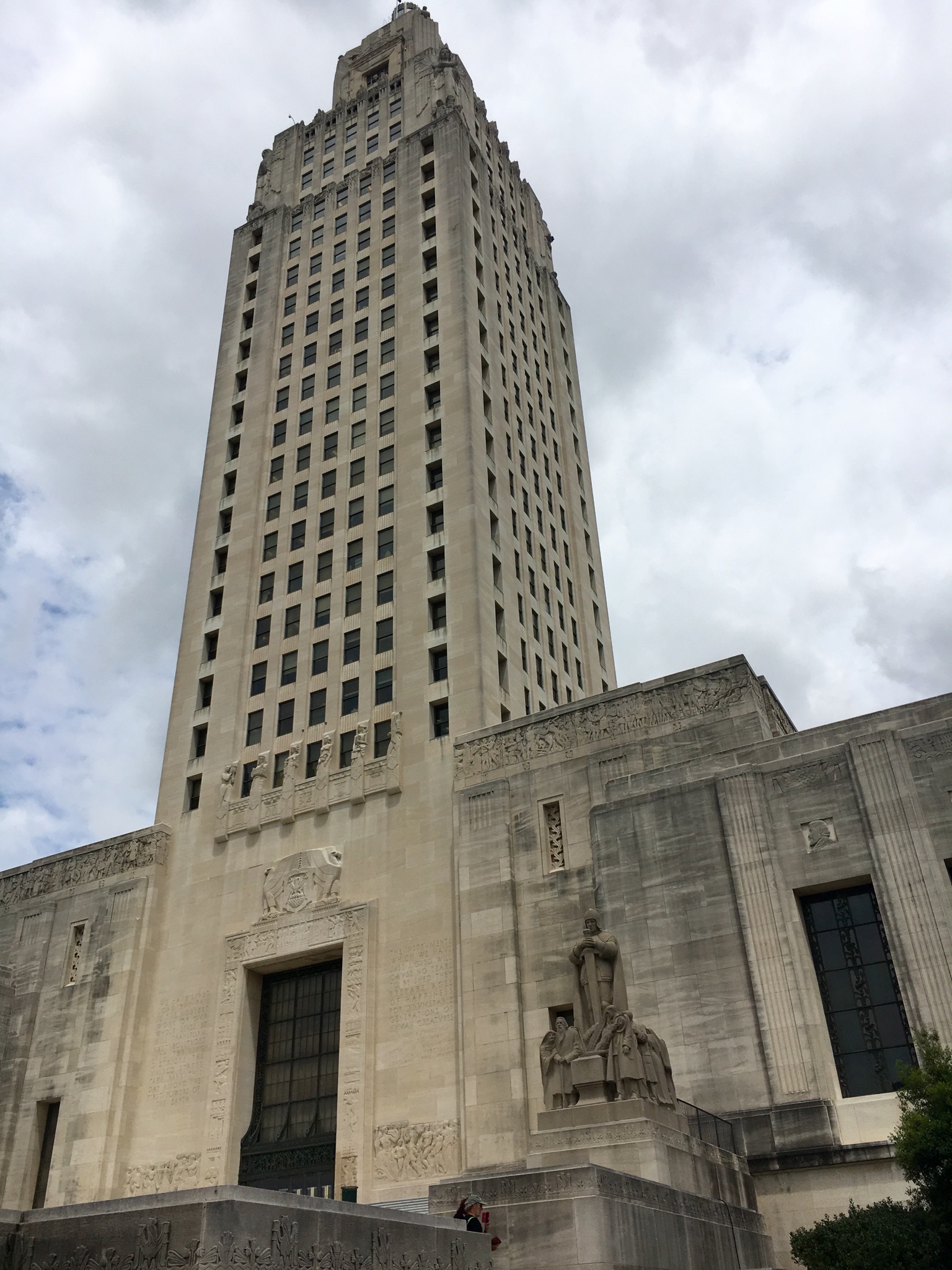 The bill seeking equal pay for men and women who perform the same job failed to make it out of the House Labor Committee. Shreveport Representative Alan Seabaugh opposes the bill. He says there is already a law on the books that prevents pay discrimination based on gender.
More
Alan Seabaugh, Ted James, Helena Moreno, Blake Miguez, equal pay
---
Posted on 7/7/2015 2:19:00 AM.
Governor Bobby Jindal signed into law a bill that allows gun safety education to be taught in elementary public schools. The measure lets Louisiana's schools provide age appropriate classroom instruction regarding firearm accident prevention and safety. Author of the legislation, Erath Rep. Blake Miguez, says the Eddie Eagle Gunsafe Programs is like teaching kids "stop, drop, and roll" when on fire.
More
Eddie Eagle Program, Blake Miguez, Bobby Jindal, public school
---
Posted on 5/20/2015 3:02:00 AM.

Michelle Southern reporting.
A House bill that would allow elementary school students to be taught gun safety is headed to the Senate. The legislation is by Baton Rouge Representative Blake Miguez who says firearm accident prevention and safety would be something kids should learn at a young age.
gun safety, chris broadwater, barbara norton, blake miguez
---