Posted on 9/19/2018 1:04:00 PM.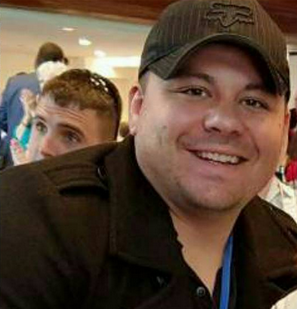 The attorney for Blane Salamoni is responding to the recent document brought up by the legal team for the family of Alton Sterling. An email from a year before the Sterling shooting, was unearthed that called the former Baton Rouge police officer "nuts" during an altercation with another officer. Attorney John McLindon says the email will likely not make it into court during the civil case
.
John McLindon, Blane Salamoni, Alton Sterling, email, nuts
---
Posted on 9/18/2018 11:38:00 AM.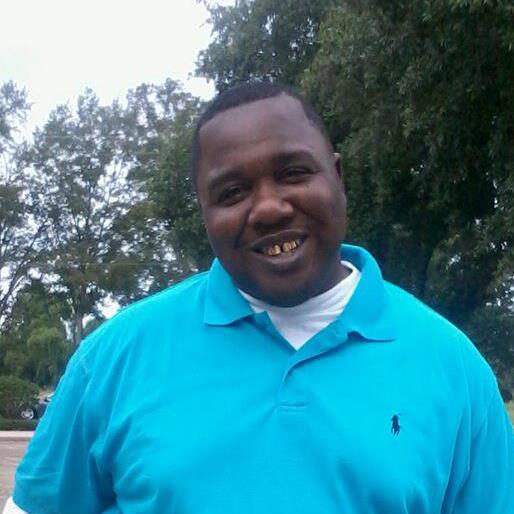 The civil case involving the Alton Sterling shooting has uncovered a communication sent one year before Sterling's shooting death by Officer Blane Salamoni where one his superiors questioned the former Baton Rouge cop's sanity. Sterling Family Attorney Chris Stewart says the revelation validates the family's claim that Salamoni should have never been given a badge.
More
Alton Sterling, Police Shooting, Baton Rouge, Blane Salamoni, Email, Chris Stewart, Michael Adams
---
Posted on 7/5/2018 7:38:00 AM.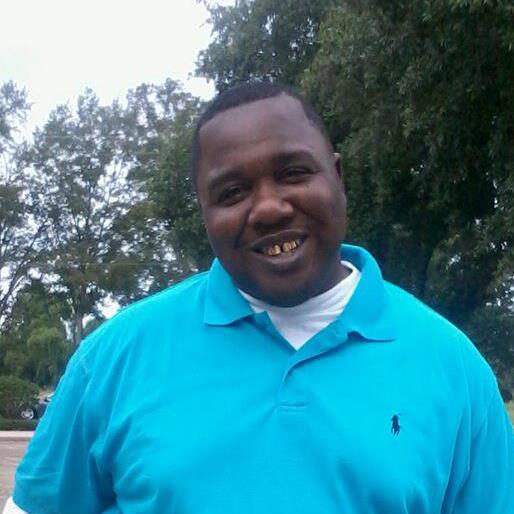 Today marks two years since the shooting death of Alton Sterling by former Baton Rouge Police Officer Blane Salamoni. Since then legislation was passed to address the gap in trust between some Louisiana communities and law enforcement.
State Representative Ted James says they've had initial success with programs aimed at increasing training for cops on how to interact with communities they serve.
Alton Sterling, Ted James, Blane Salamoni, community relations
---
Posted on 5/1/2018 10:44:00 AM.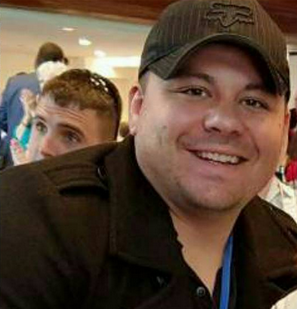 Former Baton Rouge police officer Blane Salamoni (pictured), who was involved in the fatal shooting of Alton Sterling, is now facing a battery charge from a separate arrest that took place one month before the shooting. Salamoni's attorney John Mclindon was asked about possible jail time for his client.
More
Blane Salamoni, Alton Sterling, battery charge, Baton Rouge police
---
Posted on 4/13/2018 2:34:00 PM.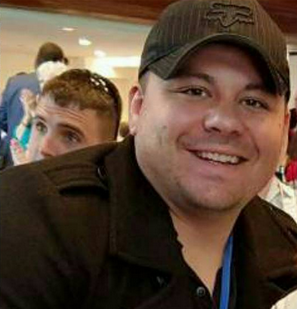 The police officer who shot and killed Alton Sterling during a struggle has appealed his firing. Attorney John McLindon filed the appeal to a local civil service board on behalf of Blane Salamoni, who shot Sterling nearly two years ago. McLindon says Salamoni wants to clear his name
.
Blane Salamoni, Alton Sterling, appeal, civil service board, John McLindon
---
Posted on 3/30/2018 5:36:00 PM.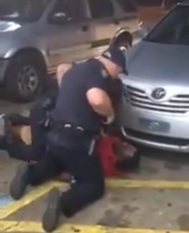 Baton Rouge Police Chief Murphy Paul announces officer Blane Salamoni has been fired, while fellow officer Howie Lake has been suspended for three days in the July 2016 shooting of Alton Sterling.
Paul came to the decision after an internal review of the altercation between Sterling and the two officers. Video evidence shows the situation quickly escalated and the episode ended when Salamoni shot Sterling six times.
Blane Salamoni, Howie Lake, Baton Rouge Police Department, Alton Sterling
---
Posted on 3/27/2018 12:13:00 PM.
Louisiana Attorney General Jeff Landry has ruled criminal charges are not warranted against two white Baton Rouge police officers who fatally shot a black man during an altercation in front of a convenience store in July of 2016. Landry's office reviewed the evidence of the Alton Sterling shooting for nearly a year.
More
Alton Sterling, Police Shooting, Baton Rouge, Jeff Landry, Blane Salamoni
---
Posted on 5/4/2017 11:08:00 AM.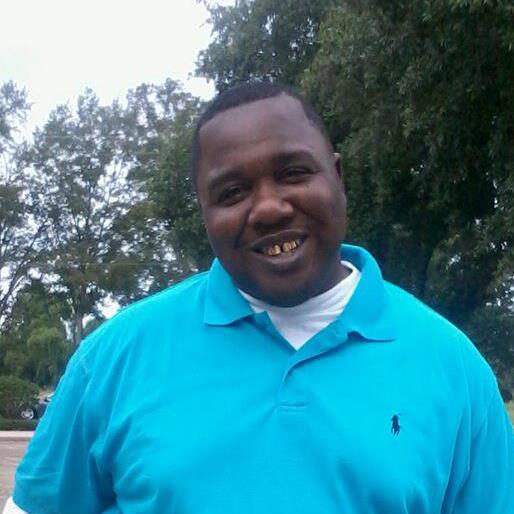 More details are coming out about the fatal encounter between Alton Sterling and two Baton Rouge police officers on July 5. Community activist Gary Chambers met with DOJ officials following yesterday's announcement, and he detailed the meeting to Jim Engster on Talk Louisiana. Chambers says Officer Blane Salamoni's actions that night are disturbing.
More
Gary Chambers, Alton Sterling, DOJ, Blane Salamoni,
---
Posted on 5/4/2017 11:04:00 AM.
John McLindon, the attorney for Blane Salamoni, believes Attorney General Jeff Landry will not seek state charges against his client. Salamoni is one of the officers involved in the fatal police shooting of Alton Sterling and he's been cleared of any federal civil rights charges. McLindon points to the thorough investigation already conducted by the DOJ on why he thinks Salamoni will not be charged.
More
John McLindon, Jeff Landry, Blane Salamoni, Alton Sterling
---
Posted on 7/6/2016 11:55:00 AM.
Governor John Bel Edwards spoke out about the recent officer involved shooting which resulted in the death of 37-year-old Alton Sterling of Baton Rouge. Edwards is calling on federal agencies to investigate the fatal shooting.
More
Governor John Bel Edwards, Alton Sterling, US Department of Justice, FBI, District Attorney, Blane Salamoni, Howie Lake
---