Posted on 7/31/2018 9:55:00 AM.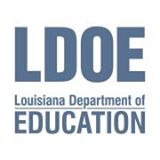 The Louisiana Department of Education has announced the most recent recipients of the titles of Teacher and Principal of the Year.

The Principal of the Year honor goes to Dr. Eric Davis of Wossman High School in the City of Monroe School District. Davis says he believes the growth in his students is what landed him the award.
More
Louisiana Department of Education, Bossier City, Monroe
---
Posted on 2/6/2018 5:34:00 AM.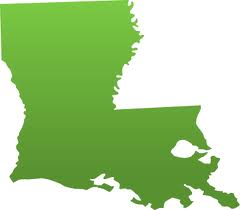 Peninsula Pacific confirmed that they are considering moving the Bossier based DiamondJacks Casino to Tangipahoa Parish, pending further analysis and legislative approval. Before considering a move, Manager Brent Stevens says he'd like to get some input from the Tangipahoa community.
More
Tangipahoa Parish, casino, Bossier City, DiamondJacks, Peninsula Pacific
---
Posted on 4/19/2017 11:19:00 AM.
Six people have been arrested in Bossier City for human trafficking as a result of an undercover prostitution operation. Bossier Sheriff's Office Spokesperson Lt. Bill Davis says nine people, including four females, traveled in from Little Rock in the back of a U-Haul. Davis says a local man allowed his apartment to be rented out for prostitution.
Bill Davis, Human Trafficking, Little Rock, Bossier City
---
Posted on 11/16/2016 6:11:00 AM.
CSRA has opened a new integrated technology center in Bossier City, which is good news for economic development in northwest Louisiana. LED Secretary Don Pierson says CSRA isn't a household name like IBM and CenturyLink, but it's still a major information technology company.
More
Don Pierson, LED, CSRA, Bossier City
---
Posted on 2/10/2016 4:44:00 AM.

Michelle Southern reporting.
State Representative Mike Johnson, a Republican from Bossier City, announces his candidacy in the wide open 4th Congressional District race. The seat is being vacated by Congressman John Fleming who's running for US Senate. Political analyst Elliott Stonecipher says Johnson joins many other names that have expressed interest in the race.
mike johnson, bossier city, john fleming, 4th US district, elliott stonecipher
---
Posted on 1/25/2016 11:01:00 AM.
34-year-old Technical Sergeant Zechariah Casagranda has been identified as the Barksdale Air Force Base airman who was fatally stabbed over the weekend in Bossier City. Bossier City Police say Casagranda was stabbed during an incident involving two groups of men outside a night club.
fatal stabbing, airman, Bossier City, Zechariah Casagranda, Benjamin Shaw, Mark Natale
---
Posted on 7/17/2014 4:21:00 PM.
A small child was struck and killed by her father's truck in Bossier City. The tragic incident occurred Thursday morning as 27-year-old Damion Dacaldacal was preparing to take his three children to daycare. Sgt. Brian Griffith says at some point Dacaldacal lost track of one of his children.
Bossier City, Brian Griffith, Toddler
---
Posted on 5/12/2014 12:35:00 PM.
The Bossier City Police Department says 2 young women were found shot to death in a home on Mother's Day morning. The victims, who were roommates, have been identified as 24-year-old Jacqueline Beadle and 26-year-old Karyl Cox.
More
bossier city, double murder, jacqueline beadle, karyl cox, mark natale
---
Posted on 2/18/2014 8:33:00 PM.
Eight hundred new tech related jobs are coming to Bossier City as the Computer Sciences Corporation plans to locate at the Cyber Innovation Center. U.S. Representative John Fleming of Minden explains the surge in high tech work opportunities.
More
Computer Sciences Corporation, John Fleming, Louisiana Tech, Bossier City
---
Posted on 11/20/2013 2:13:00 PM.
Bossier Parish Sheriff Julian Whittington says the charred remains found in Webster Parish are those of 46-year-old Annie Bond, who was reported missing last Thursday. Her estranged husband, 53-year-old Robbie Bond, has been charged in her murder. Whittington says a forensic expert at LSU was able to make the positive identification.

More
annie bond, robbie bond, julian whittington, bossier city, bossier parish sheriff's office, webster parish
---
Next Entry