Posted on 2/13/2017 7:03:00 PM.
Quarterback Brandon Harris is looking for a new school. The one-time starting QB for the Tigers says he's transferring and head coach Ed Orgeron will allow Harris to transfer to any school he chooses. Tiger Rag Associate Editor James Moran says this is not a surprise, since Danny Etling is the likely starting signal caller in 2017.
Brandon Harris, transfers, Matt Canada, LSU, quarterback
---
Posted on 9/22/2016 11:14:00 AM.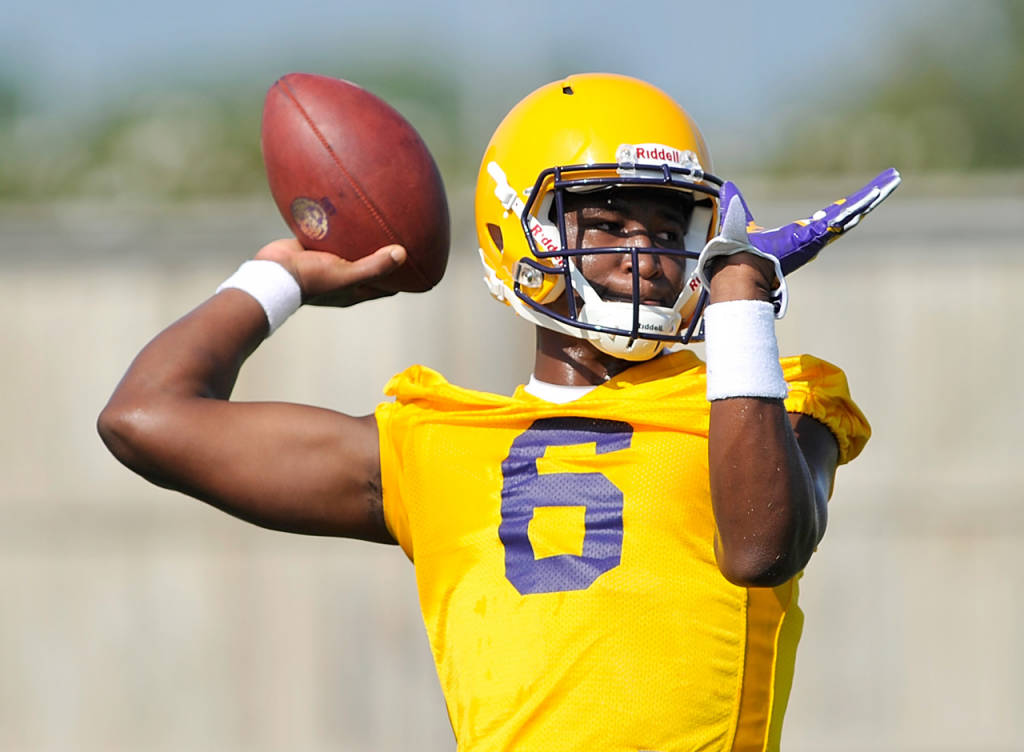 LSU football quarterback Brandon Harris received death threats following the Tiger's devastating season opening loss to Wisconsin. Head coach Les Miles hopes the person writing these messages doesn't really know what he is saying and will not act on the threats.
More
LSU football, Les Miles, Tigers, Brandon Harris, Danny Etling, death threats
---
Posted on 9/12/2016 6:18:00 PM.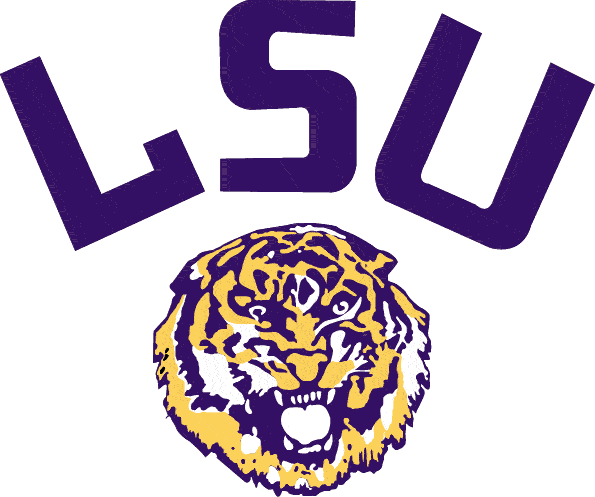 LSU Football Coach Les Miles is not revealing who will be the starting quarterback for Saturday's SEC opener against Mississippi State. Danny Etling sparked the Tigers to a win over Jacksonville State last weekend, after Brandon Harris struggled in the first quarter. Miles was asked if Etling's emergence on the field led to the team playing with a greater level of enthusiasm.
More
LSU, Les Miles, quarterback, Mississippi State, Brandon Harris, Danny Etling
---
Posted on 9/10/2016 10:28:00 PM.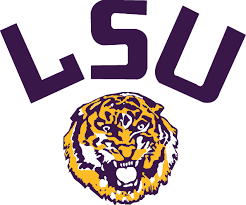 Brandon Harris was benched and Danny Etling provided the spark the Tigers needed, leading LSU to a 34-13 win over Jacksonville State on Saturday night in Tiger Stadium.
How it happened: LSU started very slow, 12 total yards in the 1st quarter. After two series, Coach Les Miles decided to sit Brandon Harris in favor of Danny Etling. The transfer from Purdue produced an immediate spark, throwing a 46-yard touchdown pass to tight end DeSean Smith.
More
LSU, Jacksonville State, Danny Etling, Brandon Harris, Derrius Guice
---
Posted on 9/9/2016 6:54:00 AM.
LSU and Jacksonville State meet for the first time on the football field on Saturday night at 6:30 PM. Will it be the first time we see Danny Etling play for the Tigers?
After Brandon Harris' underwhelming performance against Wisconsin, the fan base is calling for change, not only with the play calling, but also at the quarterback position.
More
LSU, Jacksonville State, preview, Leonard Fournette, Eli Jenkins, Danny Etling, Brandon Harris, Darius Jackson
---
Posted on 9/6/2016 6:13:00 PM.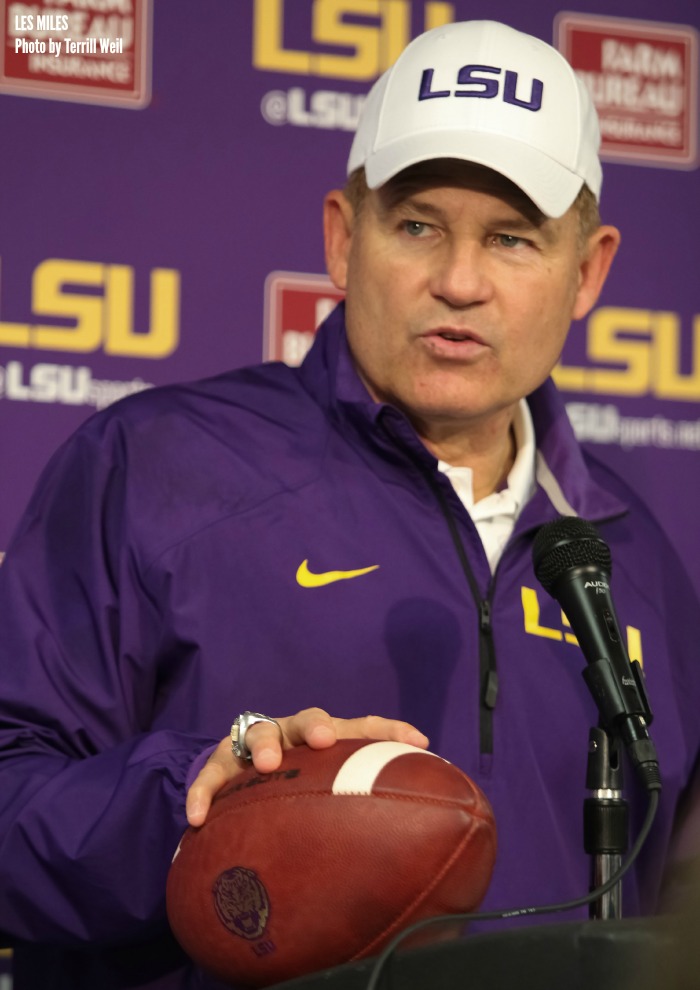 LSU Coach Les Miles is not making any major changes on offense for Saturday's home opener against Jacksonville State. Miles is moving offensive coordinator Cam Cameron from the sidelines to the press box and he'll call plays from above the field. The head coach is not making a change at quarterback, but wants Brandon Harris to be more accurate.
More
Cam Cameron, Les Miles, LSU, Brandon Harris,
---
Posted on 9/3/2016 5:48:00 PM.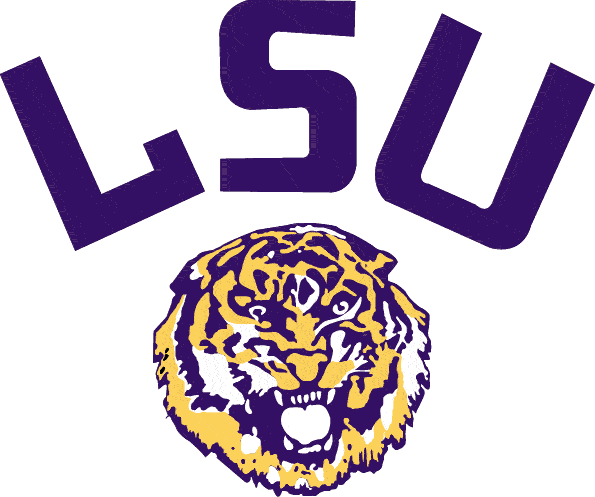 LSU's run of 52 straight wins versus non-conference opponents is over, after Wisconsin upset 5th ranked LSU 16-14 at Lambeau Field. The Tigers had a chance to win it late in the 4th quarter, but quarterback Brandon Harris threw an interception right into the hands of a Wisconsin defender.
LSU, Wisconsin, Brandon Harris, Leonard Fournette
---
Posted on 9/1/2016 7:57:00 PM.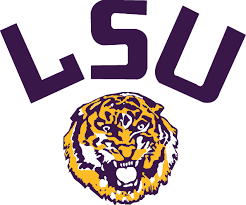 By Jeff Palermo
The 5th ranked LSU Tigers begin 2016 as a team that should be in contention to win a national championship. They return 17 starters, including Heisman hopeful Leonard Fournette and the Tigers bolstered their coaching staff with the addition of defensive coordinator Dave Aranda.
LSU, Wisconsin, Dave Aranda, Les Miles, Brandon Harris, Leonard Fournette
---
Posted on 11/21/2015 6:17:00 PM.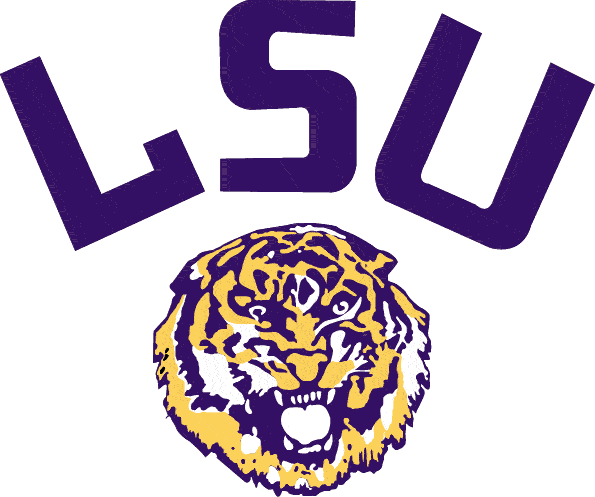 The downward spiral to the 2015 LSU football season continued on Saturday with a 38-17 loss to Ole Miss in Oxford. For the second straight game, the Tigers dug themselves a big hole and could not come back.
In last week's loss to Arkansas, LSU trailed by 3 touchdowns and fell behind 24-0 to the Rebels.
LSU, Les Miles, Ole Miss, Brandon Harris, Leonard Fournette, Chad Kelly, Tyron Johnson
---
Posted on 11/7/2015 10:32:00 PM.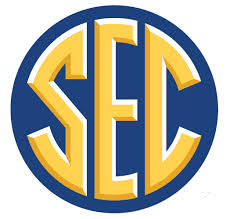 Heading into the season, the biggest questions marks for the LSU football team were quarterback and the Tigers defensive line. Both were exposed in a 30-16 loss to Alabama.
Alabama's offensive line and running backs wore on LSU's d-line and the rest of the Tigers defense. Derrick Henry rushed for 210 yards and 3 touchdowns.
LSU, Alabama, Leonard Fournette. Derrick Henry, Brandon Harris
---
Next Entry