Posted on 7/14/2016 3:12:00 PM.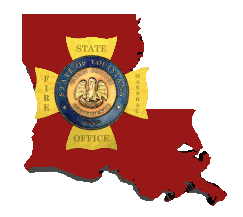 The State Fire Marshal's Office has ruled the fire at the Old Governor's Mansion and a historical museum in Opelousas as arson. Chief Deputy Brant Thompson says they're working both scenes separately. He says they are unsure if the arsons are connected but it's not being ruled out.
More
State Fire Marshal, Brent Thompson, Old Governor's Mansion, Opelousas, Civil War
---
Posted on 12/31/2015 1:33:00 AM.
Tonight is New Year's Eve and many will ring in the new year by shooting off fireworks. Deputy Chief, with the State Fire Marshal's office, Brent Thompson, has some tips to stay safe tonight.

New Year's Eve, fireworks, Fire Marshall, Brent Thompson
---